Garth Brooks Teases There May Be A Las Vegas Residency On The Horizon
By Ariel King
October 19, 2021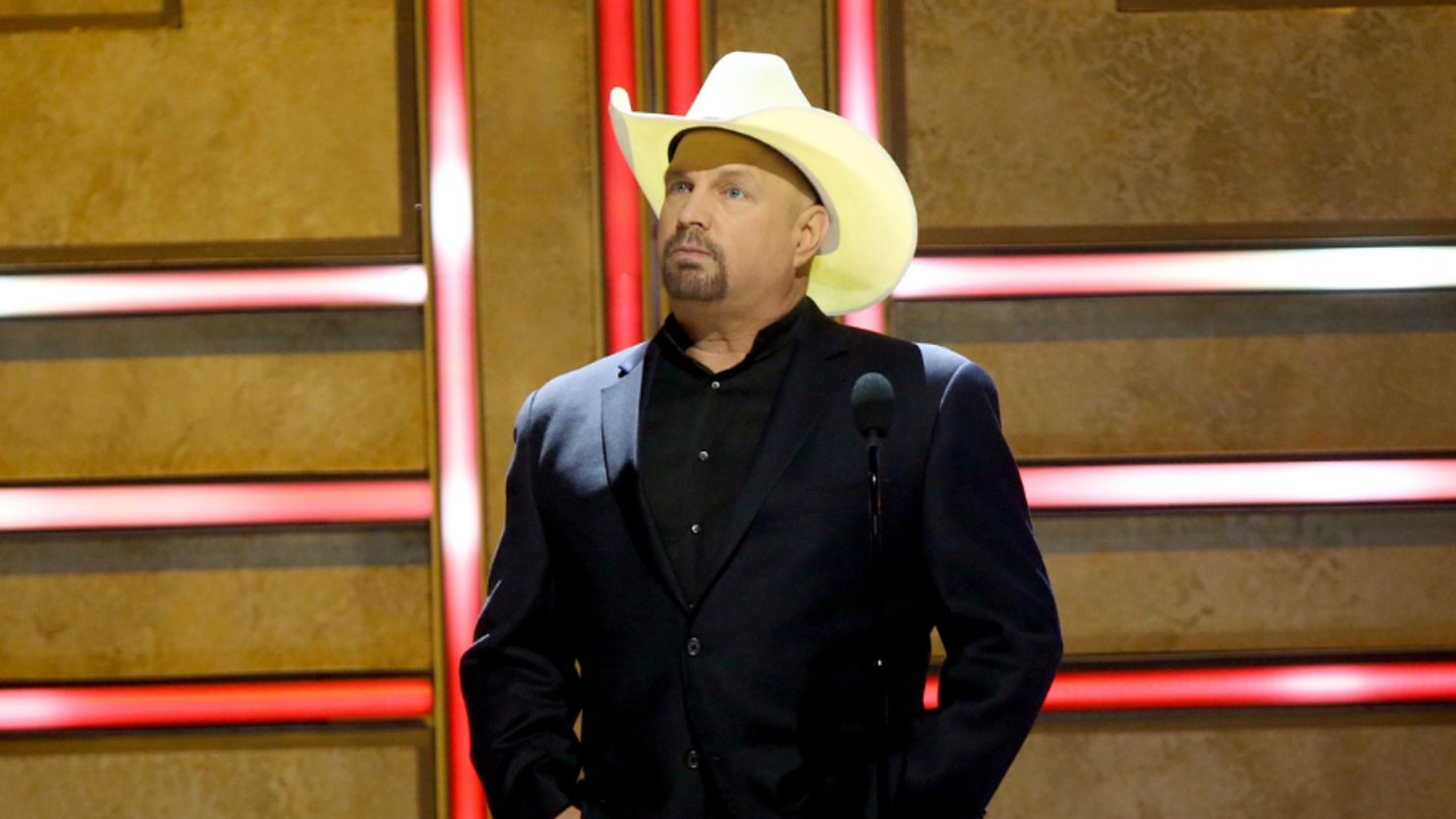 Ahead of announcing that he'll be hosting two intimate shows at The Ryman Auditorium in Nashville, Tennessee on November 19 and 20, Garth Brooks teased that he would like to have another residency in Las Vegas after he completes his stadium tour. Taking to his weekly Facebook Live series, Inside Studio G, on Monday (October 18) evening, the country legend addressed rumors that he'll be hosting a Vegas residency once again.
"That's what we're trying to figure out," Brooks said to his fans. "2022 will be the last year of the Stadium Tour... It's the last year. We will hopefully end up with the biggest show we can possibly end the Stadium tour with." Brooks reflected on his past residency at The Wynn, sharing if he could do it again, he "would do it in a heartbeat." However, Brooks said that he needs to also consider what his wife, Trisha Yearwood, wants to do with her own career, and that she may want to head to Broadway.
"What would be fun would be to somehow do a residency in Vegas and in Nashville, because they got great places to play here," Brooks said on Monday (October 18). The country singer followed up his teasing with an announcement on Tuesday (October 19) that he would be hosting two intimate shows ahead of Thanksgiving. However, news of a Las Vegas residency has not been confirmed yet. Tickets for Brooks' shows at Ryman Auditorium will go on sale on Friday, October 22, and will be available here.
Brooks recently honored Randy Travis at this year's CMT Artists of the Year ceremony, with Brooks introducing the country legend for the Artist of a Lifetime award.
Due to the COVID-19 pandemic, Brooks has currently put a hold on his stadium tour dates, and is instead performing at dive bars to help ensure that all concert-goers have been vaccinated. The country singer said that he plans to watch how COVID testing goes for college football and the NFL before announcing the new dates for his stadium tour, so as to ensure that the shows can be done safely. "The thing that scares me that you have to look at is, I never saw the second wave coming," Brooks said in a past episode of his Inside Studio G series. "I didn't know there was going to be such a thing. Well, is there a third wave? So, you just watch this."