Here's Why 'Ye Wins With Lil Nas X & Jack Harlow's Number One Record
By Kiyonna Anthony
October 19, 2021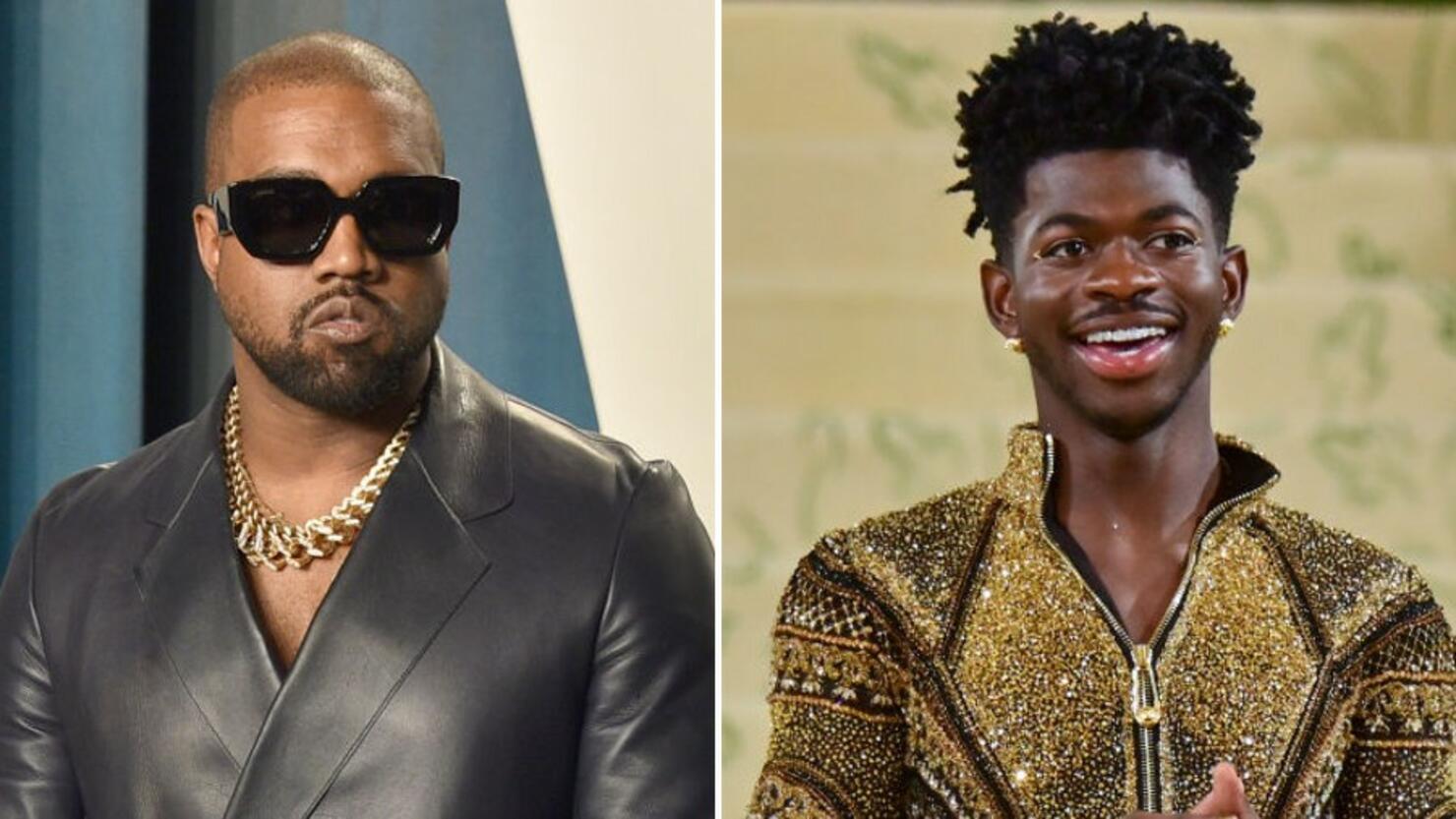 Lil Nas X and Jack Harlow were over the moon on Monday when news broke that their record "Industry Baby" had reached number one. The record marks Harlow's first ever number one, and he took to social media to celebrate the feat, sharing:
"My first number one. I'd be lying if I said I didn't see this coming while I was writing my verse. Thank you for having me @LilNasX. This song is something I am gonna be proud to be a part of for the rest of my life. As for what's next…buckle up."
X also took to social to celebrate the good news. In a gracious tweet, the "Panini" rapper wrote:
"IT TOOK A FEW MONTHS BUT WE HERE! THANK U EVERYBODY! INDUSTRY BABY IS THE NUMBER 1 SONG IN THE WORLD! LESSSSSGOOOOOO"
"Industry Baby" earned Lil Nas his third top Hot 100 hit, but for the song's producer, 'Ye (formerly known as Kanye West), this is his fifth number one as a producer. The track also mark's the "Off The Grid" rapper's first chart topper since Katy Perry's "E.T." in 2011 and his first as a producer since "Stronger" in 2007.
.@kanyewest earns his fifth #1 hit on the Hot 100 as a producer and first since "Stronger" in 2007.

— chart data (@chartdata) October 18, 2021
Back in September, Lil Nas spoke about his gratitude for 'Ye during an interview, sharing:
"So you know we had basically been working on the song for like a year and I went in to meet Kanye and he was super cool. He played me his album ['Donda'], he's played everybody his album now. Really talented man. And I played him some of the songs that I had been working on, he was like, he could add something to 'Industry Baby'. And he did, he added some horns and stuff, right? He beefed that up a lot and just the acknowledgment from him or him even adding himself to that, that's a great look for all of us. So we're just really thankful for that."
Congrats to all three rappers on their big win.