Timothée Chalamet Teases Zendaya By Revealing Tom Holland Is Her 'Crush'
By Emily Lee
October 21, 2021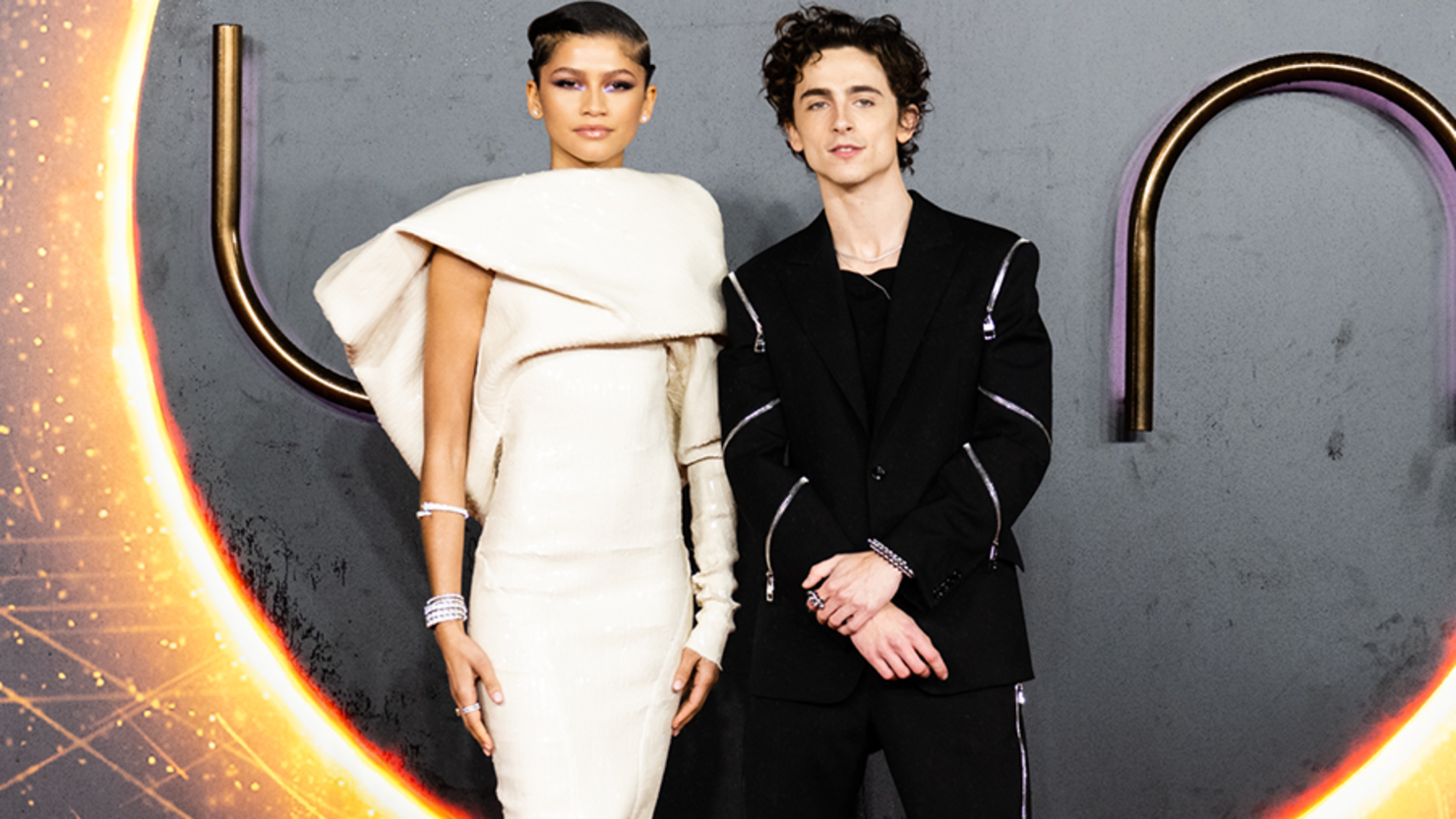 Zendaya and Timothée Chalamet are busying promoting their latest project—the highly anticipated adaption of the beloved sci-fi story Dune. The co-stars sat down with Buzzfeed for The BFF Test, putting their knowledge of each other to the test.
It's clear Zendaya and Timothée get along well, based solely on the amount of giggling happening between them. The laughter really hit its peak when Timothée playfully teased Zendaya about her romance with Tom Holland, who she stars alongside in the Spider-Man franchise.
When tasked with naming each other's "biggest celebrity crush," Timothée quickly answered: "Easy, Tom Holland!" Though Zendaya didn't add anything else, she did burst into a fit of giggles.
Zendaya and Tom haven't publicly confirmed their relationship, however, they were photographed kissing over the summer. Since the news broke, they've been more open about their relationship on social media. The Spider-Man actor even shared a photo of Zendaya from the Dune premiere on Instagram, simply captioning it with the heart-eyed emoji.
Fans shouldn't expect Tom and Zendaya to discuss their relationship publicly anytime soon, even though it's out in the open now. Both actors want to keep their private lives out of the spotlight as much as possible. "They're both not one to make their relationship public," an insider told Us Weekly. "They're private when it comes to dating, so any photos that have come out would've just been them going about their business and not knowing photographers were around."
Another source told the outlet about how Zenday and Tom "balance each other out" in their relationship. "They both challenge each other and balance each other out," the source dished. While the insider says Zendaya was drawn to Tom because "he makes her laugh," Tom fell for Zendaya because "she really helps guide him through the world of celebrity."
Though fans have shipped these two for quite some time now, the source says their relationship only recently turned romantic. "Zendaya and Tom started off as really great friends and stayed that way for a long while before things turned romantic," the insider explained.