Did You Know All Of These Things Started In San Diego?
By Rebekah Gonzalez, Jean Arrollado
October 22, 2021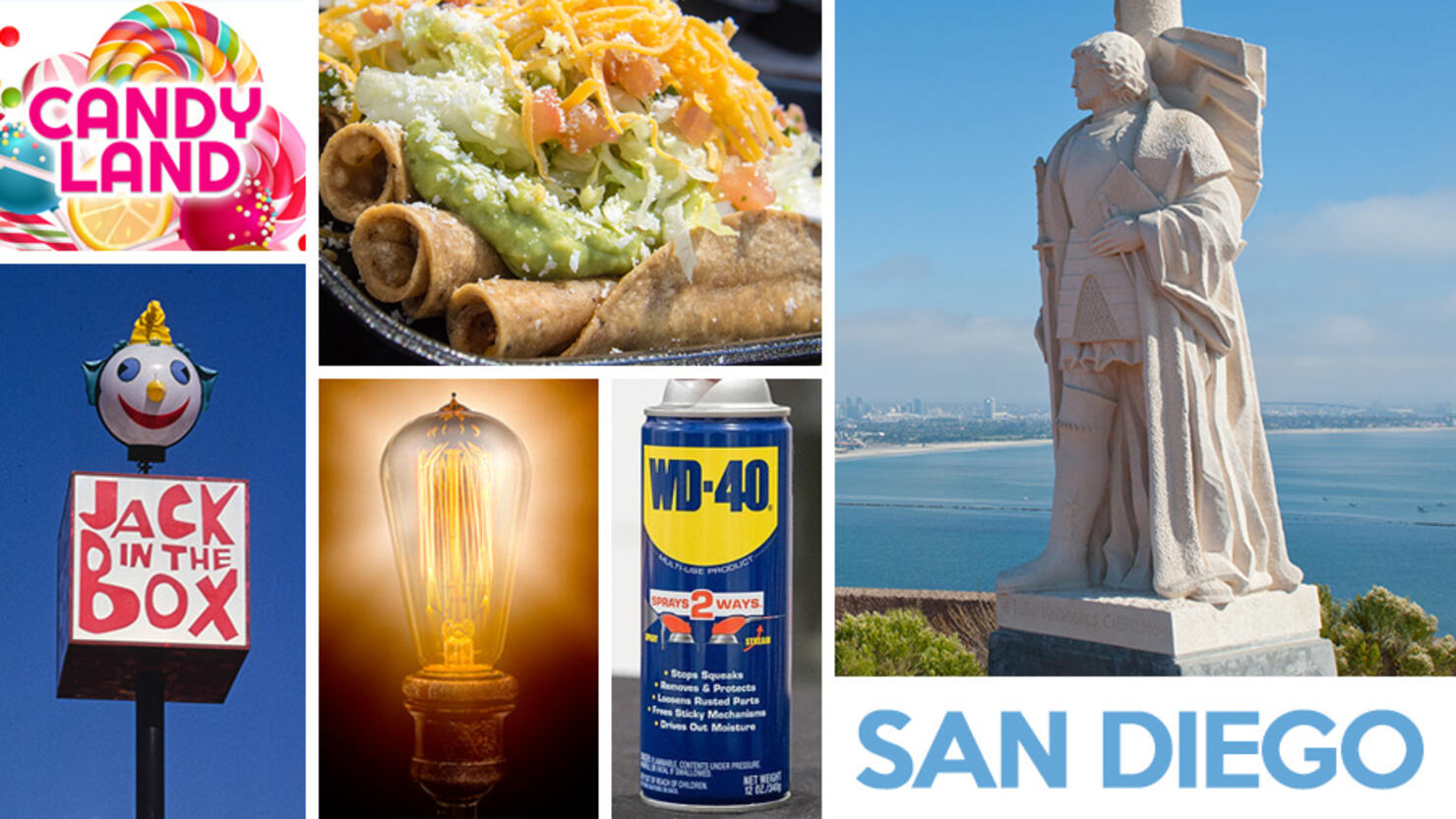 From fast food to board games, San Diego residents have contributed a lot to society. In fact, San Diego is the birthplace of California!
With the first European exploration of America's west coast, Juan Rodríguez Cabrillo and crew landed here on September 28, 1542. Due to this early exploration, San Diego County also has the most missions in all of the state, with a total of four.
Here are some widely known inventions that started right here in San Diego:
WD-40 was invented in San Diego by the Rocket Chemical Company in 1953.
The Hotel Del Coronado became the first commercial structure to be illuminated by electricity. Thomas Edison came to the Hotel del Coronado shortly before it opened to oversee the installation of electric lighting.
The first Jack in the Box opened at 63rd Street and El Cajon Boulevard in the Rolando area of San Diego in 1951. Robert O. Peterson's restaurant was the first drive-thru restaurant in the city to have a two-way intercom.
Candy Land was created in 1948 by a school teacher Eleanor Abbott while in a local hospital with polio. Surrounded by children suffering from the same affliction, she imaginatively invented a game that would entertain them during a painful, lonely time in their lives. Eleanor pitched the game idea to toy manufacturer Milton Bradley, and today Candy Land continues to be a number one bestseller and a beloved favorite of young children worldwide.
Rolled tacos were invented at El Indio restaurant in San Diego.
The plane that embarked on the world's first nonstop solo transatlantic flight was built in San Diego by Ryan Airlines in 1927. "The Spirit of St. Louis was flown by Charles Lindbergh.
San Diego is also the birthplace of Naval Aviation. In 1911, aviation pioneer Glen Curtiss flew the first seaplane from the waters of San Diego Bay. The following day, Lt. Ellison became the first-ever U.S. naval aviator. North Island was officially commissioned as a Naval Air Station in 1917.