Megan Thee Stallion Promises 'Something For The Hotties' With New Release
By Ariel King
October 22, 2021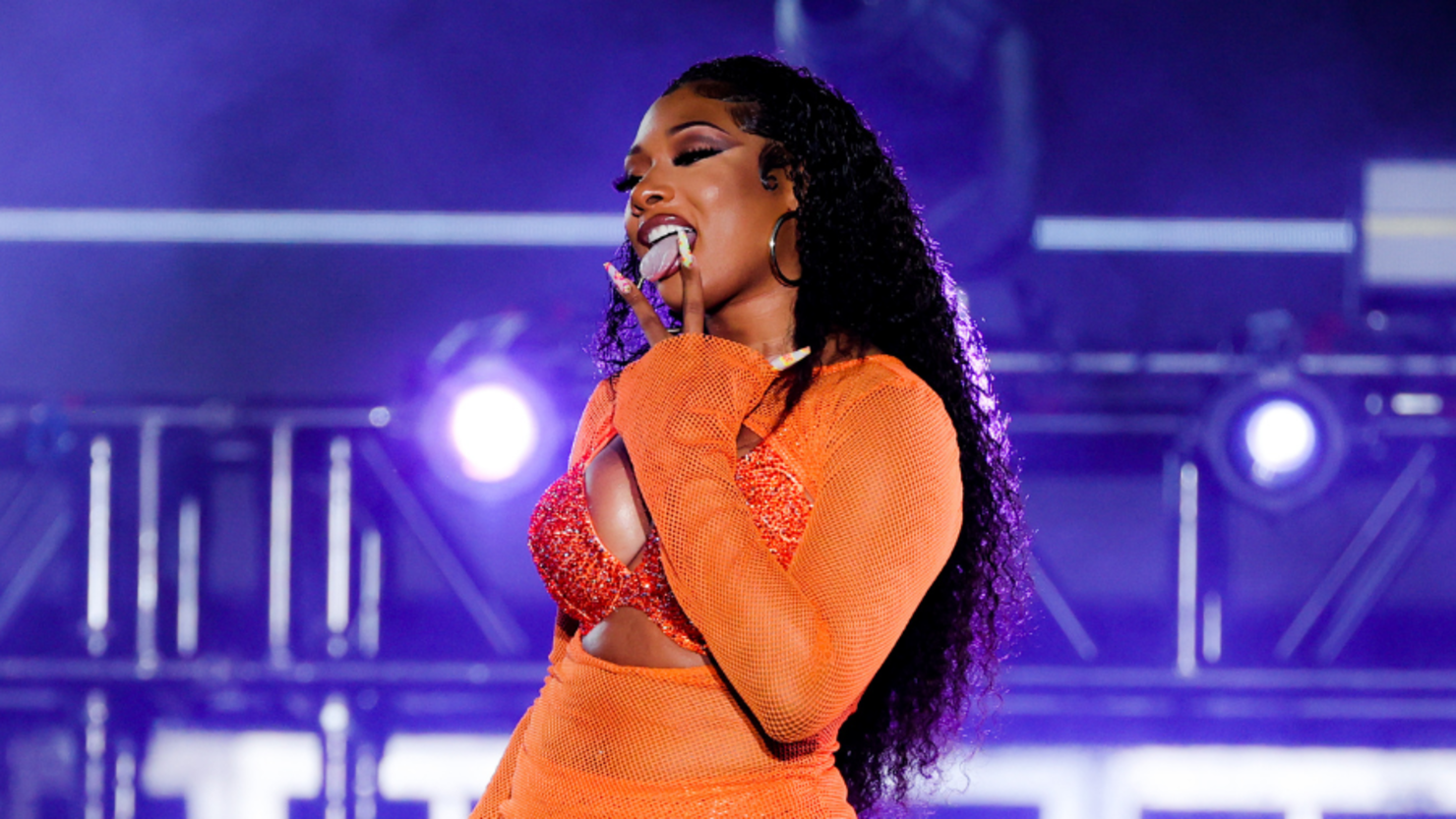 On October 29, Megan Thee Stallion will be releasing Something for the Hotties: From Thee Archives, a compilation record that sees her going back through her old tracks and freestyles to create an entirely new experience for her fans. The rapper took to social media to share her announcement, which sees her dressed as a glaring devil with 10/29 tattooed.
The release promises several freestyles that fans have been asking for, in addition to several unreleased new singles. Megan Thee Stallion promises that the release should hold her fans over for the rest of the year,
The rapper also responded to fan questions asking if some of the songs she had uploaded to Soundcloud would be made available on the new release. Megan Thee Stallion replied that so long as the tracks had been placed over an original beat, they would be making an appearance.
Something for the Hotties: From the Archives follows Megan Thee Stallion's 2020 debut album, Good News. Since then, she has also made appearances on several tracks, including a remix of BTS' song "Butter" and a new collaboration with Ozuna, BLACKPINK and DJ Snake.
The release of new music has not been the only thing keeping Megan Thee Stallion busy. Earlier this month, she announced she'd be collaborating with Pop Eyes for a new, limited-edition hot sauce called Hottie Sauce. A television promotion for the new sauce saw the rapper facing off with her alter-ego and going on a quest to find her stolen hot sauce.