Wale Says Freddie Gibbs Is 'Lying' About Missing 'Folarin 2' Feature
By Regina Park
October 23, 2021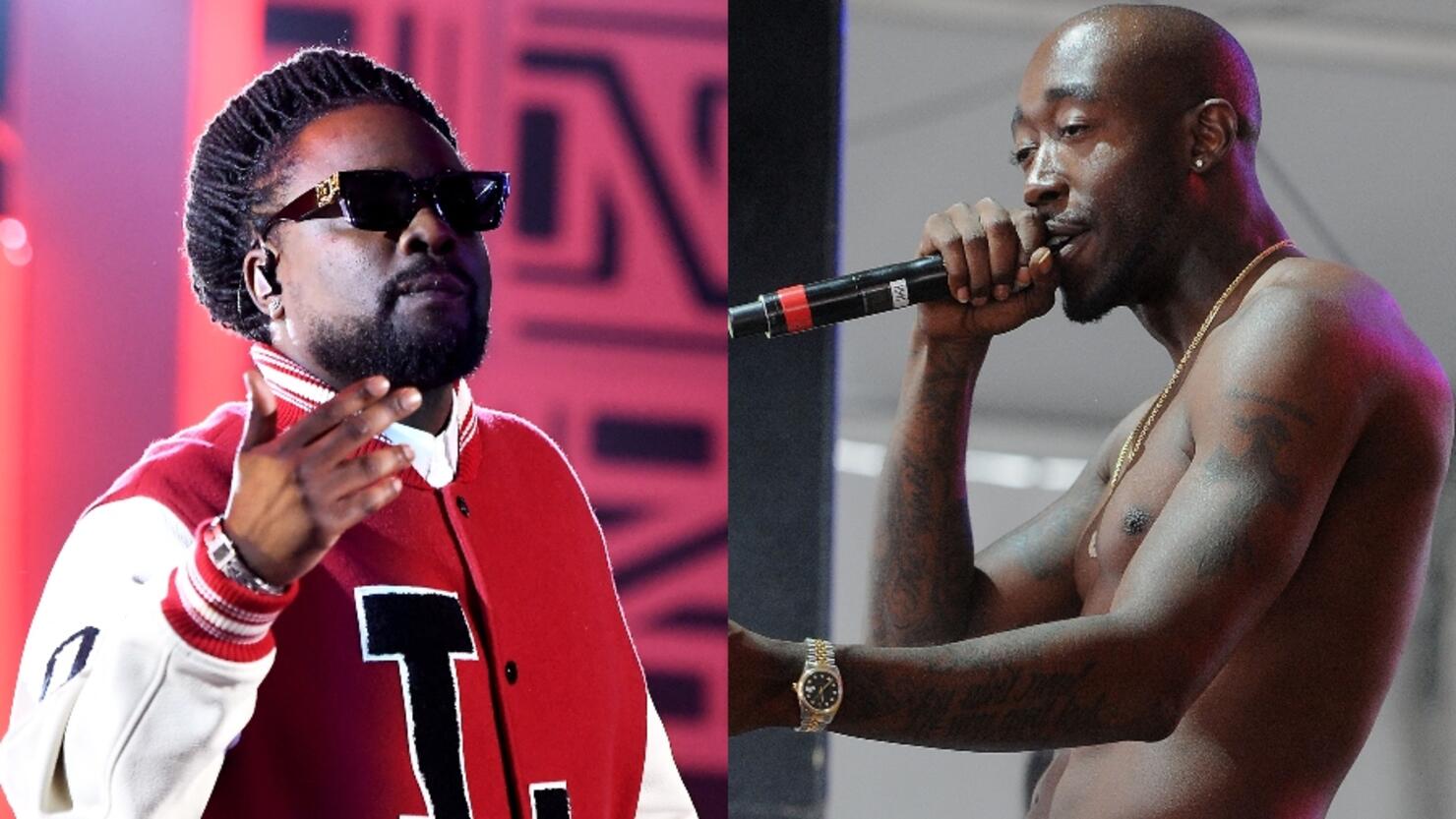 Wale is back in his bag after dropping his seventh studio album, Folarin 2, on Friday (October 22).
On Thursday (October 21), the DC native released the track list for the project ahead of the release, boasting features from J. Cole, Chris Brown, Boyz II Men, Jamie Foxx, Maxo Kream, Rick Ross, and more. But apparently, there's one guest feature missing from Freddie Gibbs.
The "Scottie Beam" rapper took to Twitter after the track list was unveiled to let Wale know he wasn't too happy and figure out what happened to his feature.
"Go get @wale new album tonight even tho he took me off it. I guess the n––a gon put me on the deluxe," Gibbs wrote online, adding a shrug emoji. He kept going, tweeting, "I guess imma be on Folarin 3" tagging Wale and adding another shrug.
Go get @wale new album tonight even tho he took me off it. I guess the nigga gon put me on the deluxe 🤷🏿‍♂️

— Big 🐰 (@FreddieGibbs) October 21, 2021
Wale got wind of the tweets and responded within minutes of the tweets, calling out the rapper for "lying."
The rapper also revealed that was what really happened to Freddie's verse involves producer Mark Ronson and an uncleared sample.
"Gibbs be lying," Wale fired back before tagging Ronson and explaining the producer, didn't clear a sample for the song yet, but wants to the two to work together on a full-length project.
"But also mark want us to do a project together . But FG would rather be a Twitter honey., crazy," the "On Chill" rapper tweeted.
Wale spent the evening going back and forth with Freddie's fans, correcting one who suggested he took the rapper off the album to avoid getting overshadowed on his on project.
Other artists, including singer Elle Varner piped in on Folarin 2 and wondered where their invitation to join the new album went.
At the end of it, Freddie said he still has love for Wale, though Wale still seems to be annoyed by the ordeal.
On Saturday (October 23), Wale tweeted he had "12 missed calls" from Freedie Gibbs and added a side eye emoji for good measure.
It's unclear if we'll even get to hear the feature or the Ronson-backed full-length collaboration between the two.
Get the latest news 24/7 on The Black Information Network. Listen now on the iHeartRadio app or click HERE to tune in live.