Travis Barker Shows Off His New Tattoo Honoring Kourtney Kardashian
By Ariel King
October 26, 2021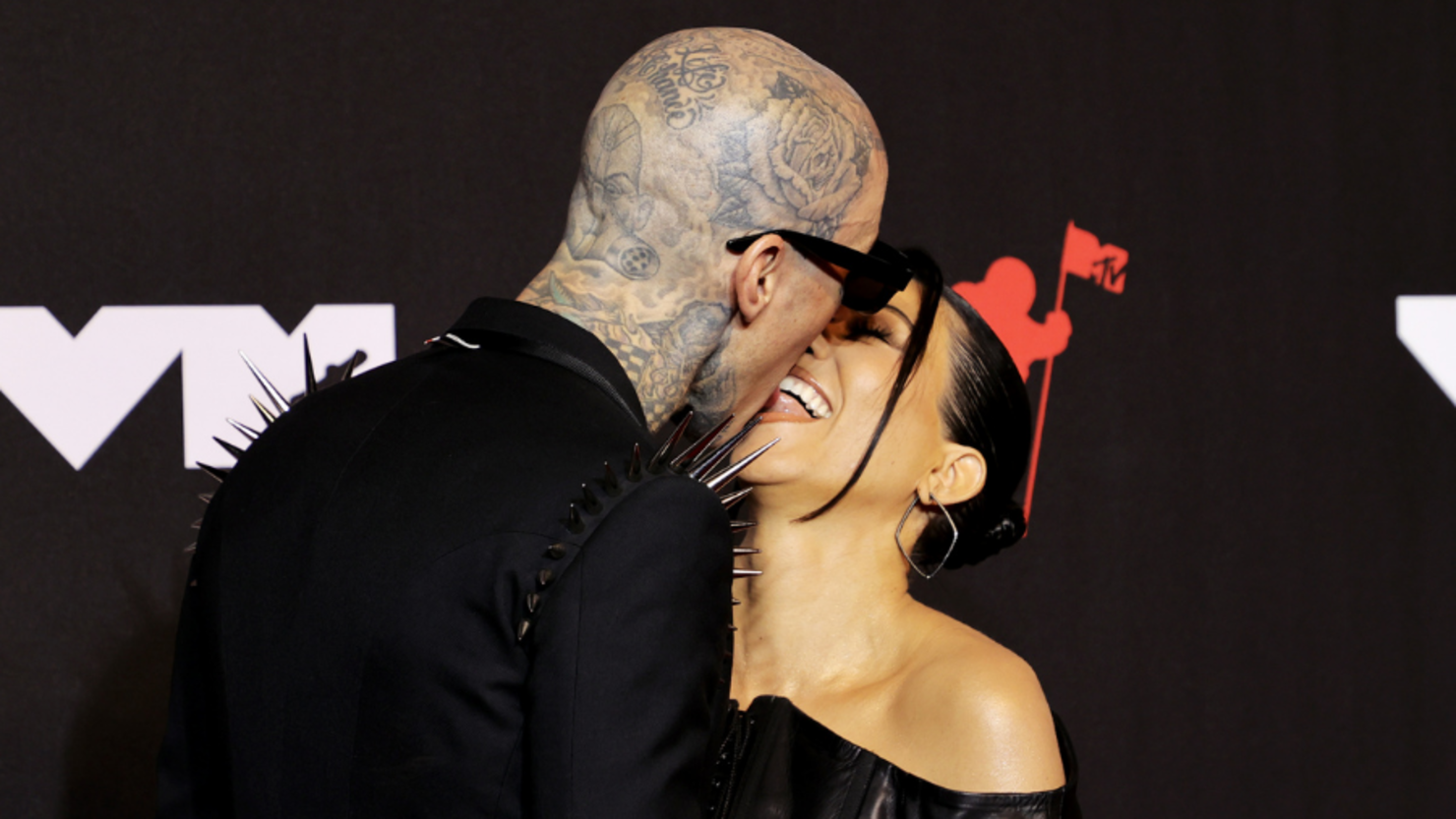 While Travis Barker may have already put a ring on Kourtney Kardashian's finger, he's also gotten her lips sealed on his forearm. The blink-182 drummer recently showed off new photos of the tattoo to his Instagram, which sees a tall scorpion (representing Scorpio season and Barker's astrological sign) sitting beside Kardashian's lips.
Barker already boasts two other tattoos representing his new fiancée, including her name inked onto his chest, and the phrase "I love you," which Kardashian had applied herself. Scott Campbell had been the artist to design Barker's most recent tattoo and had shared snaps of his work to his own Instagram account as well – including the paper Kardashian had kissed that was used for the design.
Barker's own post highlighting his new ink celebrated Scorpio season and his upcoming birthday, which will see the rocker turning 46 on November 14. He credited both Campbell and Kardashian for their designs and contributions to his new forearm art, which had been placed over a variety of faded tattoos from years past.
Barker popped the question to Kardashian earlier this month, the drummer decorating a beach with thousands of roses organized into the shape of a heart. The couple has been dating for about a year, however, Barker and Kardashian had been friends for quite a few years before getting together.
Prior to officially becoming engaged in mid-October, Barker hinted that he was ready to marry Kardashian in a series of photos showing off their trip to Europe captioned "Forever isn't long enough." In fact, Barker began flying on planes once again with Kardashian's encouragement, a big deal for the rocker who stopped flying after surviving a plane crash in 2008 that left four dead and him with third-degree burns over 65% of his body. Barker opened up in an interview with Nylon that he told Kardashian, "'Well, when the day comes you want to fly, I'm telling you I'll do it with you. I would do anything with you. And just give me 24 hours' notice.'"