Old Town San Diego Opens New Park To Honor 'Land Of The First People'
By Rebekah Gonzalez
October 28, 2021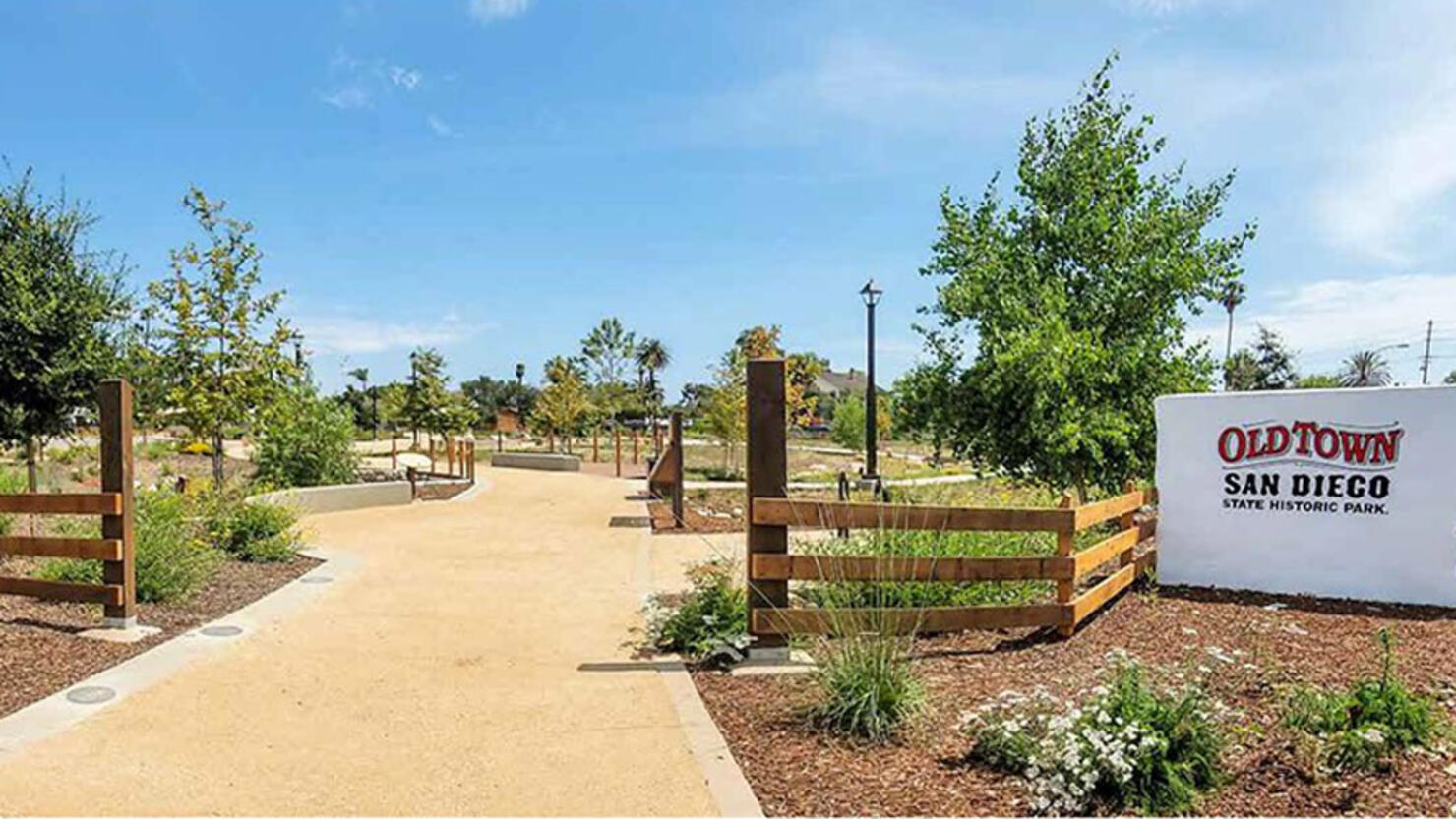 Photo: California State Parks
California State Parks celebrated the grand opening of a new public gathering area at Old Town San Diego State Historic Park named Iipay ~Tipai Kumeyaay Mut Niihepok (Land of the First People) [pronounced "Ee-pie Tee-pie Koo'-me-eye Mutt Nee-ha-pock") on Tuesday, October 26.
This will be the first time in 25 years that State Parks has expanded the state historic park's footprint, according to a press release.
The former California Department of Transportation (Caltrans) office complex has been turned into a new outdoor space that honors the culture of the Kumeyaay Nation and their relationship with the San Diego River and Old Town San Diego.
With a budget of close to $5.9 million, the project will include the following new improvements:
Interpretive elements, such as a Native American interpretive public gathering area for events and ceremonies, trilingual displays (Kumeyaay, Spanish, and English), and art features
Lighting and seating
Landscaping, including native trees, ground cover, and a dry riverbed
Enhanced pedestrian circulation system with stabilized accessible pathways
Shaded structures
"We stand upon thousands of generations of Kumeyaay footsteps, in honor and respect to that history and the ancient values they passed down to us. We celebrate the dedication of this tranquil, welcoming space where our Ancestors lived, loved, died and wrote our history in the land," said Chairman of the Kumeyaay Dieguiño Land Conservancy Johnny Eagle-Spirit Elliott.
For more information about the new park, click here.