Kanye West Pleads With Drake To End Their Feud
By Emily Lee
November 9, 2021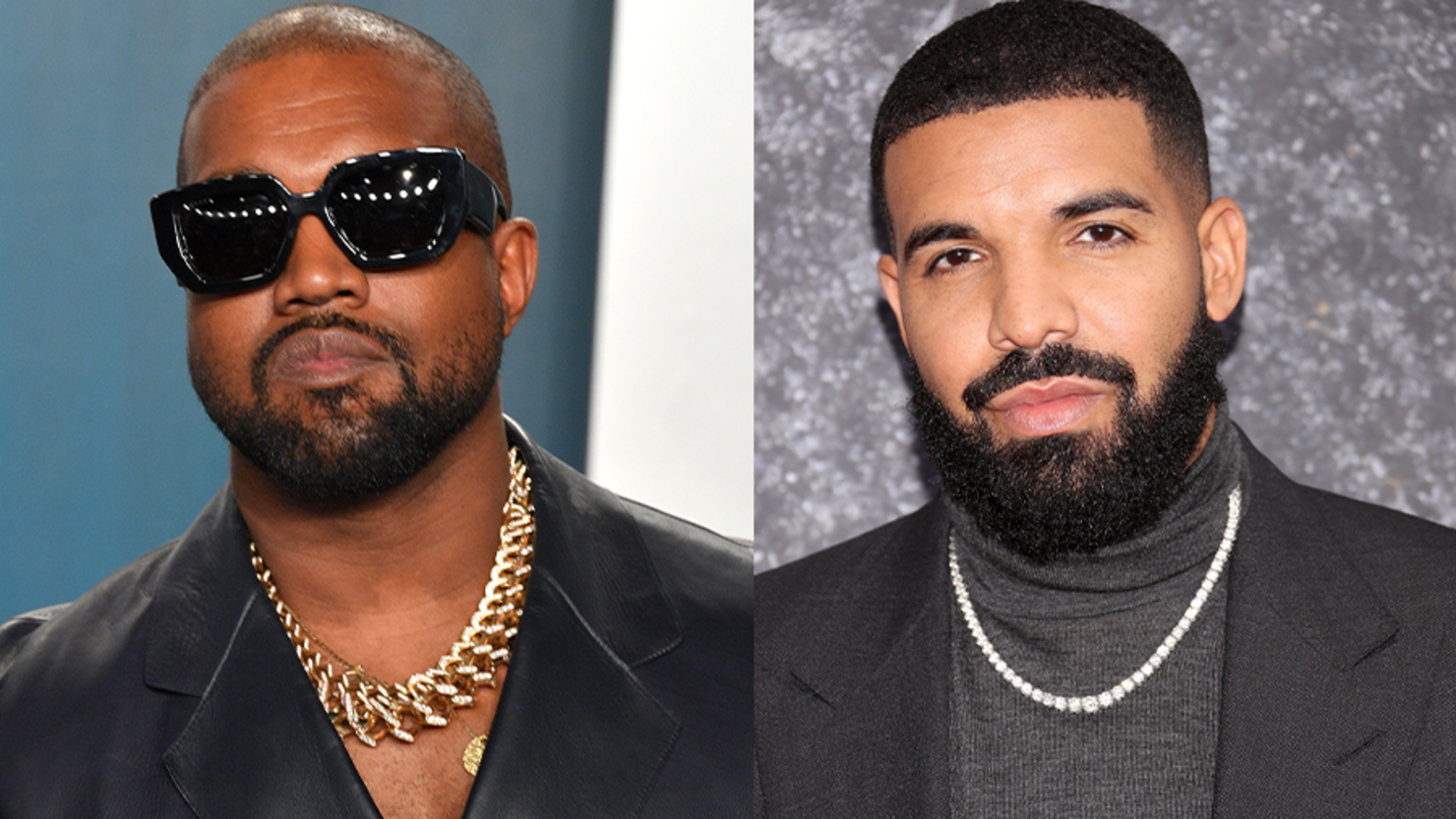 Is there peace on the horizon for Kanye West and Drake? If West has his way, it's definitely a possibility.
On Monday (November 8), the Donda artist appeared in a video alongside music executive James Prince to plead with Drake to put their ongoing feud aside for an important cause. West and Prince are working together to get convicted felon Larry Hoover released from federal prison. They want Drake to join their cause.
"I am making this video to address the ongoing back and forth between myself and Drake. Both me and Drake have taken shots at each other and it is time to put it to rest," West says in the Instagram clip. He then went on to invite Drake to join him on stage for a special concert event on December 7. He wants to "share the two biggest albums of the year" with fans while simultaneously bringing awareness to their fight.
"I believe this event will not only bring awareness to our cause, but prove to people everywhere how much more we can accomplish when we lay our pride to the side and come together," he continued.
Prince expanded on his meeting with West in the video's lengthy Instagram caption, as well. "I met with Ye to pass on the message from my brother Larry Hoover who said he would like to see peace between the two of them," Prince wrote. "Ye received this well and said thanks because he never had anyone that sat him down and explained things to him the way I did. I'm looking forward to all of us working together in unison to elevate our communities around the world."

West recently discussed his long-running beef with Drake during an appearance on Drink Champs with NORE and DJ EFN. The pair went head to head over the summer when they both planned to drop their highly anticipated albums on the same day. "Drake don't do like an outright diss song where it's a headshot, he's gonna set it up like war," West said. "When people went to go get Hitler, they didn't go straight for Hitler, they set up fake tanks, they set up this. So he gonna do stuff like live five blocks down the street from you. He gonna go DM every single girl in your family. Every girl around your family."
As of now, Drake has not yet responded to West's plea for help. At this time, the 'Way 2 Sexy' artist is dealing with the Astroworld Festival tragedy in Houston. "I've spent the past few days trying to wrap my mind around this devastating tragedy. I hate resorting to this platform to express an emotion as delicate as grief but this is where I find myself," he said of the festival, where he performed and saw eight people lose their lives amid a fatal crowd surge incident.
"My heart is broken for the families and friends of those who lost their lives and for anyone who is suffering. I will continue to pray for all of them, and will be of service in any way I can. May God be with you all," he added.