Taylor Swift Is Premiering 'All Too Well' Short Film And Fans Are Screaming
By Kelly Fisher
November 12, 2021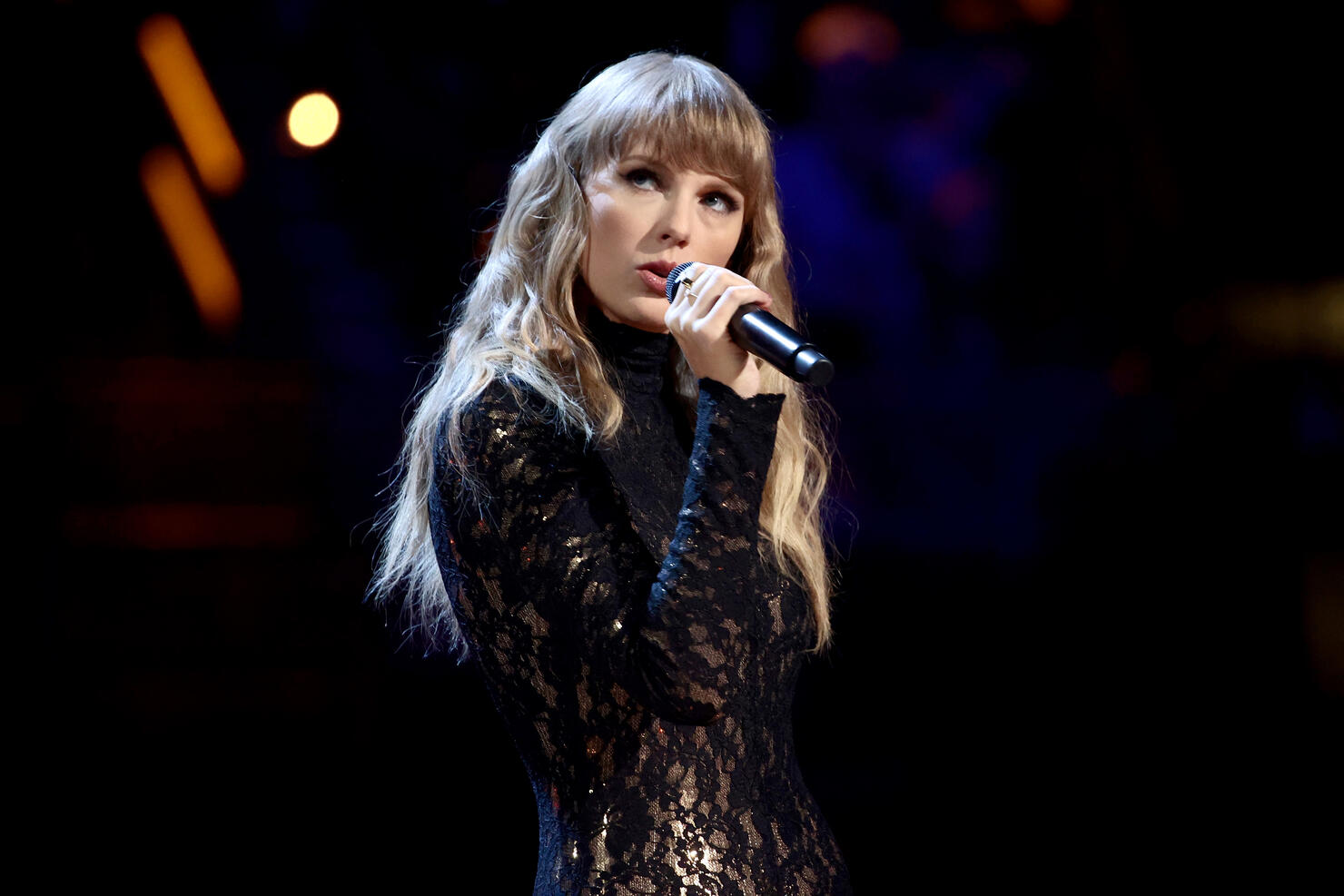 It's a major day for Taylor Swift fans.
The pop giant finally dropped her highly-anticipated Red (Taylor's Version), the new spin on her iconic 2012 album and the latest part of her project to re-record her first six albums. But that's not all — Swifties are also getting a short film based on "All Too Well," a fan favorite track that also got a new 10-minute version. Fans have been bursting with excitement ever since Swift announced that the short film would premiere on Friday (November 12) at 7 p.m. EST. She recently wrote on Twitter:
"Shot on 35mm film with cinematography by the brilliant @the_rinayang. Plan your watch parties or grab your blanket and curl up into a ball. However you want to watch All Too Well The Short Film, it'll be out tomorrow on YouTube at 7pm Eastern."
Swift wrote and directed the short film, in addition to starring in it with Sadie Sink and Dylan O'Brien. Last week, the "I Knew You Were Trouble" singer posted a cryptic message, giving fans a heads up to remember November 12. The tweet included a 30-second video teasing the short film. Few details of the film had been confirmed prior to the release on Friday evening; however, that didn't stop fans from casting their theories of Swift's plans. Many believed the short film would be 10 minutes long, mirroring Swift's new 10-minute recording of the song. Others drew the comparison between O'Brien's and Sink's age difference (30 and 19, respectively), and Swift's age difference from ex-boyfriend Jake Gyllenhaal (now 31 and 40, respectively).
Swift hosted a screening of the short film in New York on Friday afternoon, which included a debut performance of the new version of the song. Based on audience reaction, fans can expect the short film to be a tear-jerker, according to Billboard.
"I've always said that the world is a different place for the heartbroken. It moves on a different axis, at a different speed. Time skips backward and forwards fleetingly," Swift previously said of the album. "The heartbroken might go through thousands of micro-emotions a day trying to figure out how to get through it without picking up the phone to hear that old familiar voice."
Watch the All Too Well short film at 7 p.m. EST here: