The Dos & Don'ts Of Money Etiquette On 'How To Money'
By Diana Brown
November 18, 2021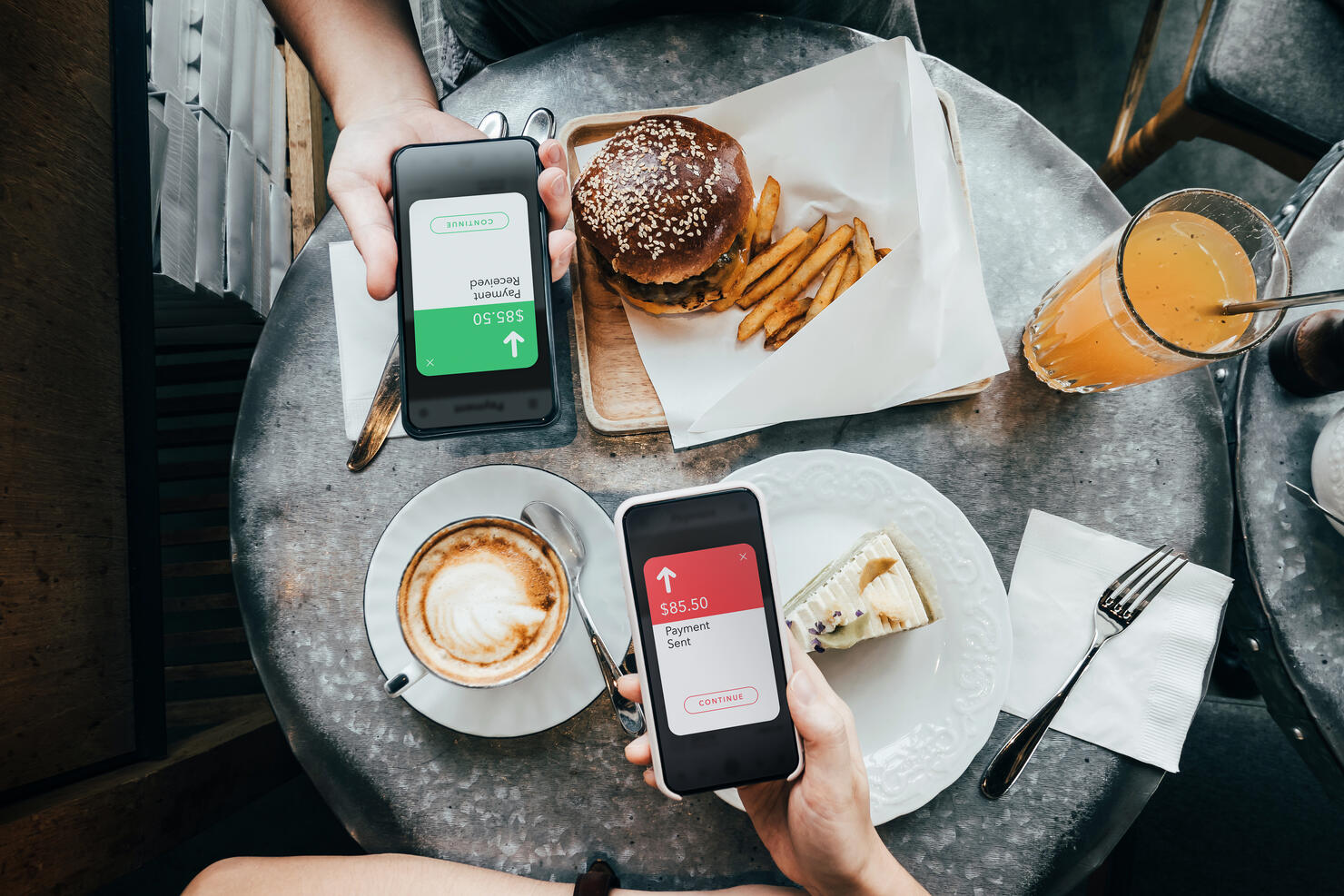 Talking about money can get awkward. We're often advised to talk with our coworkers about salaries or wages, but it's hard to bring up casually without feeling like you're going to get into trouble or offend someone. Parents might feel too guilty to refuse to co-sign a lease for their child, even though they know it won't end well. Everyone hates going to dinner with a group of friends, ordering water and a cheap salad, and then suddenly having to split the bill equally when everyone else got more expensive meals. And if you're dating, these moments become even more uncomfortable. So on this episode of How To Money, Matt and Joel share their personal opinions about the etiquette around tipping, splitting the bill, talking money with your coworkers, and talking money with the most important people in your life.
Matt and Joel are planners, so it's no surprise that the crux of their advice is to be proactive, not reactive, when you know a weird money moment might be forthcoming. If your budget doesn't allow for a fancy meal at a restaurant, let your friends know that in advance, not when the check arrives at the table. Be prepared to suggest alternative plans that cost less but are still enjoyable for everyone, or tell them up front that you can't split the bill evenly because you won't be ordering much. Similarly, be proactive with dates. If you can't afford to pick up the entire check at a nice place, think of things you can do that would be fun and romantic without squeezing your wallet too tightly. Chances are, your thoughtfulness and creativity will pay off. 
And if it does, and you start to get serious and think about a lifetime partnership, it's important to "get financially naked" first. Obviously you don't want to talk about things like debt or credit scores when things are light and breezy. But once you start thinking of building a life together, it's essential to have a sit-down where you each lay it all out: Income, expenses, debt, credit scores, assets and investments, savings, and your financial goals. It might be uncomfortable, especially if there's a wide disparity between you, but the outcomes will be more positive than if you try to keep secrets. There's a lot more where these came from – get all your money etiquette tips on this episode of How To Money.
If you want to be sure you're listening to the podcasts everyone else is checking out, iHeartRadio has you covered. Every Monday, iHeartRadio releases a chart showing the most popular podcasts of the week. Stay up to date on what's trending by checking out the chart here. There's even a chart just for radio podcasts here, featuring all your favorite iHeartRadio personalities like Bobby Bones, Elvis Duran, Steve Harvey and dozens of others.