Record Store Day Black Friday 2021: All The Most Noteworthy Rock Releases
By Katrina Nattress
November 19, 2021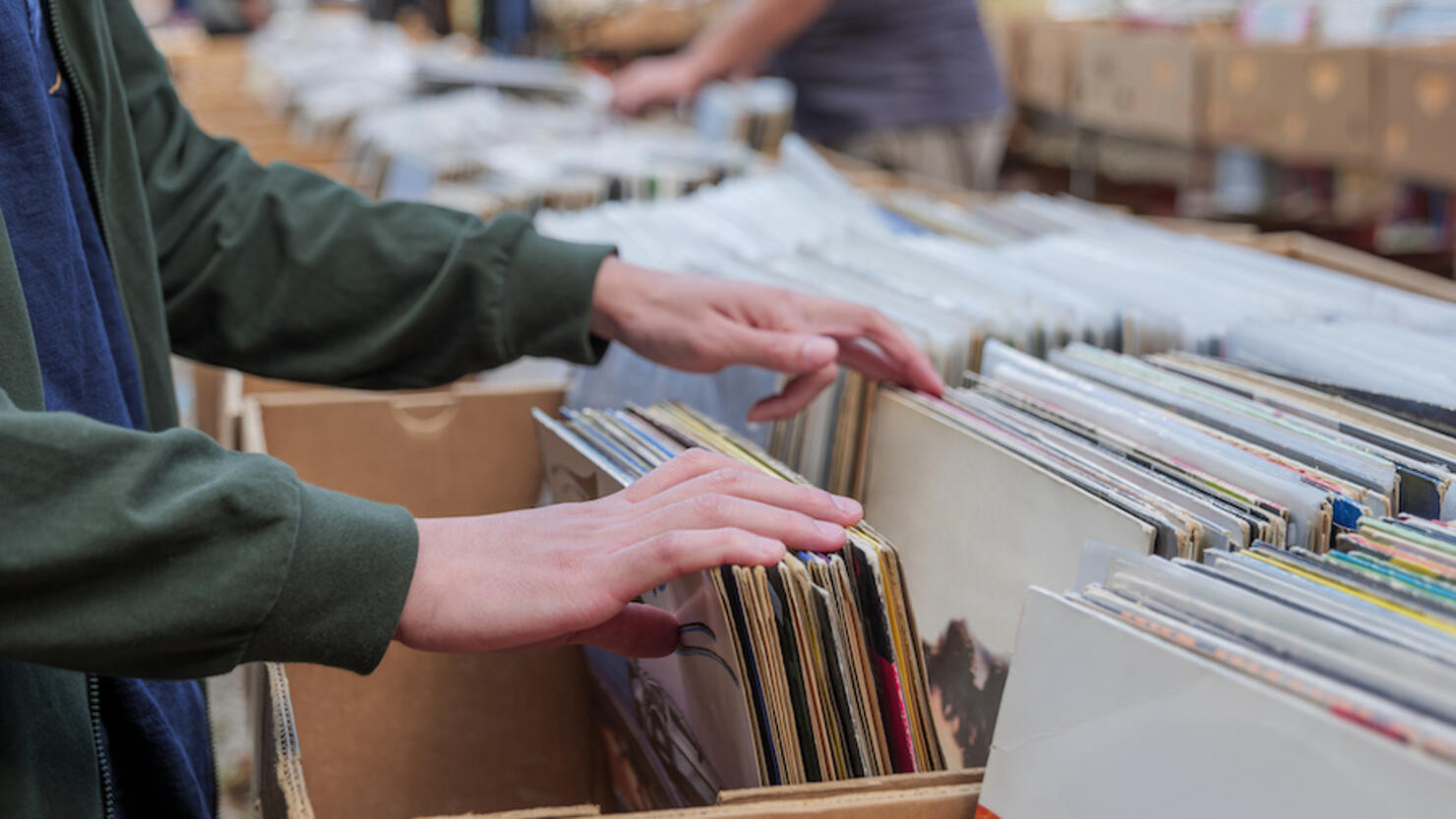 Most people love Black Friday for its crazy sales on mass-produced goods and flock to malls or big-box stores to kickstart their holiday shopping, but Record Store Day wants to make the day after Thanksgiving memorable for another reason: supporting local businesses and buying exclusive, meaningful presents for your loved ones (or yourself).
"We work year-round to shine a light on the independent businesses in your local community that sell you records and other things that make you happy, make you smile, make you sing, bring you comfort, bring people together (with proper safety protocols in place, of course!)," RSD wrote on its website. "This year that has felt more important than ever, as local businesses of all kinds face unprecedented challenges, and we've been so happy to see how you've all supported them. Everything you find in a record store (or on a record store's website) would make a great gift for someone, so in this year when the holiday season may be a little strange, but also a little special, and it may feel even better to wrap up and give a little something to someone, helping record stores be a part of that 'shopping season' makes more sense to us than ever."
With more than 100 special releases hitting the shelves for RSD Black Friday 2021, it can be a little overwhelming. Thankfully, we did the sorting for you. These are the 10 most noteworthy rock releases. (See a full list of RSD Black Friday 2021 releases here.)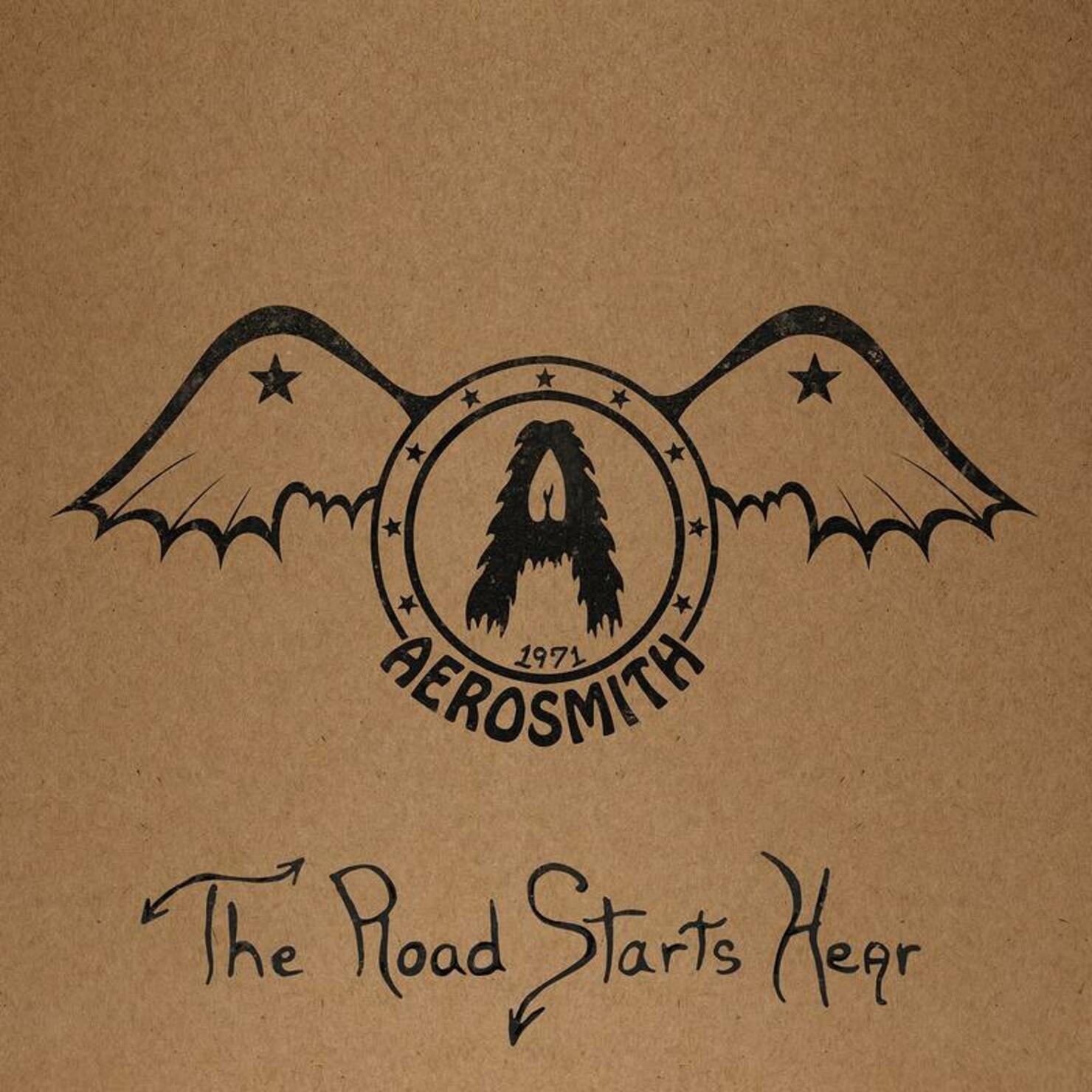 Format: LP
Quantity: 10,000
Description: Boston 1971: A historic early recording of Aerosmith in their rehearsal room - just the band, crew and friends captured on Joe Perry's tape recorder. This never-before-heard performance showcases the early, raw talent of this future Hall Of Fame band, one year before signing to Columbia Records, and two years before their eponymous debut, which featured many of these songs, including their enduring anthem "Dream On". 
Track List:
A1 - Rehearsal Room
A2 - Somebody
A3 - Reefer Headed Woman + Walkin' The Dog
B1 - Movin' Out
B2 - Major Barbra
B3 - Dream On
B4 - Mama Kin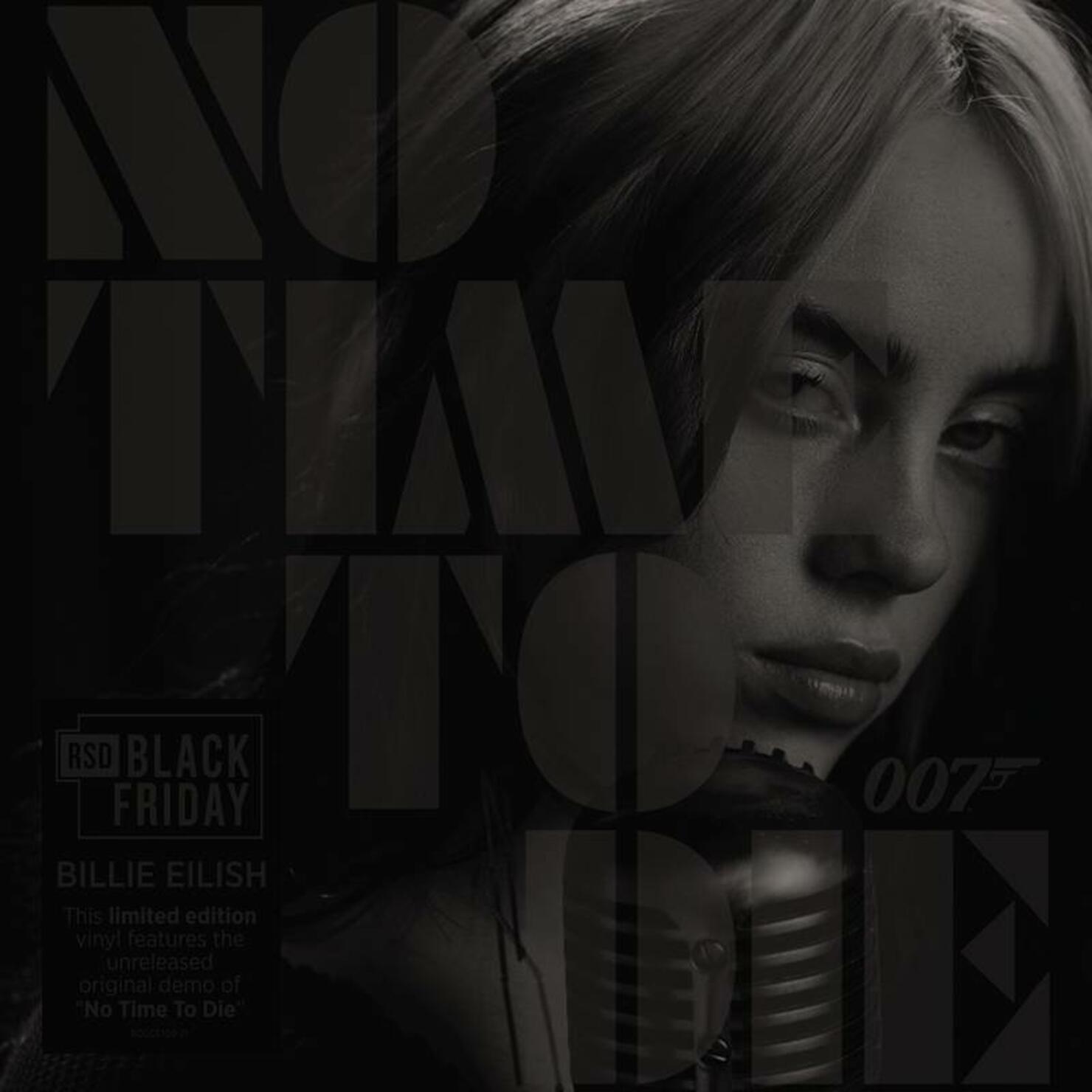 Format: 7" vinyl
Quantity: 15,000
Description: "No Time To Die (Live from the BRIT AWARDS)" + "No Time to Die (Demo)'. Side A is a live version of Billie's theme song for the James Bond film No Time To Die, and Side B is a demo version that has never been released.
Track List:
A Side: 'No Time To Die (Live from the BRIT AWARDS)'
B Side: 'No Time To Die (Demo)'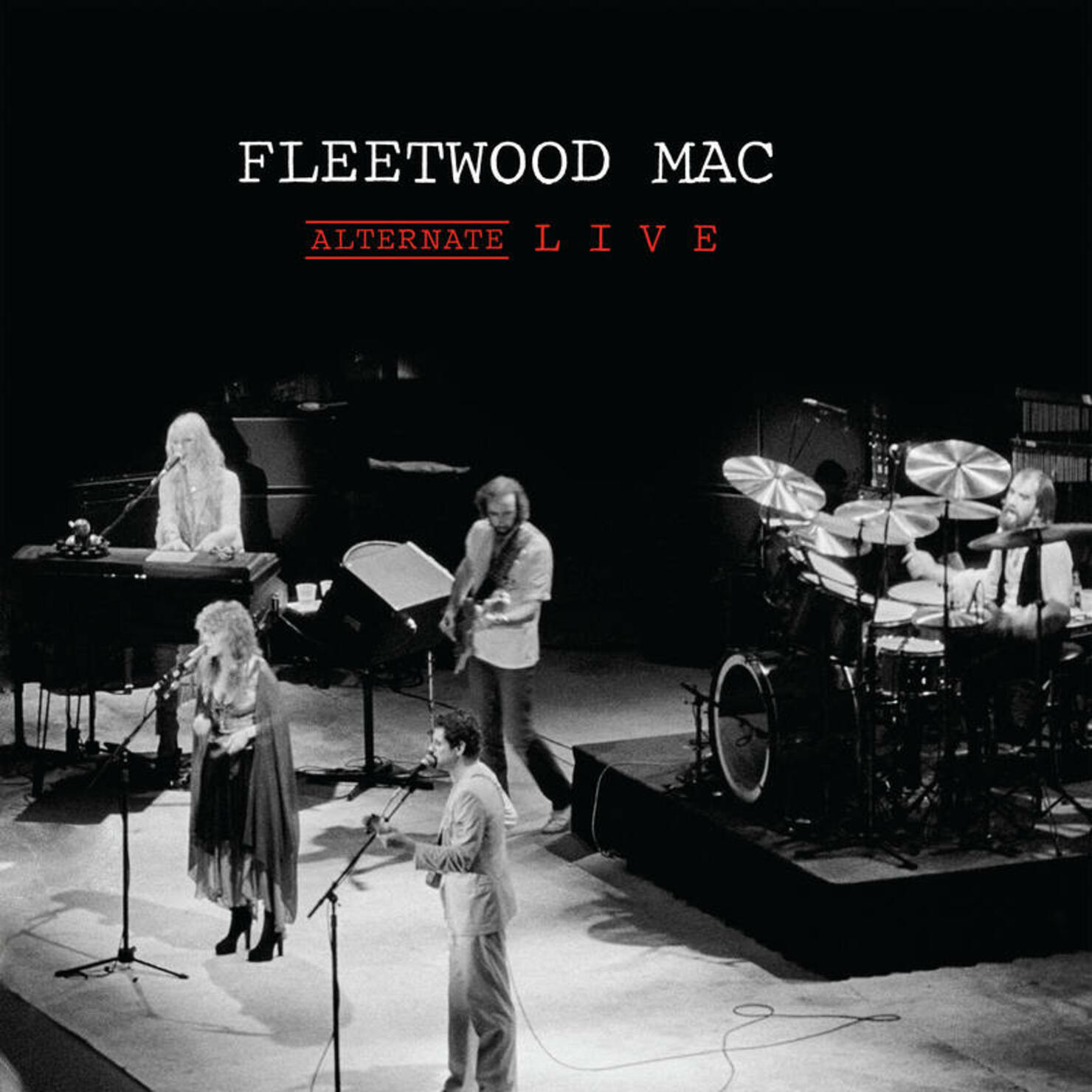 Photo: Adobe InDesign 16.1 (Macintosh)
Format: 2xLP
Quantity: 6,000
Description: A fourteen-song LP pulled from the Fleetwood Mac Super Deluxe release, including a further seven songs from the Tusk tour, four from the 1977 Rumours tour and three from the 1982 Mirage tour. Released for RSD Black Friday for the first time on double vinyl. 
Track List:
SIDE A
1. SECOND HAND NEWS
2. THE CHAIN
3. THINK ABOUT ME
4. WHAT MAKES YOU THINK YOU'RE THE ONE
SIDE B
1. GOLD DUST WOMAN
2. BROWN EYES
3. THE GREEN MANALISHI (WITH THE TWO-PRONGED CROWN)
SIDE C
1. ANGEL
2. HOLD ME
3. TUSK
4. YOU MAKE LOVING FUN
SIDE D
1. SISTERS OF THE MOON
2. SONGBIRD
3. BLUE LETTER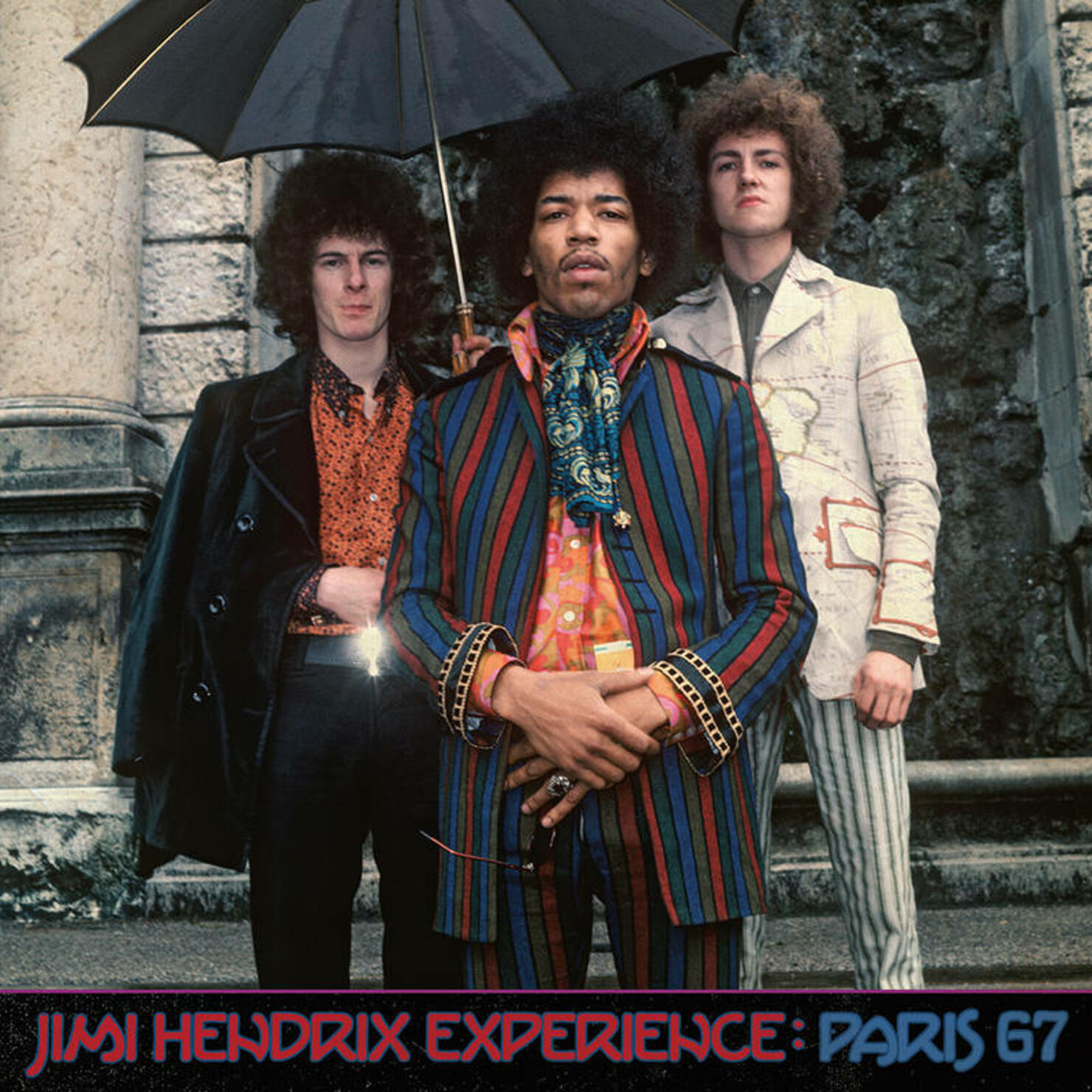 Format: LP
Quantity: 13,200
Description: Another amazing release from the official Jimi Hendrix "bootleg label" Dagger Records, this raw, direct to two-track, live recording from the Olympia Theatre in Paris was captured for French national radio and documents the Experience's triumphant return to France almost one year from the date of their 1966 debut. Recorded on October 9, 1967, The Experience were in top form, roaring out of the gate with "Stone Free," and following with vibrant renditions of "Hey Joe," "Fire," "The Wind Cries Mary" and "Catfish Blues." "Rock Me Baby" and a compact "Red House" prefaced a grinding, muscular take of "Purple Haze," followed by "Wild Thing," replete with a rousing, tongue-in-cheek lead vocal that emphatically closed the show. Released for RSD Black Friday on red and blue mixed vinyl. 
Track List:
Side A
1. Stone Free
2. Hey Joe
3. Fire
4. Catfish Blues
Side B
1. Rock Me Baby
2. Red House
3. Purple Haze
4. Wild Thing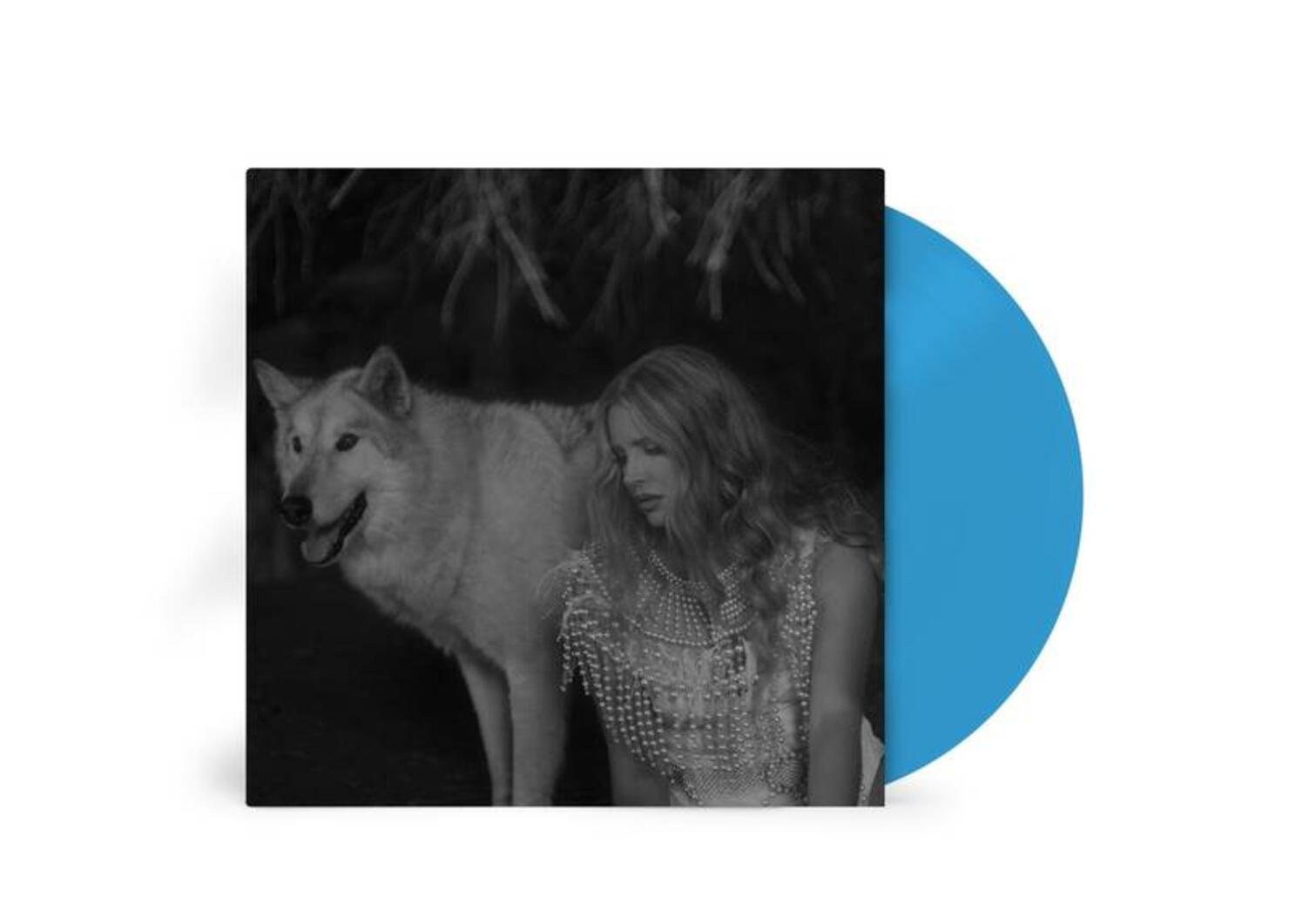 Format: LP
Quantity: 15,000
Description: Lana Del Rey's Chemtrails Over the Country Club album, on exclusive translucent cobalt vinyl with an alternate cover. 
Track List:
1. White Dress
2. Chemtrails Over the Country Club
3. Tulsa Jesus Freak
4. Let Me Love You Like A Woman
5. Wild At Heart
6. Dark But Just a Game
7. Not All Who Wander Are Lost
8. Yosemite
9. Breaking Up Slowly feat. Nikki Lane
10. Dance Til We Die
11. For Free feat. Zella Day & Weyes Blood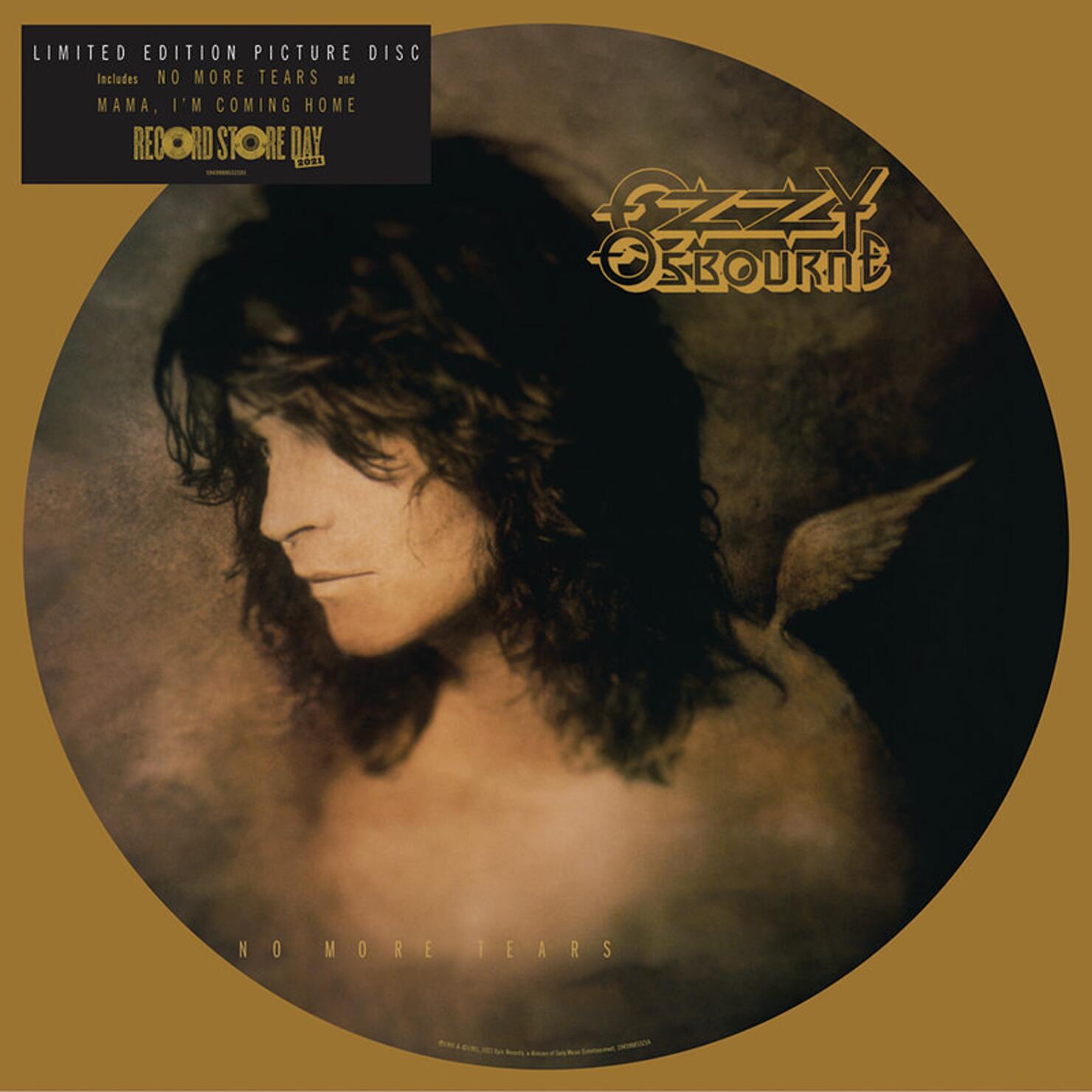 Format: 12" Picture Disc
Quantity: 9,200
Description: Considered one of his most successful and most popular, No More Tears is Ozzy Osbourne's sixth solo studio album, in the Top Ten upon its release in September 1991. Featuring some of Zakk Wylde's best-ever guitar work, along with four songs co-written by Motörhead's Lemmy Kilmister, No More Tears contains some of the biggest songs of Ozzy's career, including the Top 5 rock radio hits "No More Tears" and "Mama, I'm Coming Home" (the latter also his highest charting Top 40 radio track), along with the Grammy®-winning song "I Don't Want to Change the World." No More Tears went on to become quadruple-platinum in the US, becoming one of Ozzy's two best-selling albums alongside his groundbreaking solo debut Blizzard of Ozz. 
Track List:
Side A
1. Mr. Tinkertrain
2. I Don't Want to Change the World
3. Mama, I'm Coming Home
4. Desire
5. No More Tears
Side B
1. S.I.N.
2. Hellraiser
3. Time After Time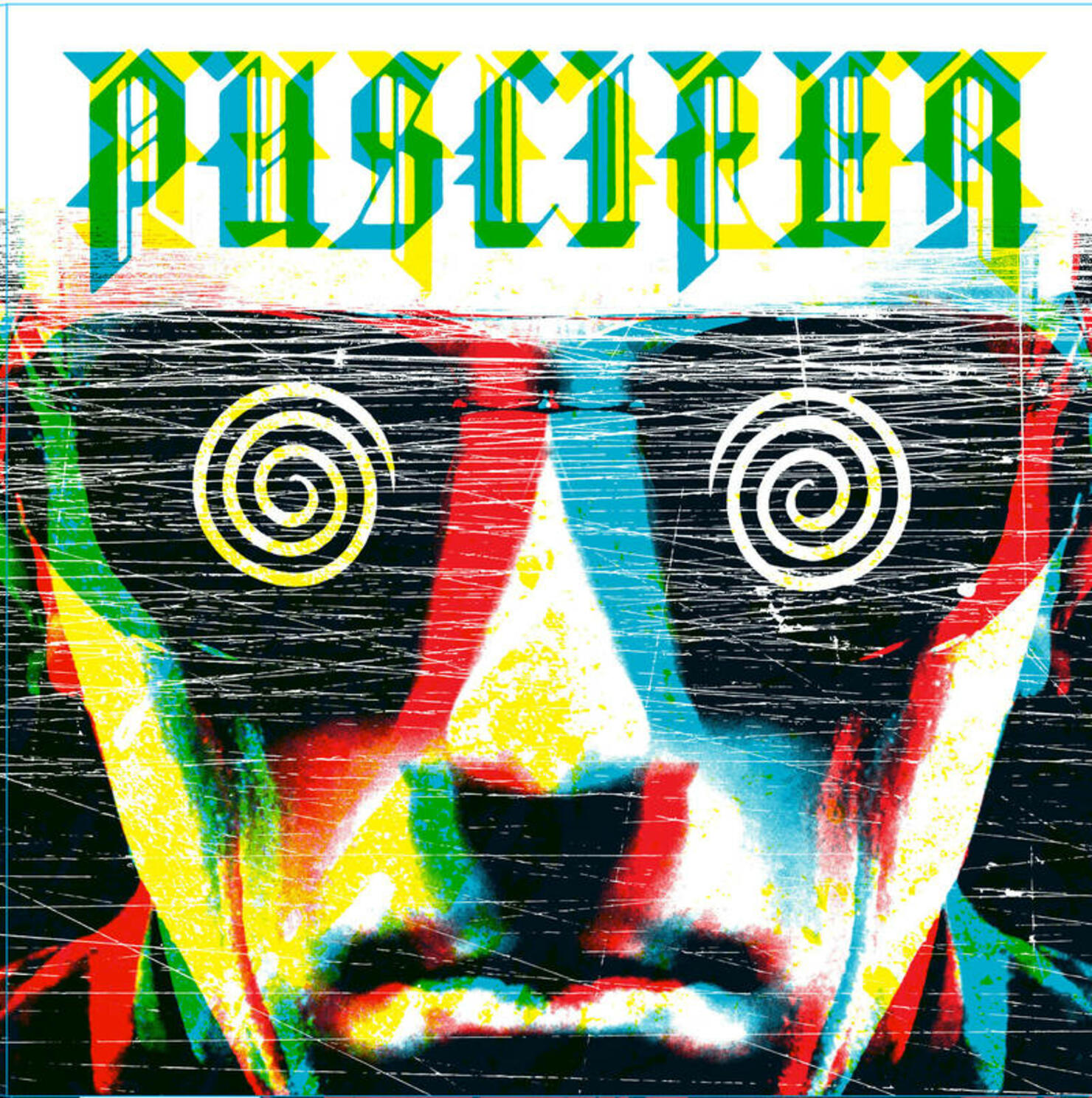 Format: 7" vinyl
Quantity: 2,000
Description: Two songs from the April 2021 livestreaming event and film Billy D & The Hall of Feathered Serpents featuring 'Money Shot' by Puscifer. 
Track List:
"Flippant" / "Smoke & Mirrors"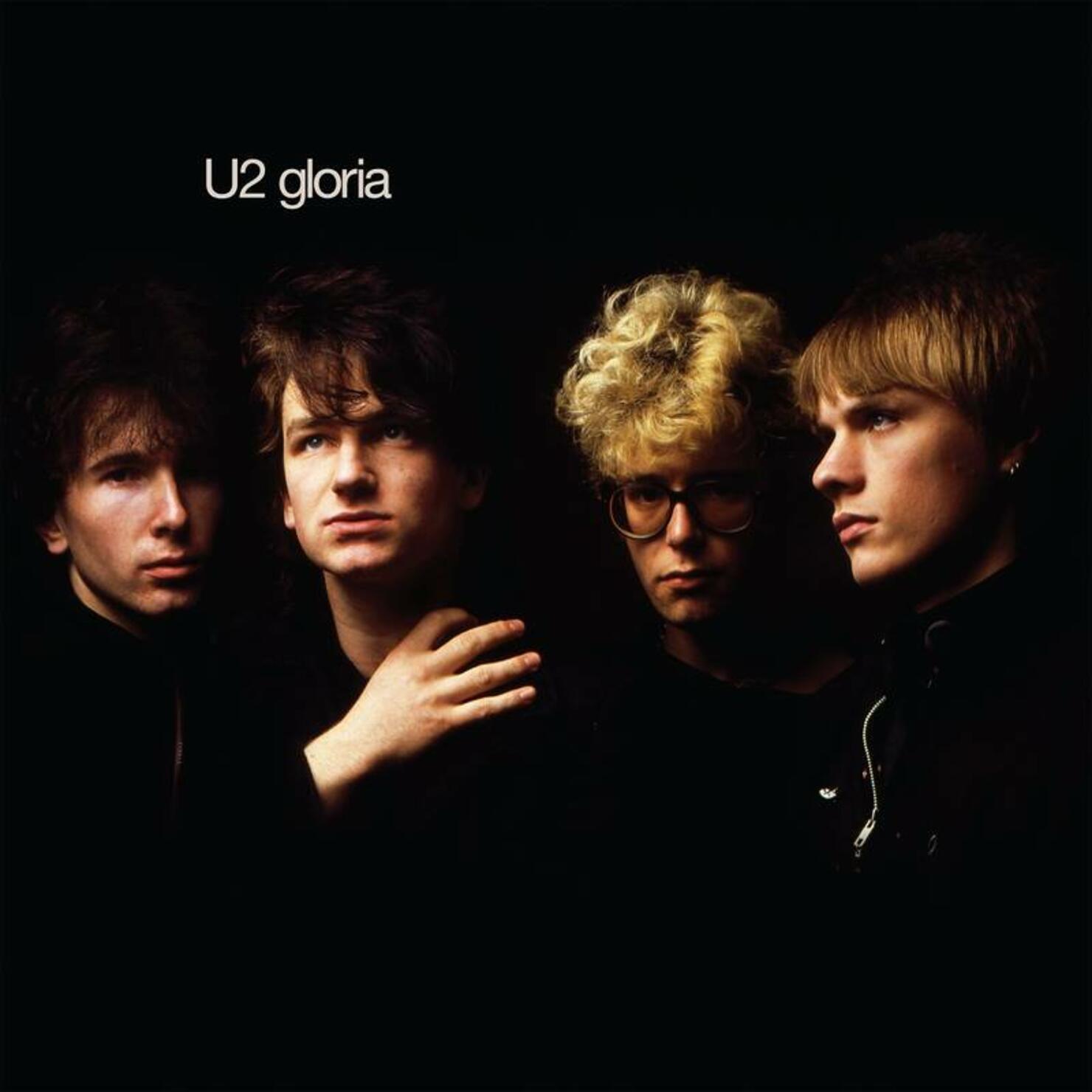 Format: Vinyl
Quantity: 7,000
Description: Celebrating the 40th anniversary of the U2 single "Gloria", originally released as a single in October 1981, the second single to be taken from the second studio album October. It remains a staple in U2's live set.
This 40th anniversary limited edition EP includes the studio version of "Gloria" plus three live versions from three different decades.
The 1990s are represented by the Point Depot show on the band's home turf of northside Dublin (track A2). Although ticketed as 31st December 1989, the show started at midnight on 1st January 1990 and was broadcast across Europe at the time.
Side B contains two previously unreleased live recordings of "Gloria" – recorded at the Fleet Center in Boston during the Vertigo tour in 2005, and at London's O2 Arena during the third night of their run of shows in the English capital as part of the iNNOCENCE + eXPERIENCE Tour in 2015.
• 4-track 12" EP, cut at 45 rpm
• Pressed on 180gsm transparent sun yellow vinyl
• Full color gatefold outer sleeve with high gloss finish, featuring portraits of the band
• Large poster (600mm x 600mm, folded) with montage of photos from the various live shows across the decades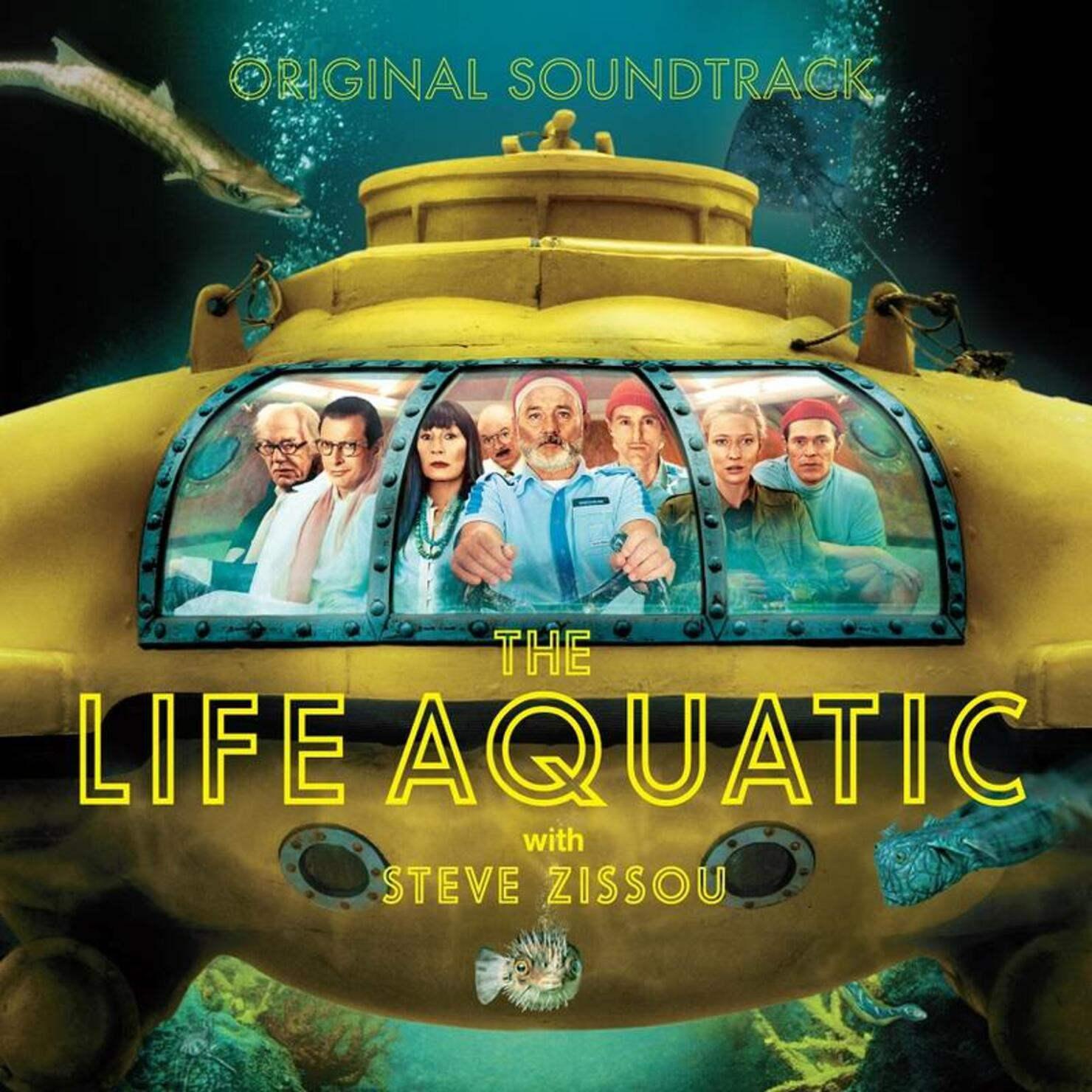 Format: 2xLP
Quantity: N/A
Description: The soundtrack includes several instrumental pieces by Australian composer Sven Libaek. Songs include original David Bowie recordings, Bowie covers by Seu Jorge, and two songs – "Search and Destroy" by The Stooges, and "Gut Feeling" by Devo, that had been produced or co-produced by Bowie. Although Anderson worked with Devo cofounder Mark Mothersbaugh for the soundtrack for this and all of his prior movies, this soundtrack marks the first time one of Devo's songs, "Gut Feeling," was used in a Wes Anderson film. Mothersbaugh's Devo bandmate Bob Casale (aka "Bob 2") co-produced the soundtrack with Mothersbaugh. Pressed on cerulean blue double vinyl and available first at record stores starting on RSD Black Friday. 
Track List:
1. "Shark Attack Theme" – Sven Libaek
2. Loquasto International Film Festival – Mark Mothersbaugh
3. "Life on Mars?" – David Bowie
4. "Space Oddity" – Seu Jorge
5. Let Me Tell You About My Boat – Mark Mothersbaugh
6. "Rebel Rebel" – Seu Jorge
7. Zissou Society Blue Star Cadets / Ned's Theme Take 1 – Mark Mothersbaugh
8. "Gut Feeling" – Devo
9. "Open Sea Theme" – Sven Libaek
10. "Rock & Roll Suicide" – Seu Jorge
11. "Here's To You" – Ennio Morricone featuring Joan Baez
12. We Call Them Pirates Out Here – Mark Mothersbaugh
13. "Search and Destroy" – The Stooges
14. "La Niña de Puerta Oscura" – Paco de Lucía
15. "Life on Mars?" – Seu Jorge
16. Ping Island / Lightning Strike Rescue Op – Mark Mothersbaugh
17. "Five Years" – Seu Jorge
18. "30 Century Man" – Scott Walker
19. "The Way I Feel Inside" – The Zombies
20. "Queen Bitch" – David Bowie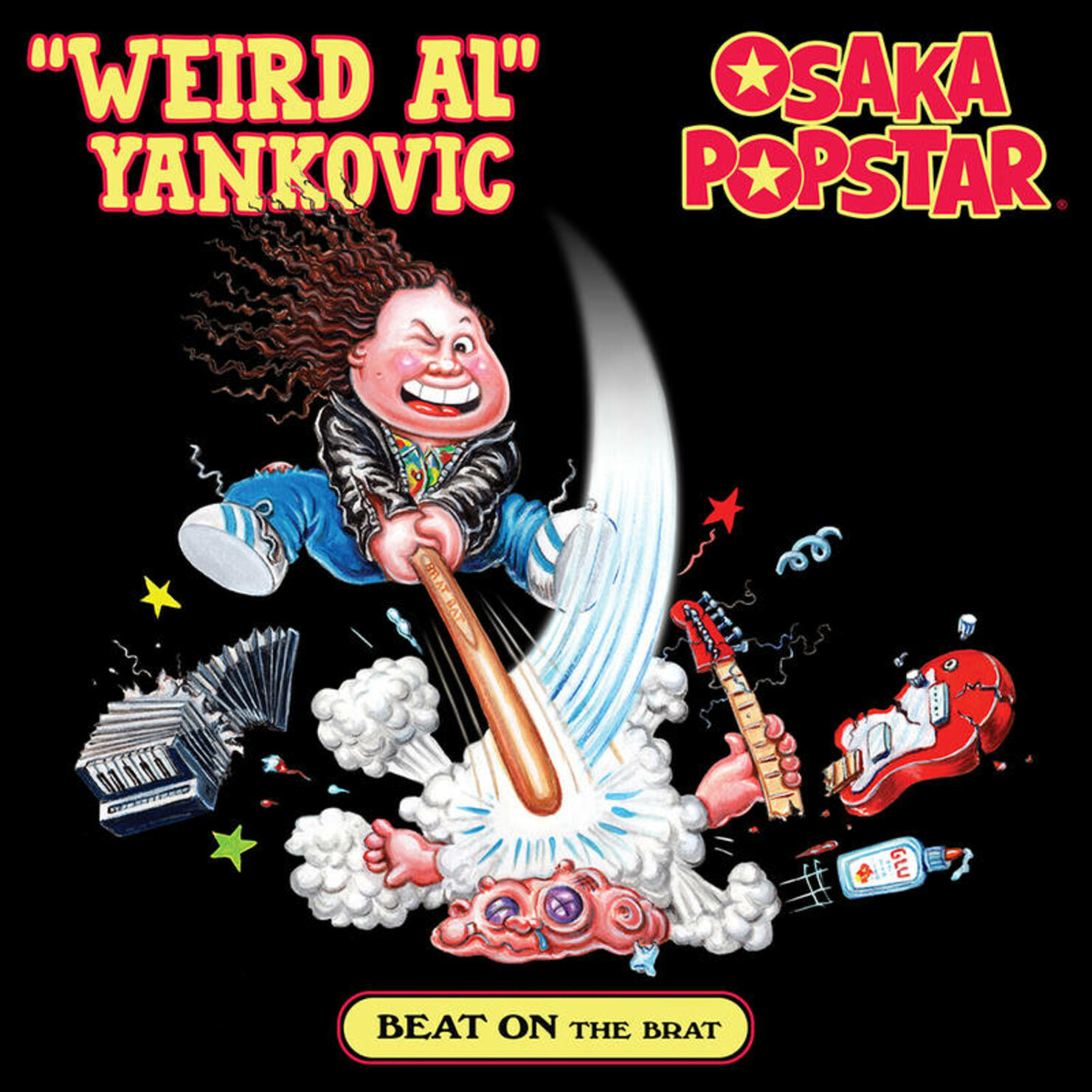 Format: 12" vinyl
Quantity: 2,500
Description: This special 12" split maxi-single features GRAMMY-Award winner "Weird Al" Yankovic teamed with NYC's Osaka Popstar, paying homage to the founding fathers of punk rock: The Ramones!
Hailed by Rolling Stone as "a blistering, accordion-tinged cover," "Beat on the Brat" features "Weird Al" on lead vocals and accordion, backed by Osaka Popstar, (John Cafiero on backing vocals, Dean Rispler on guitar, Sal Maida of Sparks on bass, and Dennis Diken of The Smithereens on drums). Originally appearing on the #1 charting punk-comedy crossover album "Dr. Demento Covered in Punk," the aforementioned studio version, (produced by longtime Misfits and Ramones collaborator Cafiero), is accompanied by two exclusive, previously unavailable LIVE bonus tracks ("Beat on the Brat" and "I Wanna Be Sedated") performed by "Weird Al" and his band on the "Ridiculously Self-Indulgent, Ill-Advised Vanity Tour".
"Weird Al", a pop culture icon, who also happens to be the most requested artist in the history of the Dr. Demento Show, stated of the recording, "How could I not contribute to this project. I love punk music, and Dr. Demento changed my entire life in an extraordinary way. I selected "Beat on the Brat" by the Ramones, because I truly believe it's the most upbeat, danceable song about child abuse ever written." The flip side features an all-new studio version of the title track by Osaka Popstar (from the forthcoming deluxe edition of the critically acclaimed "Osaka Popstar and the American Legends of Punk" album), plus three additional Ramones covers by Osaka Popstar recorded LIVE in concert—with special guest appearances by members of the Misfits, Ramones & Black Flag—never before released on vinyl!
Track List:
Side 1:
1.) "Beat on the Brat" by "Weird Al" Yankovic (from the album "Dr. Demento Covered in Punk")
2.) "Beat on the Brat" (LIVE) by "Weird Al" Yankovic (First Time EVER on Vinyl)
3.) "I Wanna Be Sedated" (LIVE) by "Weird Al" Yankovic (First Time EVER on Vinyl)
Side 2:
1.) "Beat on the Brat" by Osaka Popstar (from the forthcoming expanded edition of "Osaka Popstar & the American Legends of Punk")
2.) "Beat on the Brat" (LIVE) by Osaka Popstar (First Time EVER on Vinyl)
3.) "Blitzkrieg Bop" (LIVE) by Osaka Popstar (First Time EVER on Vinyl)
4. ) "The KKK Took My Baby Away" (LIVE) by Osaka Popstar (First Time EVER on Vinyl)