Ed Sheeran & Elton John Wish You 'Merry Christmas' With New Holiday Collab
By Emily Lee
December 3, 2021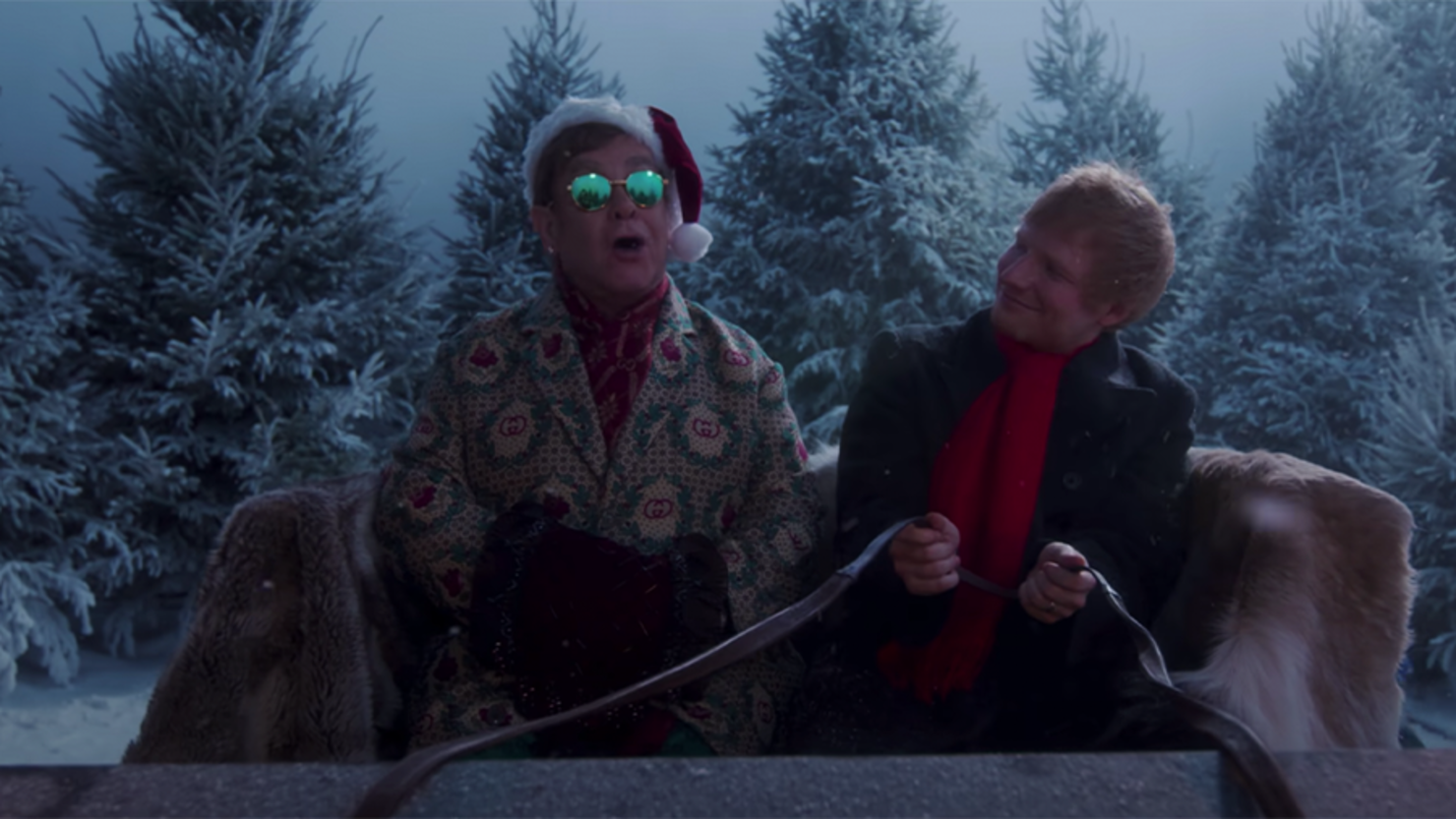 Ed Sheeran and Elton John want to wish their fans a Merry Christmas with their new holiday collaboration. On Friday (December 3), the dynamic duo released 'Merry Christmas' and it will leave you feeling all merry and bright after just one listen.
While stopping by The Tonight Show Starring Jimmy Fallon last month, Sheeran shared some backstory on his holiday collab with John. 'Merry Christmas' is one of three holiday songs he wrote with the prolific rock star. Not only that, but 'Merry Christmas' will appear on the Christmas Edition of Sheeran's latest album =. All profits will benefit Ed Sheeran Suffolk Music Foundation and the Elton John AIDS Foundation.
These two musical juggernauts didn't just drop a new song, either. They also released a fun, unforgettable music video to accompany the track.
Earlier this year, Sheeran and John were making headlines for a friendly competition between them. Sheeran took to his Instagram to ask his followers for a special favor—he wanted them to knock his single 'Bad Habits' out of the number one spot on the charts so John's collaboration with Dua Lipa could take over.
"[Elton John] is so close to knocking me off the #1 spot in the U.K. It will be his first number one in almost twenty years and I really want it to happen," Sheeran wrote on Instagram. "Please go buy/stream/download 'Cold Heart' with Dua Lipa now, 15 weeks at #1 was more than I ever expected anyway, love you all. Who doesn't wanna be knocked off by Elton."
The 'I'm Still Standing' singer co-signed the campaign, as well. "Couldn't be up against someone I love more," he wrote alongside a sweet photo with Sheeran.
It's nice to see these two teaming up once again with 'Merry Christmas.' Did you enjoy their holiday collab?