Creepy Sea Creature Washes Up On San Francisco Beach
By Rebekah Gonzalez
December 14, 2021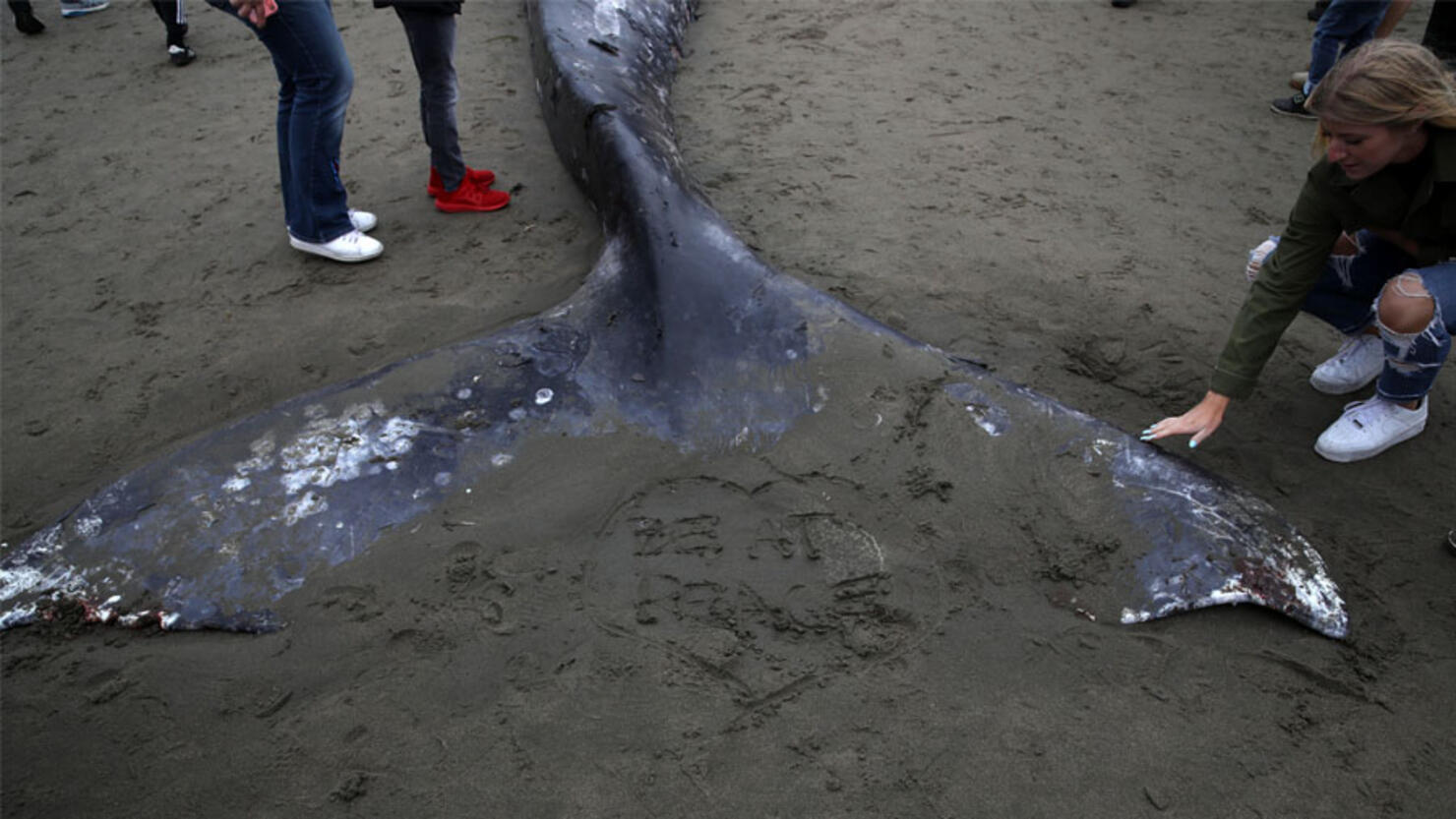 Eleanor Morgan was walking her dogs on Ocean Beach on Saturday afternoon (December 12) when she discovered a creepy sea creature in the sand.
"I was really fascinated when I saw it, as I had never seen anything like it before," Morgan, 22, told SFGATE.
She only noticed the animal when one of her dogs tugged on its leash to get closer to the creature.
"I don't think it had been on the beach for very long because it didn't smell at all and the tide looked like it was coming in."
Morgan shared a photo of the creature on Reddit. People took to the comments to speculate on what it could be. Some guessed it could be a giant squid and others thought it could be "the alien from Independence Day."
Eventually, the creature was properly identified by the Monterey Bay Aquarium Research Institute as a male shovelnose guitarfish.
According to the director of husbandry operations at the aquarium, Paul Clarkson, this is "likely an unremarkable occurrence."
"Animals die all the time, of course; sometimes those carcasses wash ashore. If this was part of a larger group of animals being washed up all at once, that might suggest a different story," he told SFGATE in an email.
He also added that "Shovelnose guitarfish are relatively common and abundant along our coastline."