Jonas Brothers Win 'Joe Byron' TikTok Fad With Clip Featuring The President
By Katrina Nattress
December 17, 2021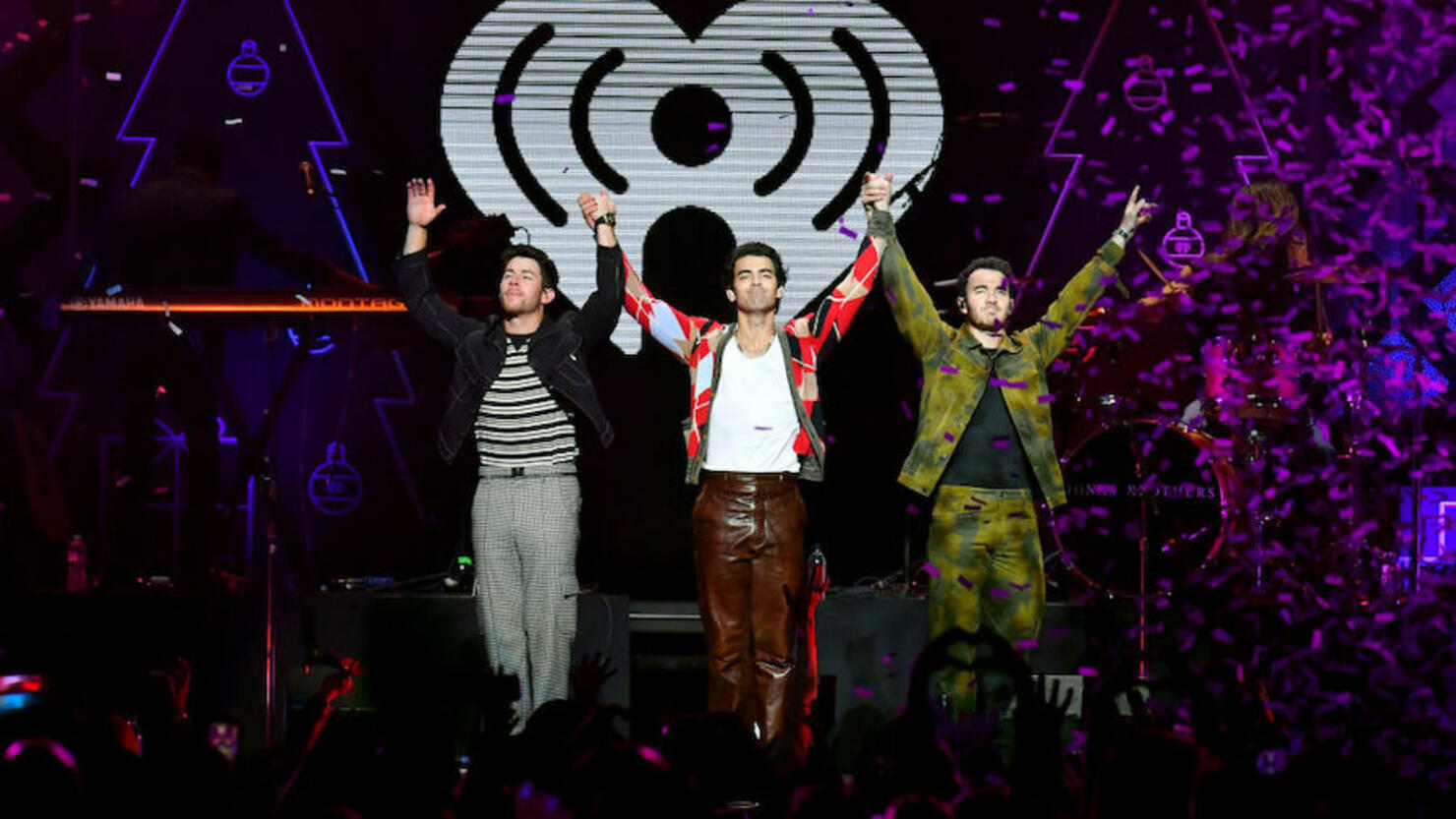 Photo: Getty Images North America
"Joe Byron" has become the latest TikTok trend, and while there's been some hilarious entries nothing's going to beat the Jonas Brothers' take on the fad.
First of all, Nick, Kevin and Joe Jonas filmed their clip in the White House, but that's not even the most impressive part. At the end of the video, they reveal that Joe Biden himself was behind the (phone) camera.
The clip was most likely recorded when the trio visited the White House earlier this week to be part of In Performance at the White House. The holiday special taped December 11-14 and will air on December 21. Jennifer Garner hosted the event, which also features performances from Andrea Bocelli, Matteo Bocelli, Virginia Bocelli, Camila Cabello, Eric Church, Norah Jones, Pentatonix, Billy Porter, Northwell Health Nurse Choir, Voices of Service and "The President's Own" United States Marine Band.
The "Joe Byron" dialogue originally came from Sidetalk. Watch the original video here and watch the Jonas Brothers' TikTok below.
The Jonas Brothers have had a busy December. They're also part of iHeartRadio's Jingle Bell Tour, which makes its final stop in Miami on December 19. See highlights from their stop in New York City here.
Relive the best moments from this year's iHeartRadio Jingle Ball during a nationwide television special on Christmas Day, Saturday, December 25th at 8pm ET/PT.