Chael Sonnen, UFC Legend And ESPN Analyst, Cited In Hotel Brawl: Report
By Jason Hall
December 19, 2021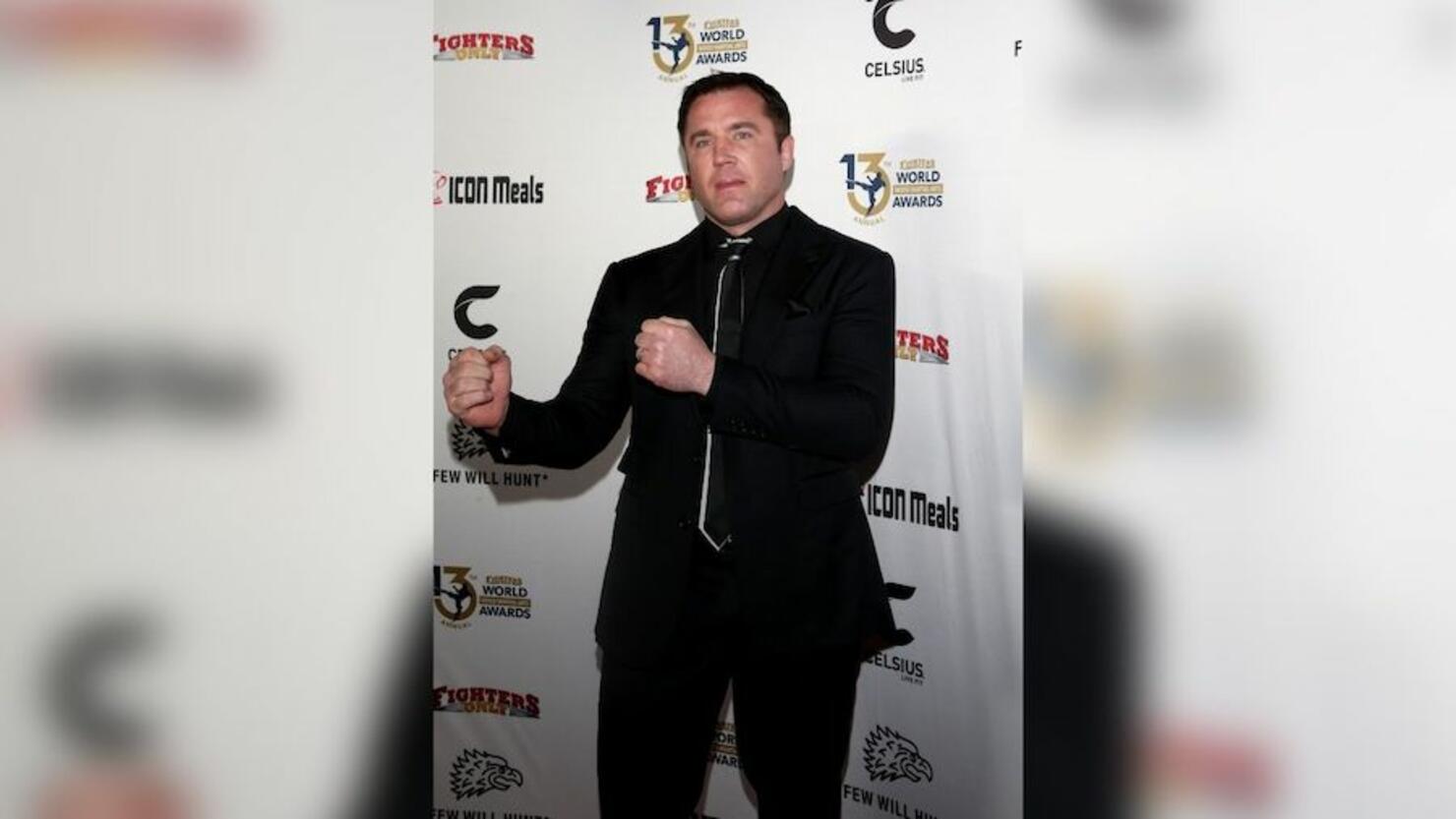 MMA legend Chael Sonnen was reportedly handed five misdemeanor battery citations in connection to an alleged brawl at a hotel in Las Vegas.
TMZ shared video of the former UFC star and current ESPN analyst being detained on Saturday (December 18) night, but reported Sonnen ultimately wasn't arrested as police didn't personally witness the incident take place.
The investigation into the alleged incident is, however, ongoing and charges could be filed.
A witness told TMZ he saw Sonnen banging on a hotel room door at the Four Seasons in Las Vegas at around 7:00 p.m. before a couple walked by and a physical altercation began, though the witness was unsure why the fight started.
The retired MMA fighter was described by the witness as having easily handled the other man involved in the alleged incident.
The witness said the woman who accompanied the other man screamed during the altercation and someone called police.
Responding officers took Sonnen away from the scene of the alleged incident in handcuffs.
TMZ also reports paramedics responded to the scene, although it hasn't been confirmed whether anyone was treated for injuries in relation to the altercation.
Sonnen holds an MMA career record of 29-14-1, which included three UFC world title fights at two different weight classes: twice against UFC Middleweight champion Anderson Silva and once against UFC Light Heavyweight champion Jon Jones, with all three resulting in losses.
Sonnen has served as a UFC analyst for ESPN since 2015 and currently co-hosts The Chael Sonnen Show with Jorge Sedano on ESPN+, while also contributing to MMA content across numerous other platforms, including reports from UFC events on SportsCenter.