New Found Glory's Chad Gilbert Shares Cancer Surgery Update, Shows His Scar
By Emily Lee
December 29, 2021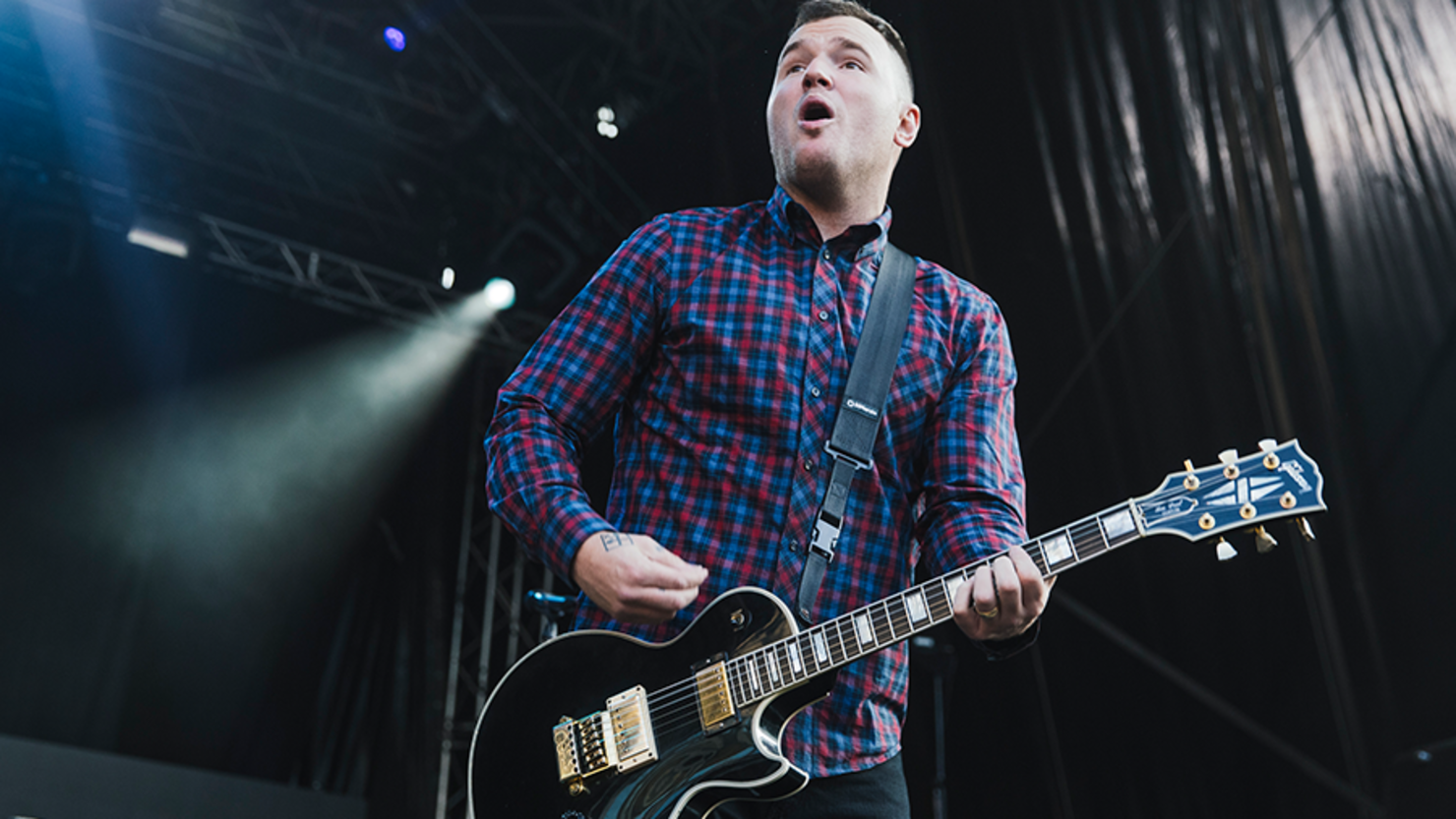 Earlier this month, Chad Gilbert of New Found Glory received news nobody ever wants to hear—he was suffering from a rare tumor called a Pheochromocytoma. Shortly before the holidays, he underwent life-saving surgery to remove the tumor.
Now on the mend, Gilbert took to Instagram to share a glimpse into "Christmas 2021" following his surgery. "Having to go on three walks a day. Enough to raise my heart rate some and get some good breathing in," he began the post, which featured a slideshow of photos.
"Had an awesome walk with my family this morning," he continued, before telling fans to "swipe to see my scar (not up close). Don't swipe if you hate scars."
"Every day is a little better. Sugar is stable and blood pressure is normal. Crazy what a pheochromocytoma does to your body. Long journey but never give up the fight!" he concluded.
The news of Gilbert's diagnosis came not only as a shock to New Found Glory fans, but to the 40-year-old guitarist himself. He shared the harrowing story of how he came to realize he was sick with fans in the days before Christmas. "On December 5th, my wife found me unresponsive in bed. I'd been waking up drenched in sweat the last few days and we thought I was sick. Not being able to wake me, she called 911 and performed CPR and mouth to mouth. Apparently, I was doing something called "agonal breathing" and was minutes from death," he revealed. "If my wife hadn't found me, I would've fallen into a coma or died."
Following his admission to the hospital, he was visited by "an amazing endocrinologist" who "asked a bunch of questions about my health." He described his doctor as "an angel from heaven" as she provided answers to his condition. "She told me based on all my symptoms that I have a very rare tumor called a Pheochromocytoma," he continued. "It's a tumor that grows on your adrenal gland and messes up all of your hormones. It was eating all my glucose, changing my hormones, and raising my blood pressure. I couldn't survive without IVs until this tumor was removed."
Unfortunately, his doctors soon discovered Gilbert's tumor was malignant, spreading from his adrenal gland onto his liver. "Which made my Pheochromocytoma even more rare since they usually are benign," he explained.
Luckily, though, his surgery went well. Gilbert concluded his post by sharing he was back "home with my wife and baby and so thankful to be alive!"