Tom DeLonge Reveals What Blink-182 Track Had The Most 'Gnarly' Temp Names
By Katrina Nattress
January 5, 2022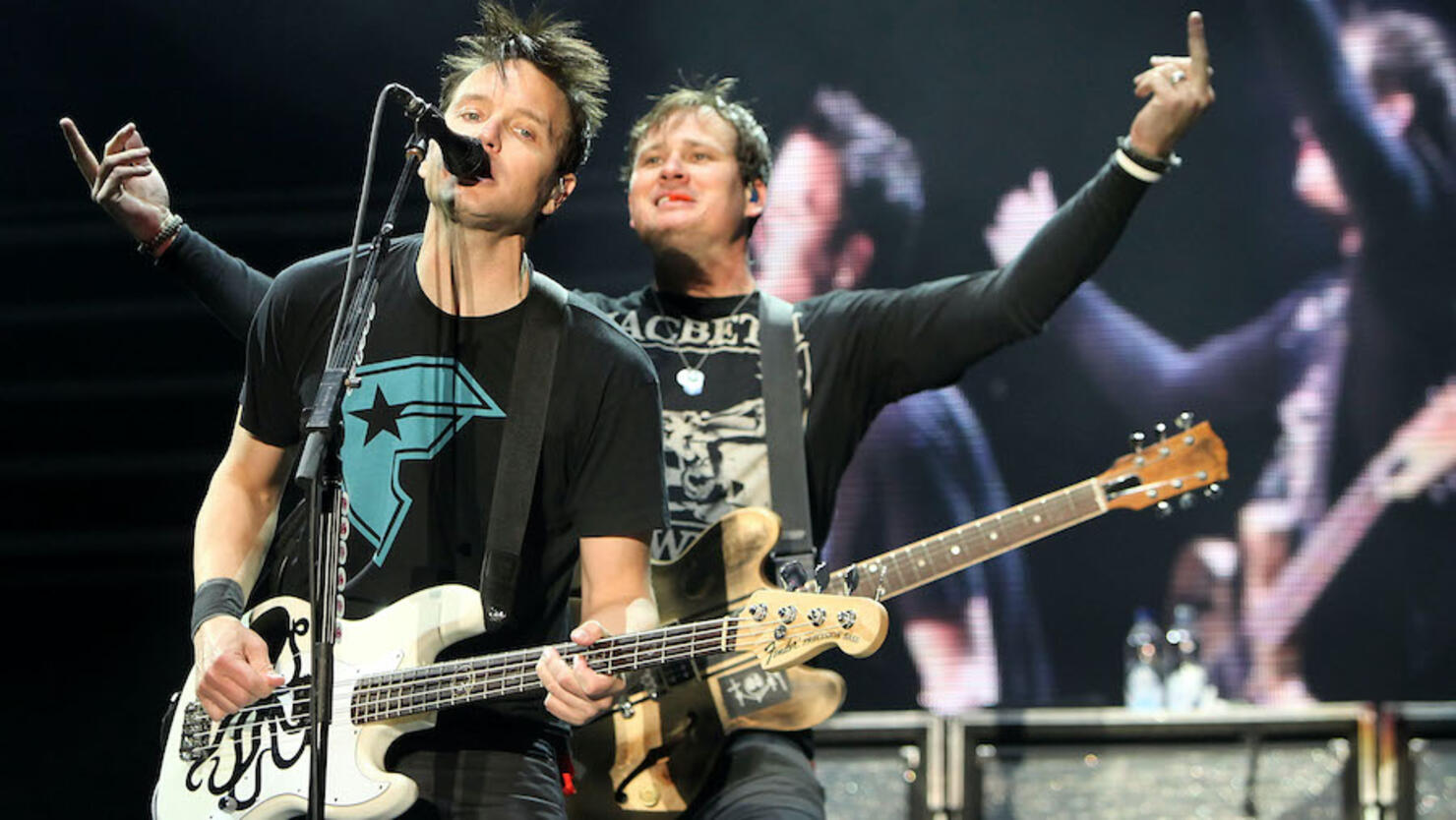 Photo: Getty Images Europe
Tom DeLonge is plenty busy releasing new music with Angels & Airwaves and proving that aliens exist, but every once and a while he'll share something about blink-182 on social media. And it's always quality content.
The latest post reveals the "gnarly" temp names he and his bandmates used for the Neighborhoods track "Natives."
"The temp names of this track were so gnarly, they shall be forever lost to history," he wrote on Instagram alongside a snippet of the 2011 song. "Haha But the one word from all the funny titles that stayed was 'Natives'"
One fan summed up what we're all thinking in a comment: "Ah come on Tom, now you gotta tell us what the temp names were..."
See Tom's post below.
Of course, the post also sparked followers calling for Tom to reunite with Mark Hoppus and Travis Barker — something Tom would love to do.
"It's so funny, blink is like, we're there and then we're gone, and then we're there, and then we're gone. I feel like I'm always talking about some kind of reunion," he said during a recent interview. "I mean, we always talk about playing together again, and I think that that's definitely something we're all interested in. Finding the time to do it, where it lines up with everybody's priorities, is really all that's needed. And getting Mark healthy again, getting him strong again. But, yeah, I'm down. I think those guys are down. I think just finding the time to do it, and when, is really what what we've got to figure out."