Mark Hoppus Just Got Our Hopes Up For A Tom DeLonge Reunion — Again
By Katrina Nattress
July 23, 2020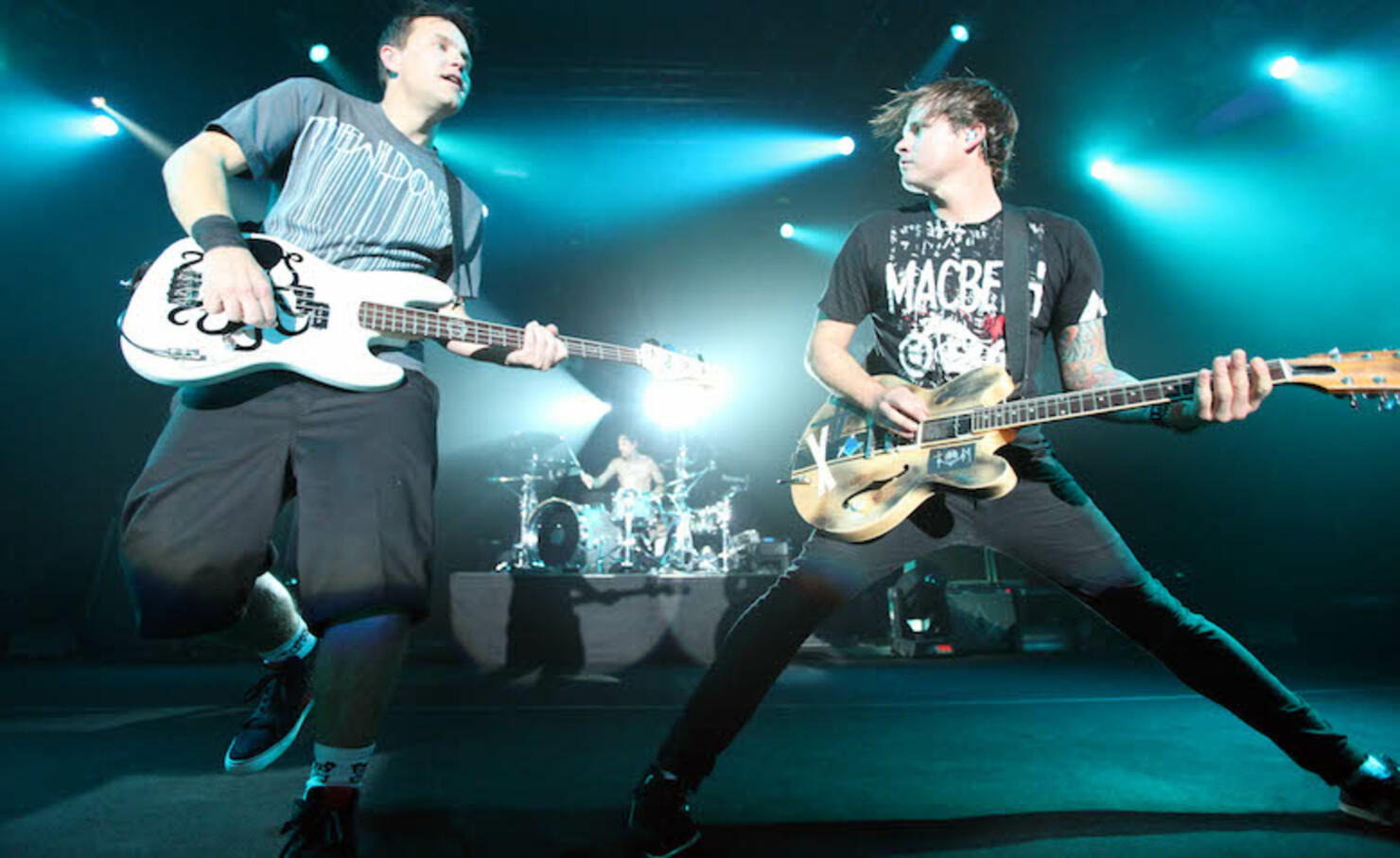 Another day, another social media post that's got our hopes up for a Tom DeLonge, blink-182 reunion. On Tuesday (July 21), Mark Hoppus shared a "crazy" scientific discovery video on Instagram. The clip shows scientists attempting to replicate a mummy named Nesyamun's voice and ends with a pretty hilarious sound byte from blink's live album The Mark, Tom and Travis Show that features Tom.
Mark must have been feeling super nostalgic that day, because he also posted a black and white photo from the trio's "Adam's Song" video shoot. Tom's also been posting all kinds of old blink photos on social media. When recently asked about a possible reunion, Tom made it sound all but inevitable while Mark simply said "I don't know." WHAT DOES IT ALL MEAN!?
Check out Mark's posts below.
While we eagerly await a Mark, Tom and Travis reboot, blink fans have something a little more concrete to look forward to: a new EP. Travis Barker recently teased the project, saying he hopes it'll be out by the end of summer. He also said their new song "Quarantine" was "gonna come out really, really soon" after originally revealing it was in the works a couple months ago.
"It'll be a blink favorite," he gushed about the track. "It'll be like all our fan favorites. It's incredible."
Photo: Getty Images