5 Pennsylvania Restaurants Make List Of Top 100 Restaurants In The U.S.
By Jason Hall
January 20, 2022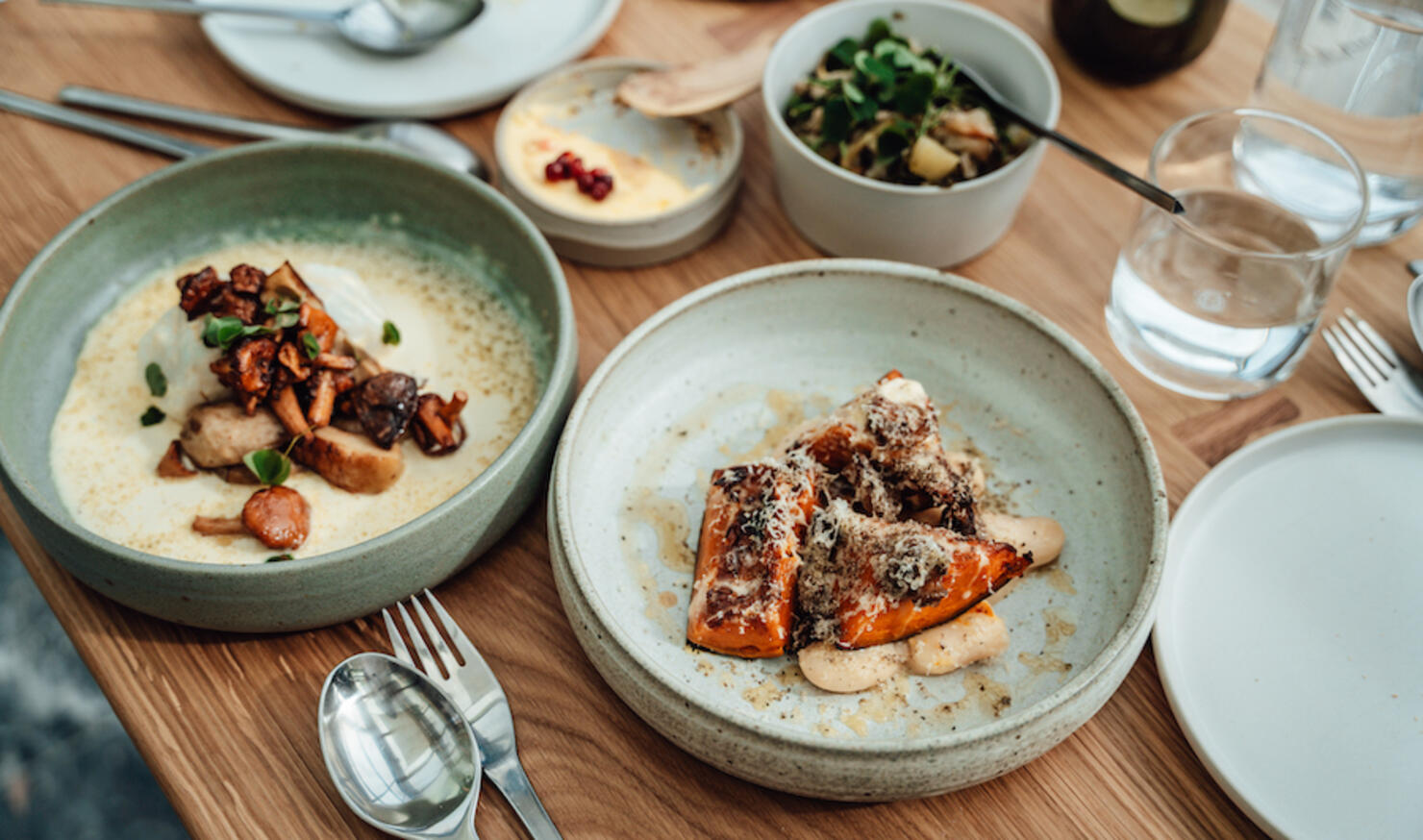 Five Pennsylvania restaurants are among the 100 best in the country for 2022.
Yelp released its annual list of the top 100 restaurants in the U.S. this week, which included The Bakeshop on 20th in Philadelphia; Pho 75 in Philadelphia; Gi-Jin in Pittsburgh; Frieda in Philadelphia and Kooma in King of Prussia.
The Bakeshop on 20th ranked No. 20 overall; Pho 75 ranked 29th; Gi-Jin ranked 48th; Frieda ranked 66th; and Kooma ranked 98th.
Yelp said it "reached out to Yelpers for their favorite dining spots" and ranked each restaurant "by total number of submissions, ratings, reviews, and geographic representation, among other factors."
Here's Yelp's full list of the top 100 restaurants in the U.S. for 2022:
Cocina Madrigal (Phoenix, Arizona)
Aracosia-McLean (McLean, Virginia)
Fermentation Farm (Costa Mesa, California)
Oriole (Chicago, Illinois)
Bird Bird Biscuit (Austin, Texas)
Jackrabbit Filly (Charleston, South Carolina)
Junkyard Bistro (Salmon, Idaho)
The Goodwich (Las Vegas, Nevada)
OSH Restaurant and Grill (Nashville, Tennessee)
The RIV (The Dalles, Oregon)
The Vox Kitchen (Fountain Valley, California)
Food + Drink (Reno, Nevada)
Santo Brúklin (New York, New York)
Skull's Rainbow Room (Nashville, Tennessee)
Altura Bistro (Anchorage, Alaska)
Cultured (Louisville, Kentucky)
Cafe Kacao (Oklahoma City, Oklahoma)
Machete (Greensboro, North Carolina)
Copine (Seattle, Washington)
The Bakeshop on 20th (Philadelphia, Pennsylvania)
Raku (New York, New York)
LoLa (Charleston, South Carolina)
WoodBarn BBQ (Queen Creek, Arizona)
ShabuRo (Palisades Park, New Jersey)
016 Restaurant & Sandwich Shop (Chicago, Illinois)
Ruthie's All-Day (Arlington, Virginia)
Brick 29 (Nampa, Idaho)
Down the Hatch Maui (Lahaina, Hawaii)
Pho 75 (Philadelphia, Pennsylvania)
Pizzeria Credo (Seattle, Washington)
The Wine Room Kitchen & Bar (Delray Beach, Florida)
Fia Restaurant (Atlanta, Georgia)
Sarma (Somerville, Massachusetts)
The Hall's Pizza Kitchen (Oklahoma City, Oklahoma)
Red Iguana (Salt Lake City, Utah)
L'Auberge Chez François (Great Falls, Virginia)
Whiskey Bird (Atlanta, Georgia)
Via Roma (Camp Springs, Maryland)
Bywater (Warren, Rhode Island)
Il Canale (Washington, D.C.)
The Sleepy Rooster (Chagrin Falls, Ohio)
Yunnan by Potomac Noodle House (Alexandria, Virginia)
Red Phone Booth-Atlanta (Atlanta, Georgia)
Noods Ramen Bar (Honolulu, Hawaii)
The Refectory Restaurant (Columbus, Ohio)
Dada (Delray Beach, Florida)
DH Lescombes Winery & Bistro (Las Cruces, New Mexico)
Gi-Jin (Pittsburgh, Pennsylvania)
Bywater Bakery (New Orleans, Louisiana)
Seylou (Washington, D.C.)
Brunch House Augusta (Augusta, Georgia)
FoxGardin Kitchen & Ale (Fortville, Indiana)
Caracasville (Nashville, TN)
Vann Restaurant (Spring Park, Minnesota)
Elvira's Cafe (Sevierville, Tennessee)
Sassafras (West Palm Beach, Florida)
Nomi (El Paso, Texas)
Lido Bottle Works (Newport Beach, California)
Bistro Bella Vita (Grand Rapids, Michigan)
Miyamoto Sushi (Portland, Oregon)
Bitter & Twisted Cocktail Parlour (Phoenix, Arizona)
Grey Ghost Detroit (Detroit, Michigan)
The Kitchen at 150 Sunset (El Paso, Texas)
Razza Pizza Artigianale (Jersey City, New Jersey)
Shunk Gulley Oyster Bar (Santa Rosa Beach, Florida)
Frieda (Philadelphia, Pennsylvania)
Fireside Pizza (Cincinnati, Ohio)
Yama Sushi & Izakaya (Portland, Oregon)
Covey Kitchen + Cocktails (Gainesville, Florida)
Fox & the Knife (Boston, Massachusetts)
Freshies Maui (Makawao, Hawaii)
The Cottage (Bothell, Washington)
CASK Southern Kitchen & Bar (Louisville, Kentucky)
The Alcove Restaurant & Lounge (Mount Vernon, Ohio)
CAPS Sports Grill (Phoenix, Arizona)
Prezza (Boston, Massachusetts)
The Red Dory (Tiverton, Rhode Island)
Raas (Lewes, Delaware)
Harvest Grill (Dobson, North Carolina)
Thai Sky Kitchen (Portland, Oregon)
Christos Greek Restaurant (Minneapolis, Minnesota)
Woodie Fisher Kitchen & Bar (Denver, Colorado)
East Village Bohemian Pizzeria (Tulsa, Oklahoma)
Bobby Hebert's Cajun Cannon (Metairie, Louisiana)
Silk Road (New Orleans, Louisiana)
Moonshadows (Malibu, California)
Wicked Brews, Bites & Spirits (Phoenix, Arizona)
Moani Waikiki (Honolulu, Hawaii)
Bully Barbeque (La Grange, Kentucky)
Red Lentil Vegetarian & Vegan Restaurant (Watertown, Massachusetts)
La Tertulia (Tulsa, Oklahoma)
JT's Pizza & Spirits (Grand Rapids, Michigan)
The Albert (Atlanta, Georgia)
Ristorante Paradiso (Kirkland, Washington)
Hondumex Taqueria (Philadelphia, Mississippi)
Greek Islands Restaurant (Omaha, Nebraska)
Departure (Portland, Oregon)
Kooma (King of Prussia, Pennsylvania)
Dolce & Chianti (Las Vegas, Nevada)
Naviya's Thai Brasserie (Minneapolis, Minnesota)