Demi Lovato Holds 'Funeral' For Their Pop Music, Teases New Rock Era
By Regina Park
January 22, 2022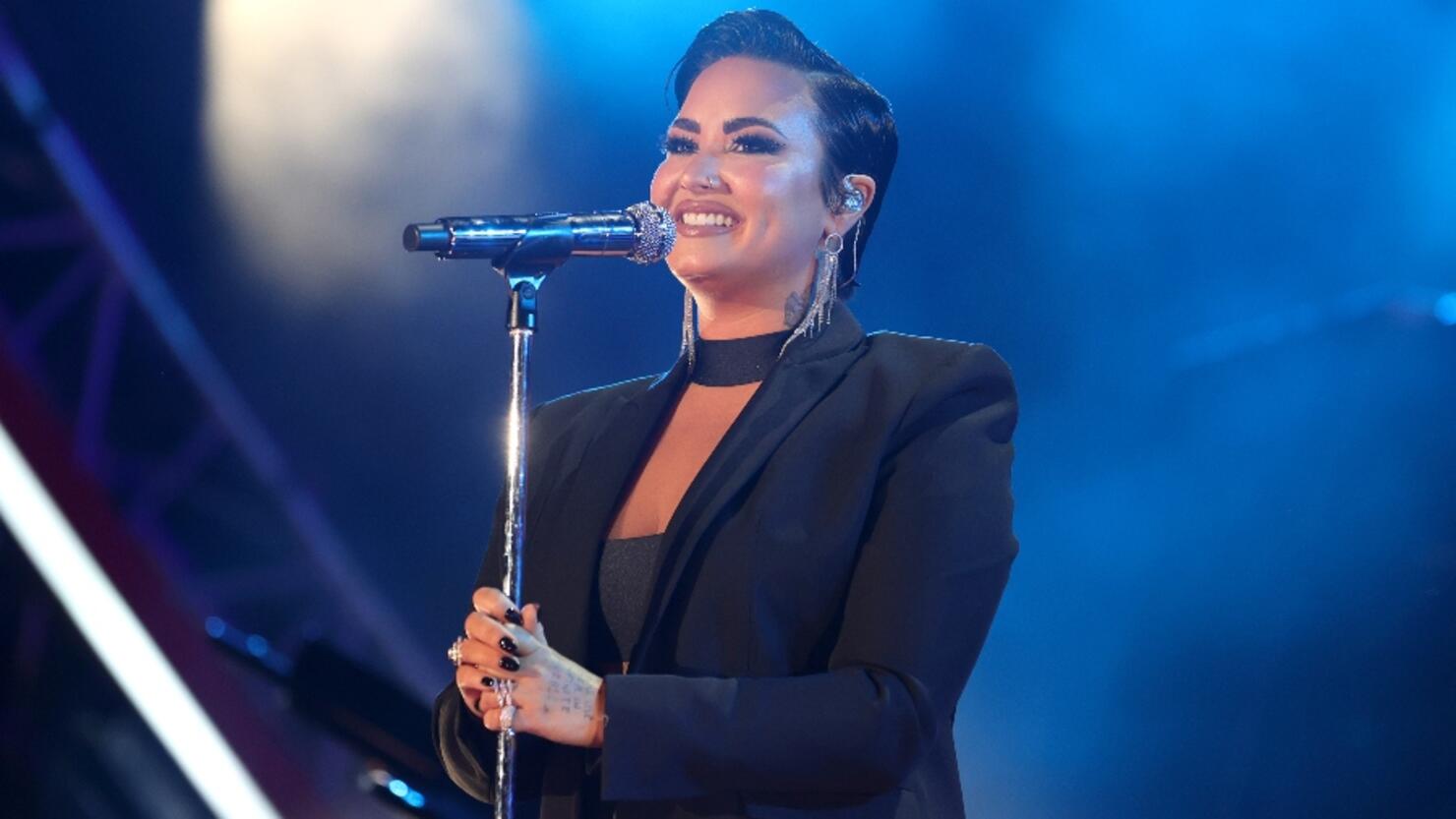 Demi Lovato is preparing to usher in their next era of music, but not without first saying good-bye to their current discography's genre.
On Friday (January 21), the 29-year-old entertainer posted to Instagram, jokingly letting fans know their pop hits' days were numbered.
Demi shared a photo posing with their middle fingers up, dressed in all black, alongside Island Records music executives and manager Scooter Braun, who also wore black for the occasion.

"A funeral for my pop music," the "I Love Me" singer captioned the flick.

On Instagram Story, the singer shared more details about the move, with a record executive letting Lovato know they can "put out whatever music you want, whenever you want to."
"Break the rules," the exec said, which was met with an excited shriek from Demi.
After the news, Demi posted two snippets from a new rock song with the lyrics: "Yeah you're pushing me to the edge/Prod me, lie to me, ungodly things have been sent/ Here are your tickets to the freak show baby/ sci-fi, watch the freak go crazy."
Demi hasn't revealed the name of the new track or when it'll be released but there's a separate collaboration with Winnetka Bowling League titled "FIIMY"(F –– It, I Miss You) that's dropping February 4.
Demi's latest album, Dancing With the Devil...The Art of Starting Over features a mostly pop sound and lyrics and peaked at No. 2 on the Billboard Top 200 Chart.
Lovato first embraced a rock sound in their debut and sophomore albums, Don't Forget and Here We Go Again, both of which were released under Disney's Hollywood Records.