Kanye West Is Now Allegedly Spreading Tasteless Rumors About Pete Davidson
By Kiyonna Anthony
January 28, 2022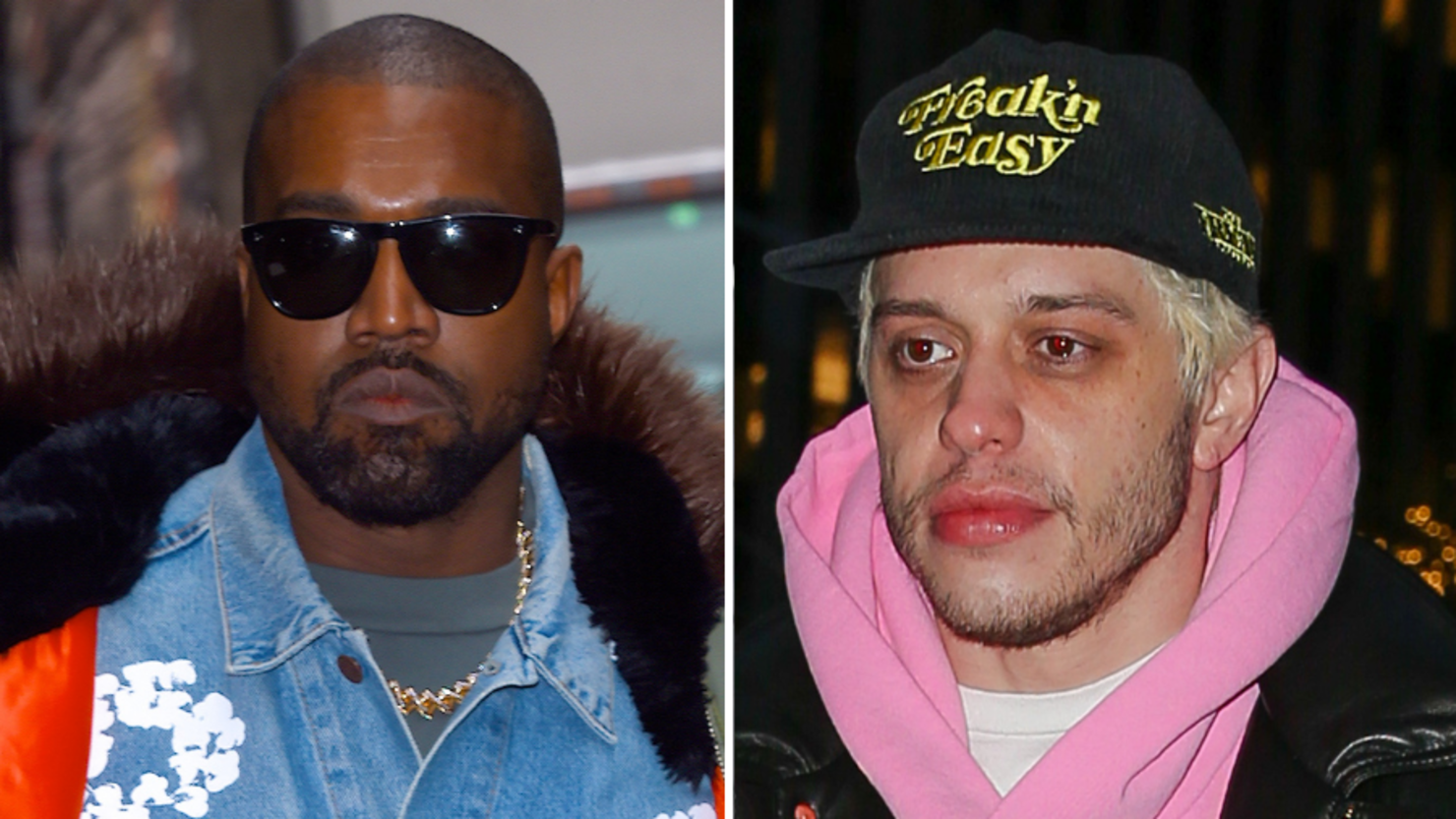 Kanye West is not happy about estranged wife Kim Kardashian's relationship with Pete Davidson. Less than a week after dropping a diss record about the Saturday Night Live star, now the DONDA rapper is reportedly spreading tasteless rumors about Pete. According to TMZ, Ye is allegedly telling friends that Pete is suffering with AIDS. Celebrity blogger DJ Akademiks revealed the news earlier this week:
"He's going crazy with himself. A ***** told me, this is real talk, Kanye has been telling anyone within an earshot of himself, he's trying to spread a rumor that Pete Davidson has AIDS. I'm telling you this is a fact. I've heard this from eight people. He's telling everybody! I'm telling you, this is a fact. Bruh, if you gotta spread a rumor that the ****** *****' your wife got AIDS, you burnt out, bro, wrap it up. It's over."
The salacious rumor reportedly caused a few awkward phone calls between Pete and mutual friends he has with Kanye -- who are confused and disturbed by the childish behavior. Although Kanye's team is denying the rumors, this wouldn't be the first time the Grammy Award winning rapper slammed the popular comedian. In his new track, entitled "My Life Was Never Eazy" featuring The Game, Kanye rapped:
"God saved me from the crash, just so I can beat Pete Davidson's ***."
Kim has yet to comment on the rumors about her new, but it hasn't stopped her from spending time with him, publicly. The two were recently spotted having Korean BBQ with Kim's sister Khloe Kardashian.
Only time will tell what comes of this love triangle.