Dolphins Owner Comments On Allegations In Brian Flores' Lawsuit
By Jason Hall
February 3, 2022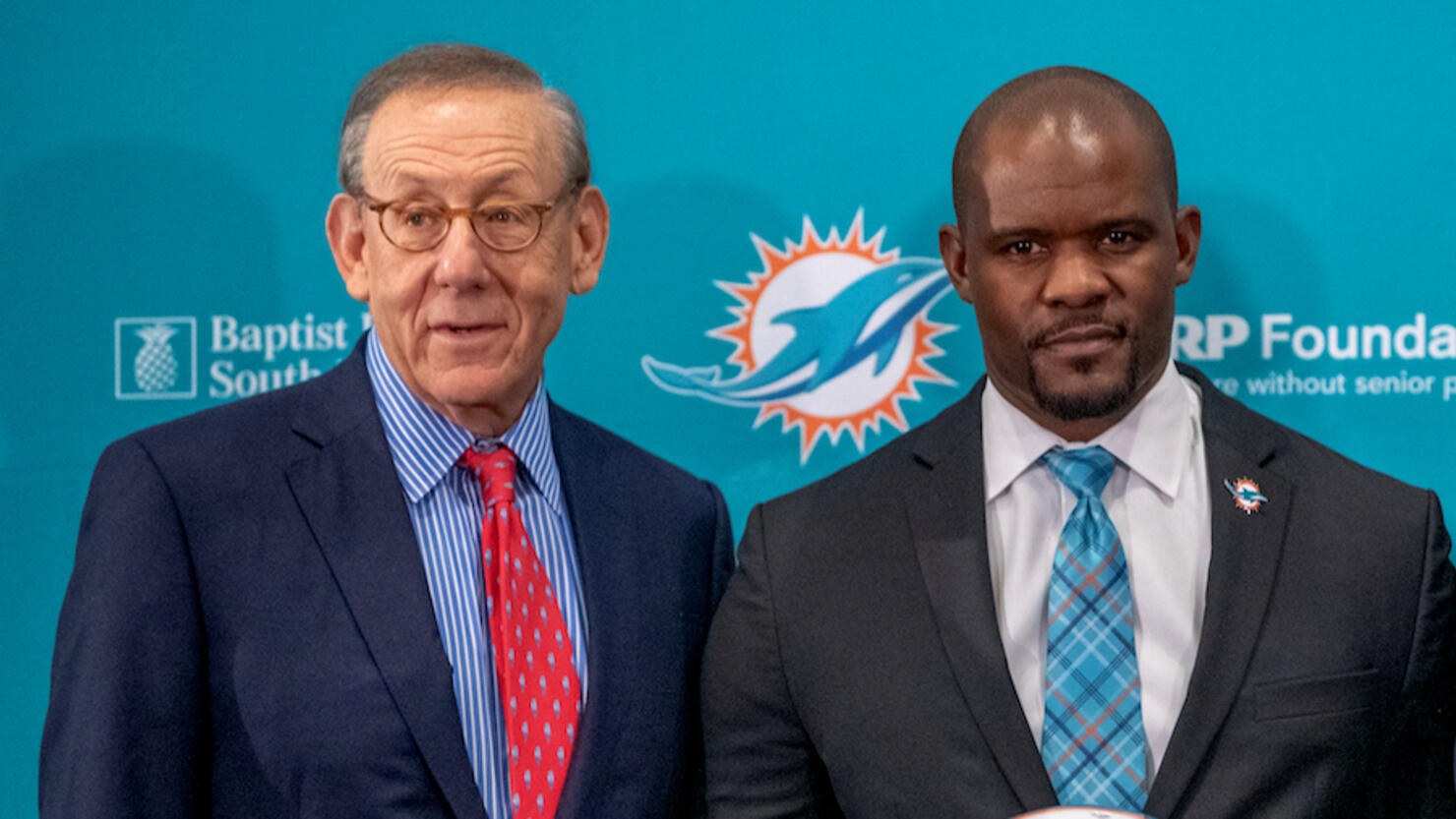 Miami Dolphins owner Stephen Ross denied allegations made by former head coach Brian Flores in a lawsuit filed earlier this week.
On Monday (February 1), Flores, who is Black, filed a lawsuit in Manhattan federal court against the NFL and three teams -- the Dolphins, New York Giants and Denver Broncos -- alleging racial discrimination during their hiring processes, as well as claiming that Ross offered him $100,000 to per loss during the 2019 season in an effort to "tank" for the highest possible draft pick.
Ross issued a statement obtained by ESPN late Wednesday (February 2) night in which he referred to the accusations as "false, malicious and defamatory" and said he intended to both his "personal integrity" and that of the Dolphins organization.
"With regards to the allegations being made by Brian Flores, I am a man of honor and integrity and cannot let them stand without responding," Ross said. "I take great personal exception to these malicious attacks, and the truth must be known. His allegations are false, malicious and defamatory. We understand there are media reports stating that the NFL intends to investigate his claims, and we will cooperate fully. I welcome that investigation and I am eager to defend my personal integrity, and the integrity and values of the entire Miami Dolphins organization, from these baseless, unfair and disparaging claims."
The NFL also released a statement after news of Flores' lawsuit claiming allegations made against the league were "without merit," however, a league source told ESPN's Chris Mortensen Wednesday morning that the comment specifically pertained to allegations of discrimination in hiring practices.
Flores appeared on the ESPN show Get Up on Wednesday -- as well as several other outlets -- and addressed his claim that Ross offered additional compensation to lose games.
"That was a conversation about not doing as much as we needed to do in order to win football games," he said. "Take a flight, go on vacation, I'll give you $100,000 per loss -- those were his exact words. I deal in truth, I tell the players this, as well. I'm gonna give you good news, bad news -- but it's going to be honest.
"To disrespect the game like that, trust was lost, and there were certainly some strained relationships, and ultimately, I think that was my demise in Miami."
In the lawsuit, Flores said he interviewed for the then-vacant Giants head coaching job and found out three days prior to his interview that the franchise had instead decided on Brian Daboll, a White former colleague with the New England Patriots, after receiving a congratulatory text from Patriots head coach Bill Belichick, who he worked under for 11 seasons.
The NFL implements the "Rooney Rule," which requires teams to interview minority coaching candidates for head coach, general manager and executive positions.
Flores' lawsuit accuses the Giants and Broncos of interviewing him solely to meet the "Rooney Rule" requirements while having already decided on White candidates -- with the Giants hiring Daboll and Denver hiring Nathaniel Hackett -- during the process.
Flores took over as Miami's head coach in 2019 after spending 11 seasons as an assistant with the Patriots, which included winning four Super Bowl championships (XXXIX, XLIX, LI and LIII).
The 40-year-old went 24-25 during three seasons with the Dolphins, but appeared to be gaining momentum.
Miami finished the 2021 season with a 9-8 record having won eight of his last nine games following a disappointing 1-7 start.
Pittsburgh Steelers head coach Mike Tomlin is currently the only active NFL Black head coach following the terminations of Flores by the Dolphins and David Culley by the Houston Texans this offseason.