Round 2: Kanye West Seemingly Throws Jabs At Pete Davidson In New Song
By Kiyonna Anthony
February 11, 2022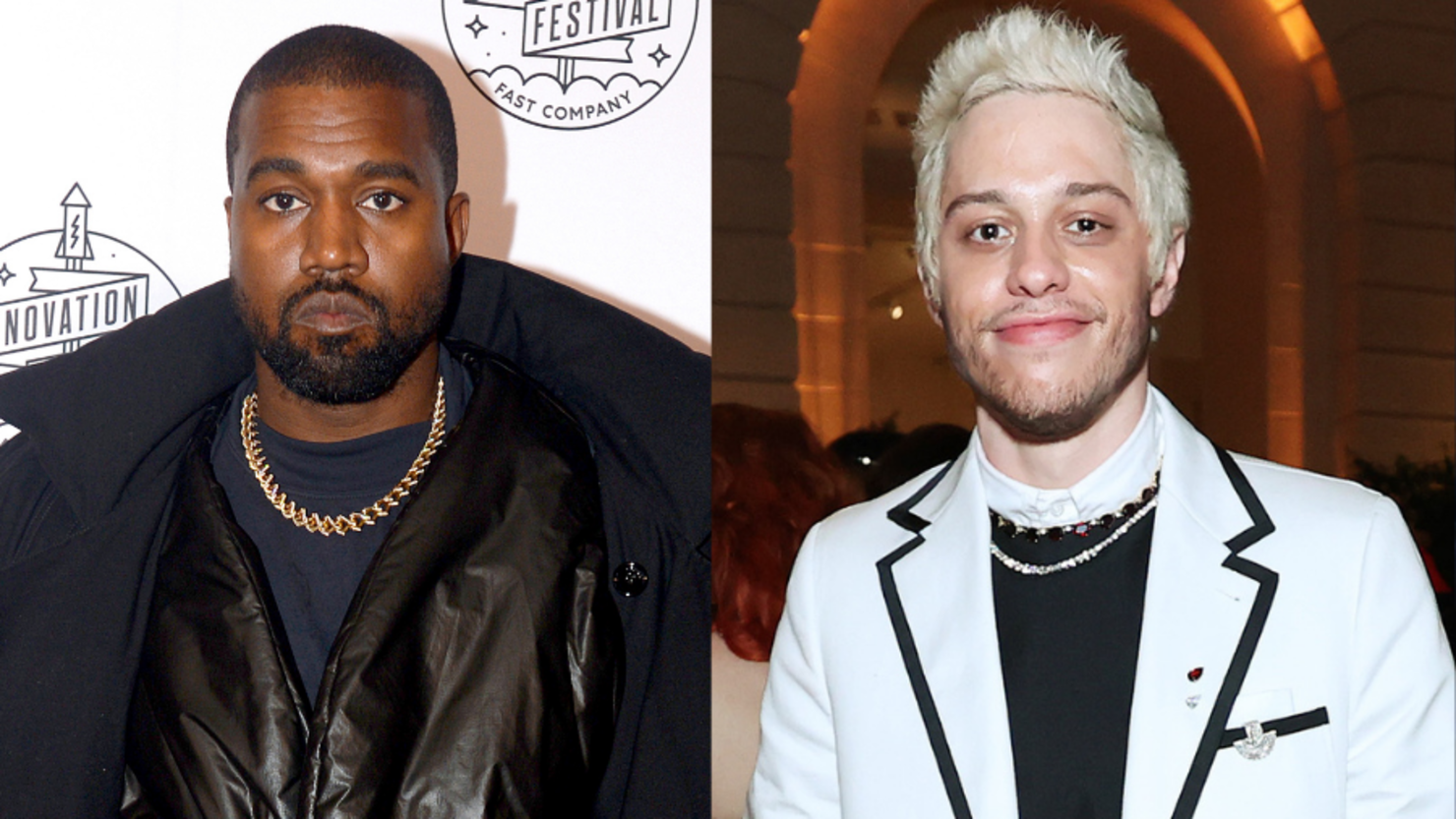 Kanye West isn't letting up when it comes to Pete Davidson.
After calling out the former Saturday Night Live star last month in his song "My Life Was Never Eazy" featuring The Game, Ye' seems to take yet another jab at the comedian on Fivio Foreign's new single, "City of Gods," with Alicia Keys. On the track, Kanye raps:
"This afternoon, a hundred goons pullin' up to SNL (What?) When I pull up, it's dead on arrival. And if I let 'em have my wife, n****s should thank me ... With this Balenciaga and Balenci' boots and a new blue Yankee."
The last time Kanye slammed Pete in a song, it was a lot less subtle. On Eazy, he rapped:
"God saved me from that crash, just so I can beat Pete Davidson's ***."
However, Pete appears consistently unbothered by the rapper's attempts to start beef. After the first diss, the King of Staten Island laughed things off. This time around, a source close to the star revealed:
"Pete is focusing on his relationship with Kim and making sure she feels supported, the rest is just noise."
Kanye's diss also comes after a week filled with Instagram rants, calling out everyone from his estranged wife and her entire family, to his documentary directors --- and even Billie Eilish. Ye slammed Billie for seemingly shading Travis Scott at her recent concert in Atlanta, in which she stopped the show to check on a disgruntled fan. Kanye posted:
"COME ON BILLIE WE LOVE YOU PLEASE APOLOGIZE TO TRAV AND TO THE FAMILIES OF THE PEOPLE WHO LOST THEIR LIVES NO ONE INTENDED THIS TO HAPPEN TRAV DIDN'T HAVE ANY IDEA OF WHAT WAS HAPPENING WHEN HE WAS ON STAGE AND WAS VERY HURT BY WHAT HAPPENED AND YES TRAV WILL BE WITH ME AT COACHELLA BUT NOW I NEED BILLIE TO APOLOGIZE BEFORE I PERFORM"
As for Kim, she's keeping her "chin up" in the midst of all the drama.
Check out Fivio Foreign's new single, "City of Gods" above.