Marc Anthony Trolls Alex Rodriguez Over Jennifer Lopez Split
By Emily Lee
February 13, 2022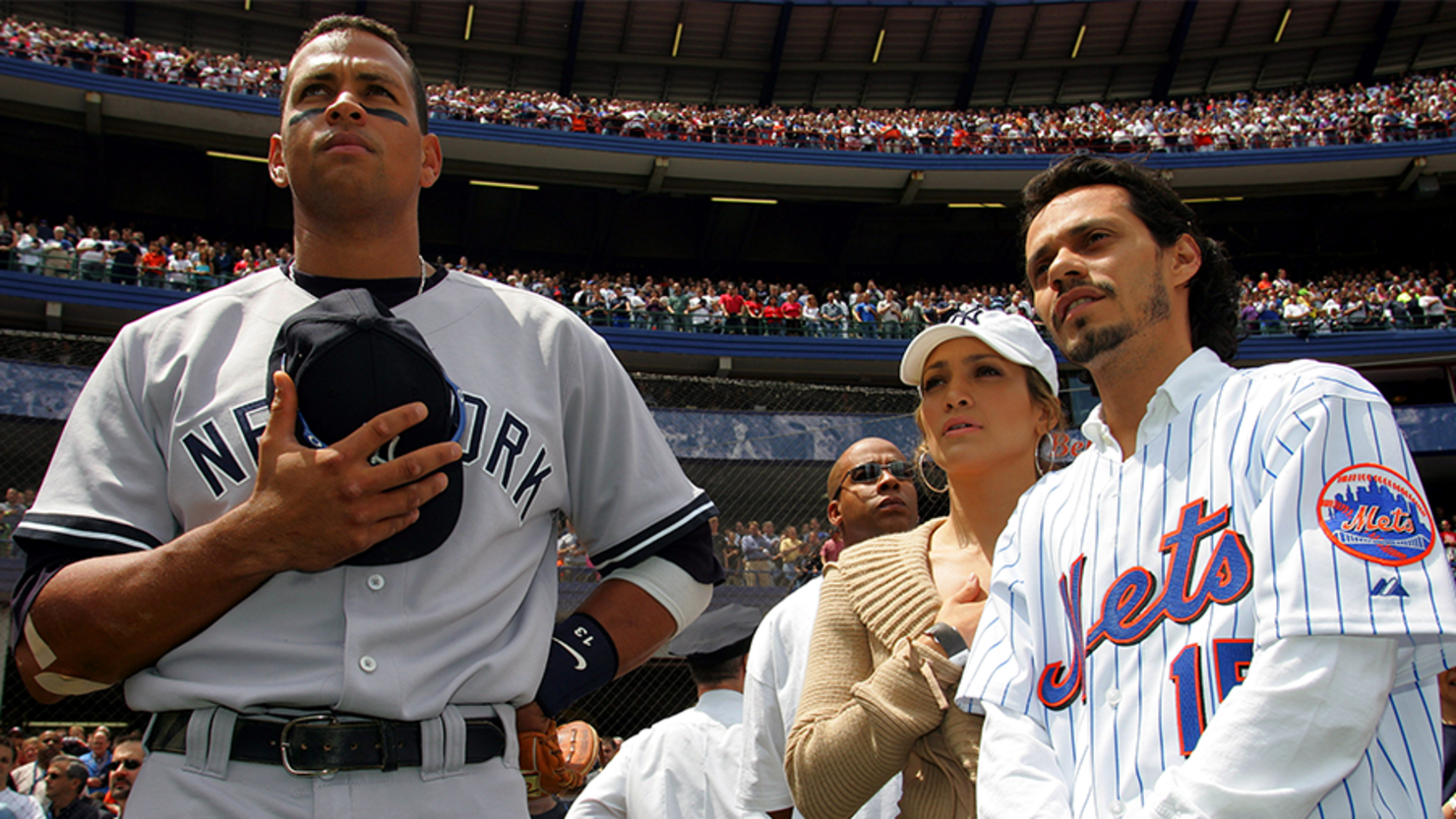 Earlier this week, OK! Magazine ran a story about Alex Rodriguez and Jennifer Lopez. Though the pair split last year, a source told the outlet Rodriguez believes Lopez may have second thoughts.
While their romantic relationship has ended, Lopez and Rodriguez are still hashing out the legal aspects of their split. The former couple had multiple joint business ventures.
"They're mainly going through their respective lawyers, but they've had some one-on-one talks, and Alex always makes a point to compliment Jen," the source told the outlet.
"Jen is civil to Alex, but she'd prefer to stick to business and sort out the financial stuff as soon as possible," the insider continued. "She doesn't want to be enemies, but she's not looking for a deep friendship, either."
"He believes Jen might start to miss what they had together, but she's ready to put him in her rearview mirror," the source added.
The outlet shared a quote from the article to their Instagram account, which caught the attention of Lopez's ex-husband Marc Anthony. Lopez and March Anthony share two children together, as well, and have remained close since their split. He didn't hold back his true feelings about the story, simply commenting with a series of laughing emojis.
Lopez, of course, has moved on with her former fiance Ben Affleck. The pair reunited shortly after she split from Rodriguez.
"I don't think anybody was more surprised than us," Lopez recently said of their reunion during an appearance on The Ellen DeGeneres Show. "No, you never could imagine something like that could happen. It's a beautiful thing."
During a recent chat with People, she gushed about her "sacred" love with Affleck. "I just feel very happy and lucky to be in a relationship that's happy and loving, and I want to do everything I can to protect that and keep it safe. It deserves that, it really does," Lopez said of her reunion with her former fiance. "We hold it sacred."
She also sat down with Rolling Stone, where she divulged she believes she and Affleck are in it for the long haul. Though they called it off once before, Lopez doesn't see that happening again. "I don't think we would have got back together if we thought that was where it was headed," she said. "We feel like what we found again is so much more important, and how we protect that and how we live our lives — what to share, what not to share — is the balance that we have now, the benefit of experience and the wisdom that we gained over the years."