Travis Barker Shares Fierce Photo Of Himself And His 'Twin'
By Katrina Nattress
February 20, 2022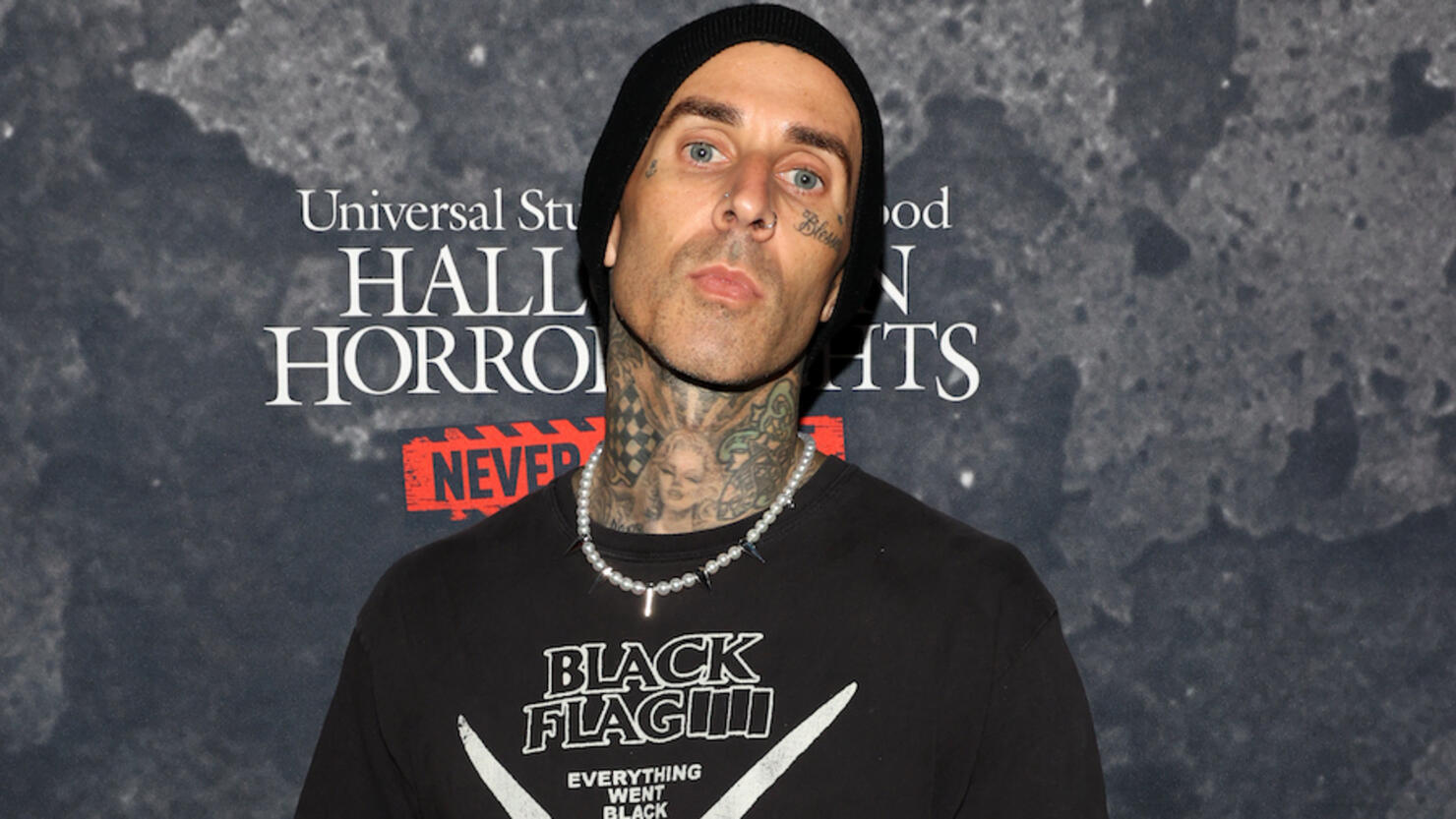 Photo: Getty Images North America
Did you know Travis Barker had a twin!? Over the weekend, the blink-182 drummer revealed the revelation in an Instagram post. Okay, so, it's actually a Doberman Pinscher, but the resemblance still is uncanny, isn't it?
In the photo, Barker stands in a pose while the dog sits fiercely as he tugs at the leash. The post has a simple caption: "Look at my twin."
Though it's not clear if this fierce four-legged friend is the newest addition to the Barker family, he has shown his love for animals in many ways — most notably by going vegan more than a decade ago — and is definitely a dog lover.
See Barker's post below.
Speaking of family, Barker is currently planning a wedding with his fiancée Kourtney Kardashian. The couple got engaged in October during a romantic trip to Montecito, California. Before he popped the question, Barker shared plenty of hints indicating he wanted to spend the rest of his life with the reality star and credited her for gaining the courage to fly again after surviving a plane crash in 2008 that killed four people and left him with third-degree burns on 65% of his body.
"It's still something very new to me, but having something that gives me the strength and hope to be able to overcome things that were so traumatic in my life, it just says a ton," he said. "She's definitely that for me. I'm invincible when I'm with her. It's like I never dreamed, I never even considered flying again."