Megan Thee Stallion Sets The Record Straight About Tory Lanez Shooting
By Tony M. Centeno
February 23, 2022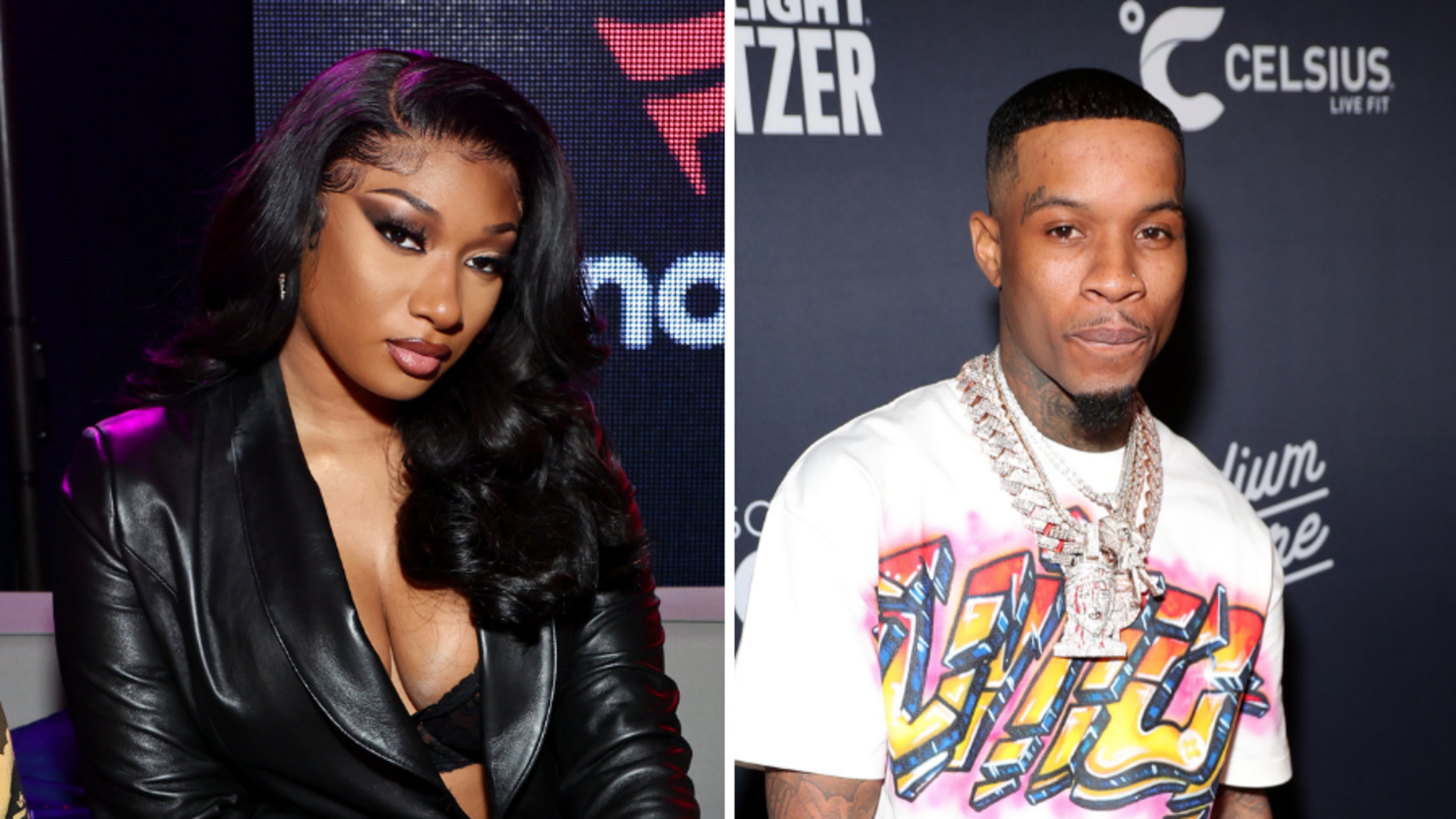 Megan Thee Stallion's got time today. The Houston rapper is understandably tired of rehashing the night when she was shot in the foot outside of a party in Hollywood Hills back in 2020. Now, after a recent report about a court hearing regarding the case spread online, Meg is out to set the record straight.
On Wednesday, February 23, Meg uploaded a photo of a screenshot of what looks to be a text conversation between her and Tory Lanez. The only messages we can see are from Lanez, who appears to apologize for what happened in the car that night. He didn't specify exactly what he's sorry for, but he did attribute it to being "too drunk" and said that he felt "horrible." The conversation is timed at 8:59 p.m. and dated July 12, 2020, which is the same night she was shot.
"Lie yo way out of this … if you aint do s**t what you was apologizing for?" Meg wrote in the now-deleted post. "THE LAWYERS GOT YO PHNE RECORDS AND MINE. ALL YOUR TXT. THEY GOT YOU RECORDED ON THE JAIL PHONE TALKING TO KELSEY APOLOGIZING BEGGING US NOT TO TALK"
Meanwhile, Lanez offered his own defense to explain the text she posted. "Good D*ick had me f***ing 2 best friends .... and I got caught 🤷🏾‍♂️ ... that's what I apologized 4 . ... it's sick how u Spun it tho," Tory tweeted.
The outburst came shortly after blogger DJ Akademiks tweeted a report about a court hearing regarding Meg and Tory's case that was supposed to happen today. He tweeted that the DNA found on the gun reportedly did not match Lanez.
"What's even more f****d up is this s**t is all public record and nobody even cares to read," Meg wrote in an Instagram Story post. "Only thing that happened in court today was it got pushed back to April 5th but y'all will get a lie trending. Imagine how I feel…reliving this shit every day publicly. It hurts. I'm so tired."
Akademiks clarified his report and mentioned that the document he was referring to was a part of discovery. However, reporter Nancy Dillon from Rolling Stone asserts that DNA was not even mentioned at the hearing. She later clarified what was actually said in court per a transcript.
The Canadian rapper and Ak aren't the only people Meg has sounded off on lately. She also put former MLB player Carl Crawford, who's the CEO of her former label 1501 Certified Entertainment, on full blast on Tuesday, February 22, over her ongoing legal battle.