Nicki Minaj Says She's In Talks For The "Biggest Acting Role" Of Her Life
By Tony M. Centeno
March 9, 2022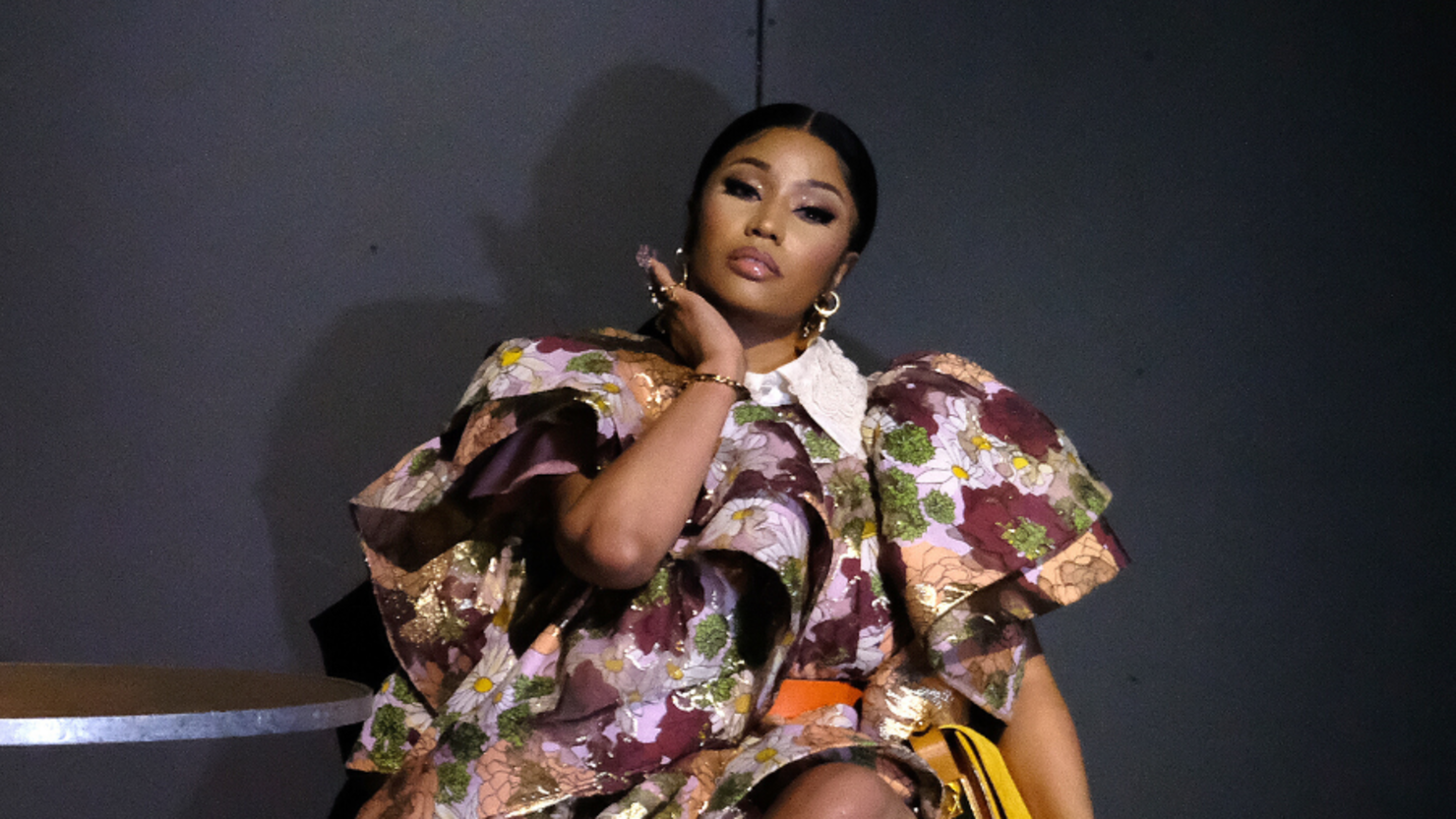 Over the years, Nicki Minaj has flourished into more than just a rap artist. The revered MC and actress has always lit up every screen she's popped up on from her extravagant music videos to the big screen. Now the "Do We Have A Problem?" rapper is preparing for her biggest role yet.
On Wednesday, March 9, Minaj sat down with Joe Budden for an exclusive conversation on Joe Budden TV. During their lengthy interview, the Harajuku Barbie opens up to Budden about everything she's got going on from her new plans for Queen Radio to her newfound motherhood. At one point, Minaj discusses her upcoming business ventures including the launch of her management company and her next film role. The rapper has held several major movies roles before, but Nicki says this will be the "biggest acting role" she's ever had.
"Yes, I am working on working with a director right now regarding a movie," Minaj told Budden. "I can't wait to tell everybody about that. I'm really excited about that. It's a bigger role than I've ever taken on. It's a more in-depth role than I've ever taken on. I mean, it's time right? I can't just keep doing those surface roles."
Nicki Minaj speaks on her future endeavors, revealing she's working on her own management company, record label which she already has a few artists for, and preparing for her biggest acting role yet. pic.twitter.com/yzaSvCPCg0

— Rap Alert (@rapalert6) March 9, 2022
Nicki Minaj has a few major acting roles under her belt. The Trinidad and Tobago native landed her first speaking role in Ice Age: Continental Drift, which debuted in 2012. From there, Minaj took on other high-profile roles in The Other Woman (2014) with Cameron Diaz and Leslie Mann and Barbershop: The Next Cut (2016) with Ice Cube. Her last role was in The Angry Birds Movie 2, which premiered in 2019. There's no other information regarding the film available, but, as Nicki said, she'll be more than excited to reveal more details when she can.
Watch the full interview between Joe Budden and Nicki Minaj below.