Elusive And Highly-Venomous Texas Coral Snake Spotted On Hiking Trail
By Dani Medina
March 10, 2022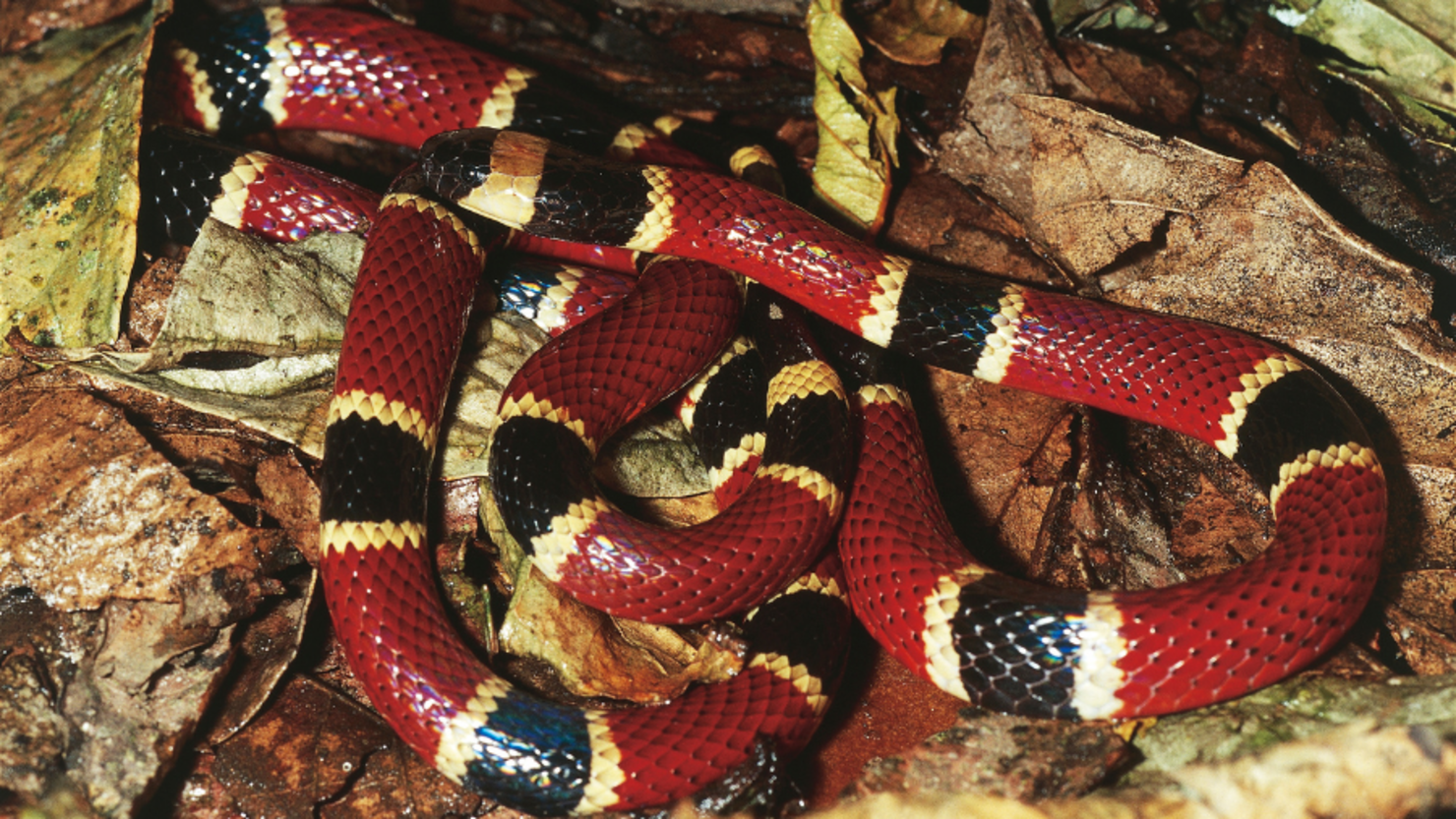 Have you heard of the ominous rhyme: "Red touching black, safe for Jack. Red touching yellow, kill a fellow"?
That's a popular saying used to identify a coral snake, since its patterned with red, yellow and black bands, similar to the kingsnake, which isn't poisonous at all. Texas coral snakes have "the second most toxic venom of any snake in the world," following the black mamba, according to Texas Hill Country.
A KSAT employee and his wife kept that saying in mind when they spotted the "rarely seen" Texas coral snake on a hiking trail over the weekend, KSAT reported. They found the elusive snake on the West Loop Trail at Lost Maples State Park in Vanderpool, near San Antonio.
After the couple posted the photo on social media, wildlife enthusiasts were surprised someone actually saw one! Jessica Alderson, urban biologist for Texas Parks and Wildlife, told KSAT the Texas coral snake is shy and docile and prefers to retreat or escape when they're encountered.
The Texas coral snake is one of four venomous snakes found in the Lone Star State. The others include the rattlesnake, cottonmouth and copperhead. KSAT and Texas Parks and Wildlife warn that spring is the time of year where snakes are typically more active as they start to mate. Texas Parks and Wildlife provided the following tips to KSAT to help you stay safe around snakes:
Keep the lawn around your home trimmed low
Remove any brush, wood, rock or debris piles from around your home. These make great hiding places for snakes and their prey
Remove food sources that attract rodents, such as bird feeders and pet food
Always wear shoes while outside and never put your hands in places where you cannot see them
Wear gloves when working in the garden and be cautious as you clean up debris, lift rocks, pull weeds or root around areas that snakes could hide in