Weezer Kicks Off 'SZNZ' EPs With 'Spring' Song 'A Little Bit Of Love'
By Taylor Fields
March 16, 2022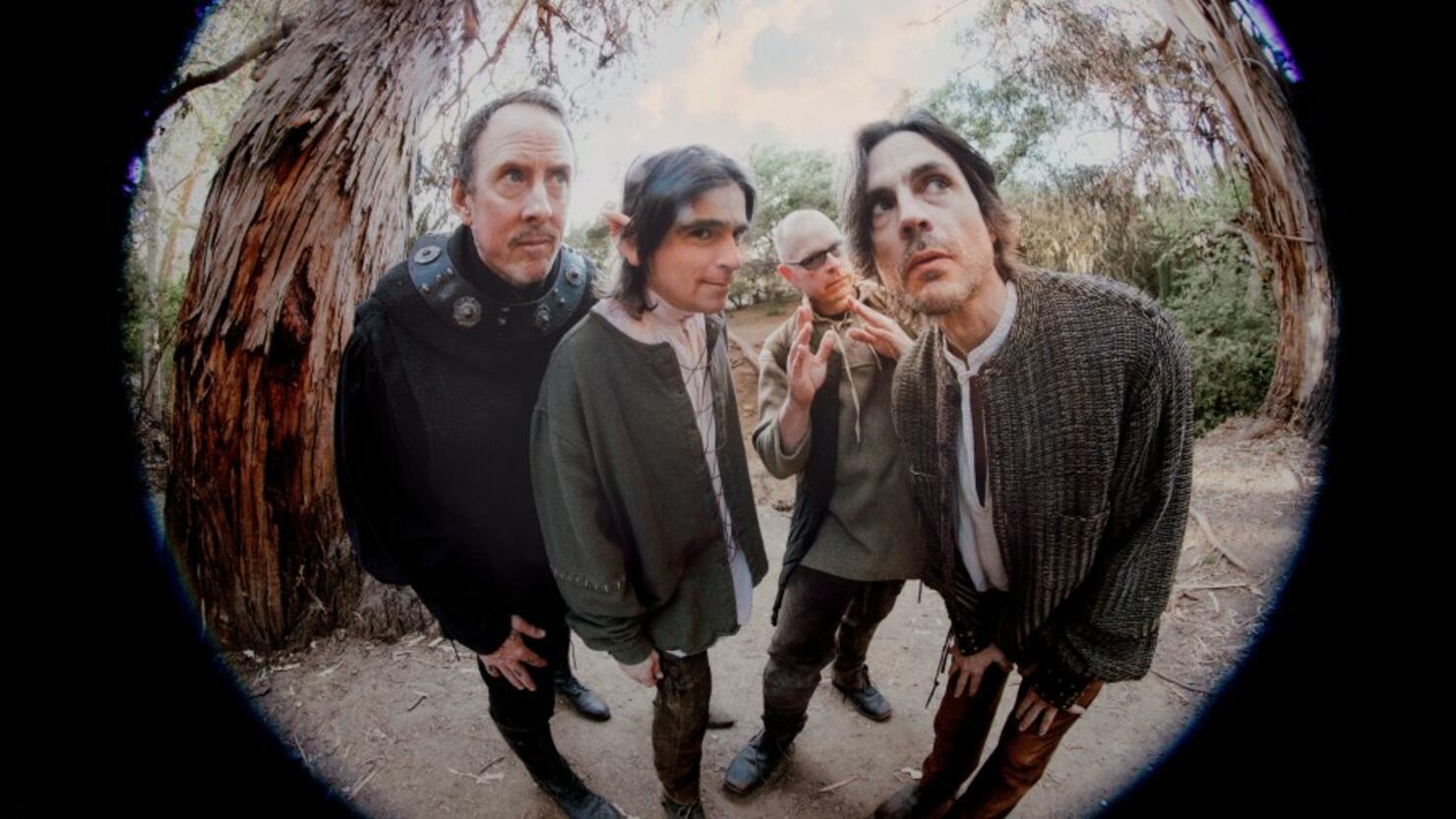 Spring is almost here and so is another Weezer EP. The band recently announced that they have four new EPs on the way this year, and the first one, Spring, will be here on Spring Equinox (March 20th). The first taste of that EP, their new song "A Little Bit of Love" has officially arrived.
"A Little Bit of Love" perfectly reflects the Spring season as the band's Rivers Cuomo sings, "Now the winter frost is gone/ Now is our chance to live the life we want." He picks back up in the chorus singing, "A little bit, a little bit of love/ Goes a pretty long way/ Everybody, everybody's lost/ And that's ok Some show it/ Some hide it But there's a battle/ We're all fighting/ So if you're looking for the words to say, A little bit of love goes a pretty long way."
The SZNZs EPs follow Weezer's 2021 album Van Weezer, and each one will be released on the first day on every season - Summer on June 20th, Autumn on September 22nd and Winter on December 21st.
In a statement on social media, the band explained of their forthcoming new batch of EPs, "This year we're releasing four EPs each inspired by magic, Pagan myths, religious rituals, Vivaldi's The Four Seasons, Shakespeare and more (so much more). Each one will take you on an enchanting journey. The first of the four EPs, SZNZ: Spring is coming out on the Spring Equinox, March 20th. Your first taste of Spring will come on Wednesday, March 16th when our new single 'A Little Bit of Love' blooms. Lots more coming soon, so mark your sundial for the coming solstices and equinoxes."
SZNZ: Spring Track Listing
1. Opening Night
2. Angels On Vacation
3. A Little Bit Of Love
4. The Garden Of Eden
5. The Sound Of Drums
6. All This Love
7. Wild At Heart
8. Across The Meadow**
**only available on the vinyl release