Antonio Brown Mistook Random Bald Man On South Beach For Pitbull
By Jason Hall
March 28, 2022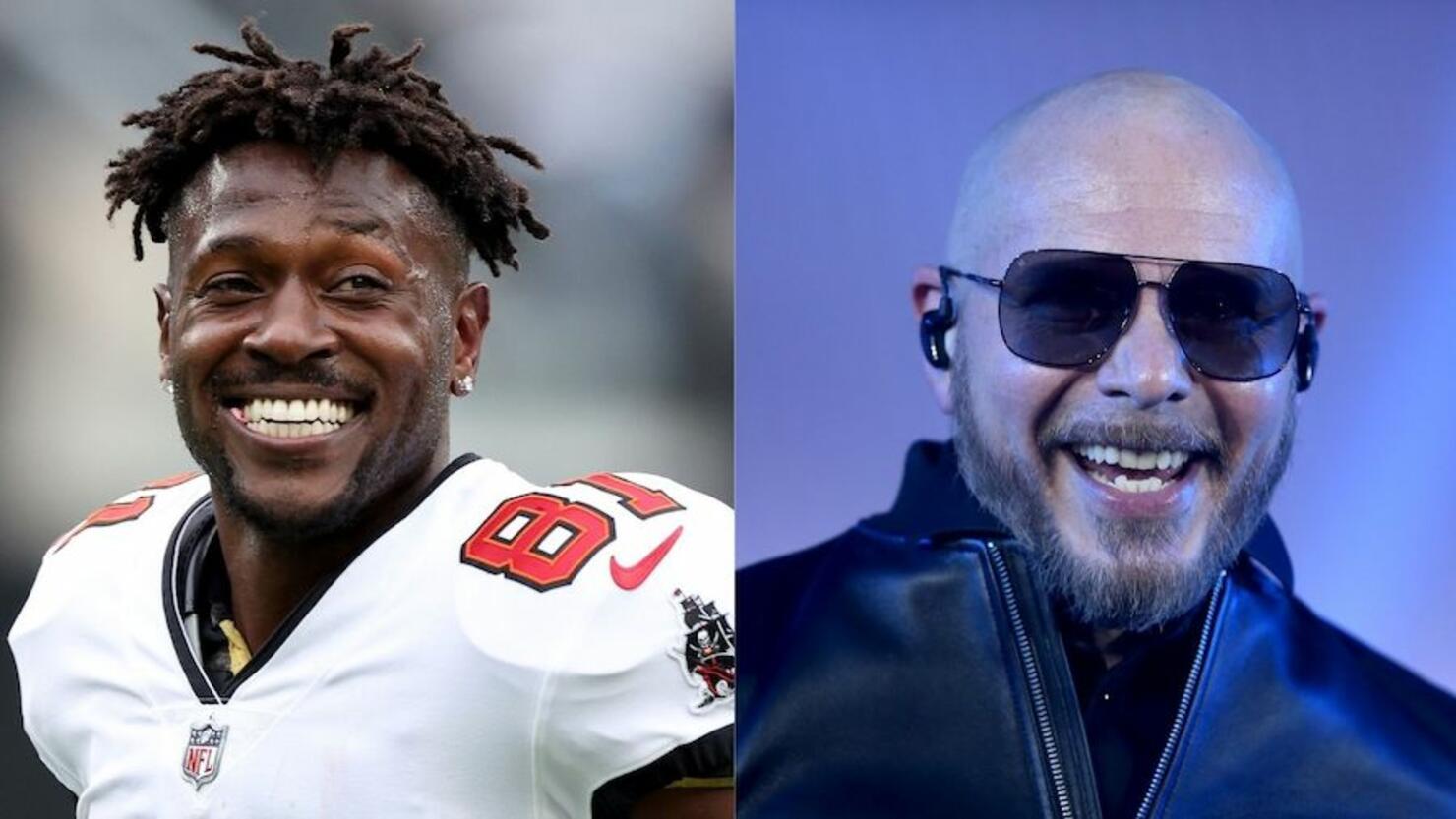 Antonio Brown was among several people in South Beach fooled by a YouTube prankster who posed as Pitbull.
Miami-based social media user 'Lefty' shared a video of himself entitled "Fake Pitbull Prank on Antonio Brown" last week, which showed him walking around with a fake entourage and tricking strangers into believing he was the Cuban rapper during Spring Break.
During the video -- as well as a TikTok specifically showing the interaction -- Lefty walks the streets of South Beach and runs into the former Pro Bowl wide receiver.
"Some people really believed I was Pitbull including Antonio Brown," Lefty narrates as he's shown approaching Brown, a native of Miami.

"I f*** with your music It's good to see you. You got my respect," Brown tells Lefty, thinking he's Pitbull.
A clip of the interaction was shared by the NFL Memes Twitter account, which got 4.2 million views, significantly more than the 10,259 on Lefty's YouTube video.
Baltimore Ravens quarterback Lamar Jackson quote-tweeted the post with, "that boy bullpit," in response to the imposter Pitbull posing alongside Brown.
Brown was released by the Tampa Bay Buccaneers after suddenly running off the field during the third quarter of the Buccaneers' game against the New York Jets in January.
On January 5, Brown shared an MRI from two days prior that revealed broken bone fragments, a ligament torn from the bone and cartilage loss as part of his first statement in response to a strange incident.
Brown denied quitting on the Buccaneers after the incident, instead accusing head coach Bruce Arians of cutting him for not playing through injuries.
"I didn't quit. I was cut. I didn't walk away from my brothers. I was thrown out," Brown's statement read via ESPN's Adam Schefter.