Meek Mill, Boosie Badazz Show Support For YNW Melly Before Murder Trial
By Tony M. Centeno
April 4, 2022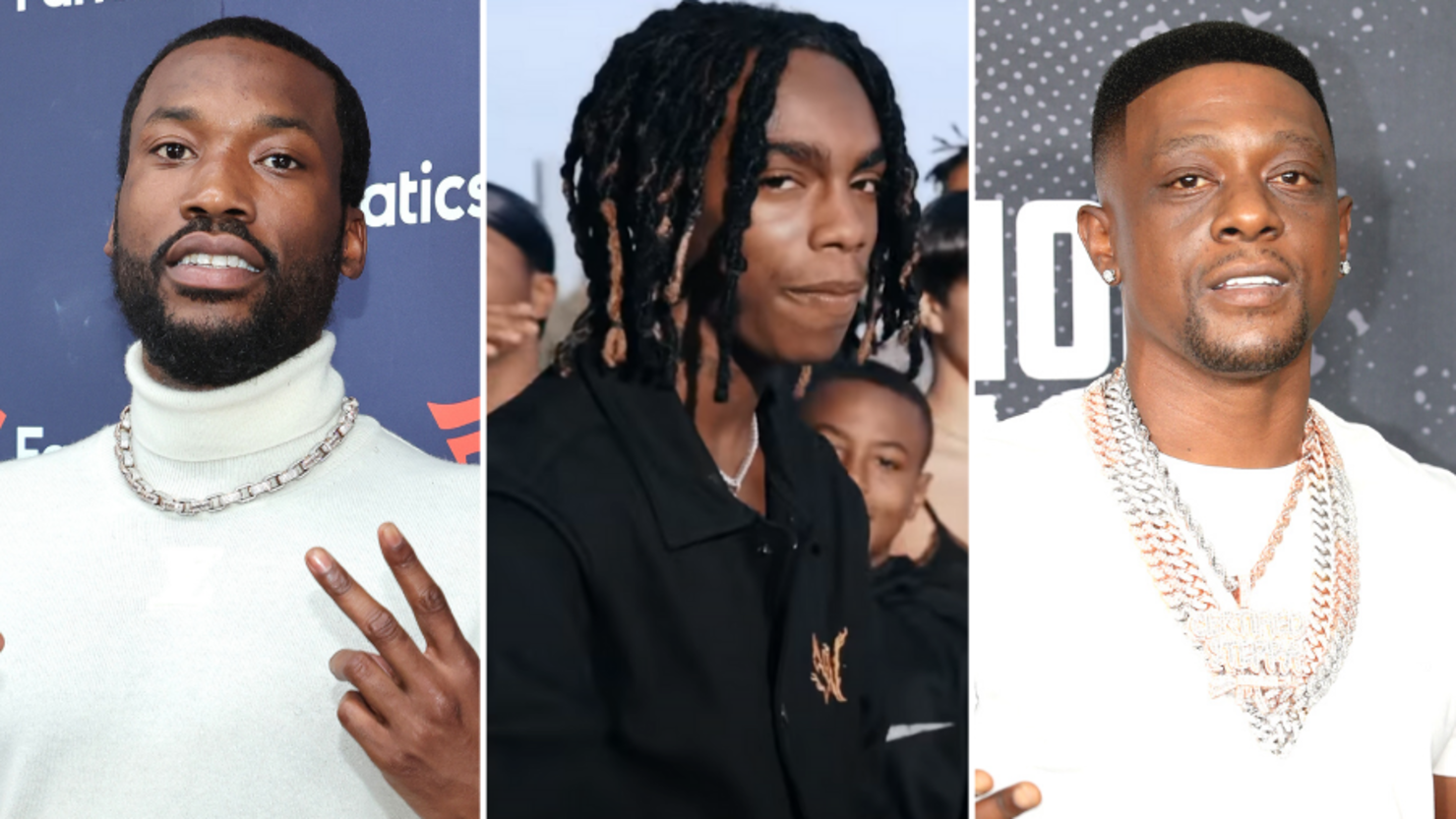 Photo: Getty Images/YouTube
Florida rapper YNW Melly is preparing to have his day in court for his upcoming murder trial. Before the proceedings were scheduled to begin, rappers Meek Mill and Boosie Badazz decided to give the young artist words of encouragement.
On Sunday night, April 3, Meek Mill took to Twitter to share his thoughts on the "Mixed Personalities" rapper's upcoming trial. The Dreamchaser founder, who knows how it feels to be in the defendant's seat, called for Melly's freedom and rallied his followers to pay attention to how the trial plays out.

"Free lil melly he innocent ….let's watch the facts of his case so he don't get railroaded! It's in florid[a] it may be on tv," Meek tweeted.
Another artist who can relate to Melly's case is Boosie Badazz. The Baton Rouge, La. native, who served four years in prison after he was indicated on first-degree charges in 2010, also expressed his support for the "Murder On My Mind" rapper.

"IM n PRAYERS for @YNWMelly Tonight ‼️" Boosie tweeted. "I WaS N THE AIRPORT N HE PAID FOR MY FOOD N MAGAZINES N REALLY SHOWED ME LOVE N RESPECT "hell na OG u ain't payin for s**t 😂‼️ I'm about to call the prayer warriors for you bro 🙏🏽🙏🏽🙏🏽"

YNW Melly has been waiting for the first phase of his murder trial for months. The 22-year-old rapper is facing two murder charges for the deaths of his former crew members, Christopher "YNW Juvy" Thomas Jr. and Anthony "YNW Sakchaser" Williams. Authorities believe Melly and his other crew member Cortlen "YNW Bortlen" Henry drove the victims to a deserted area where Melly shot and killed them back in 2018. Melly and Henry is also accused of driving their bodies to a local hospital and falsely claimed that they were involved in a drive-by shooting. Henry was also charged with the murders and acting as an accessory after their deaths.

Melly's court date was scheduled to occur on April 4. However, according to Complex, his trial was delayed. There's currently no date set for his trial.