Latest On Rob Gronkowski's Status For 2022 NFL Season
By Jason Hall
April 6, 2022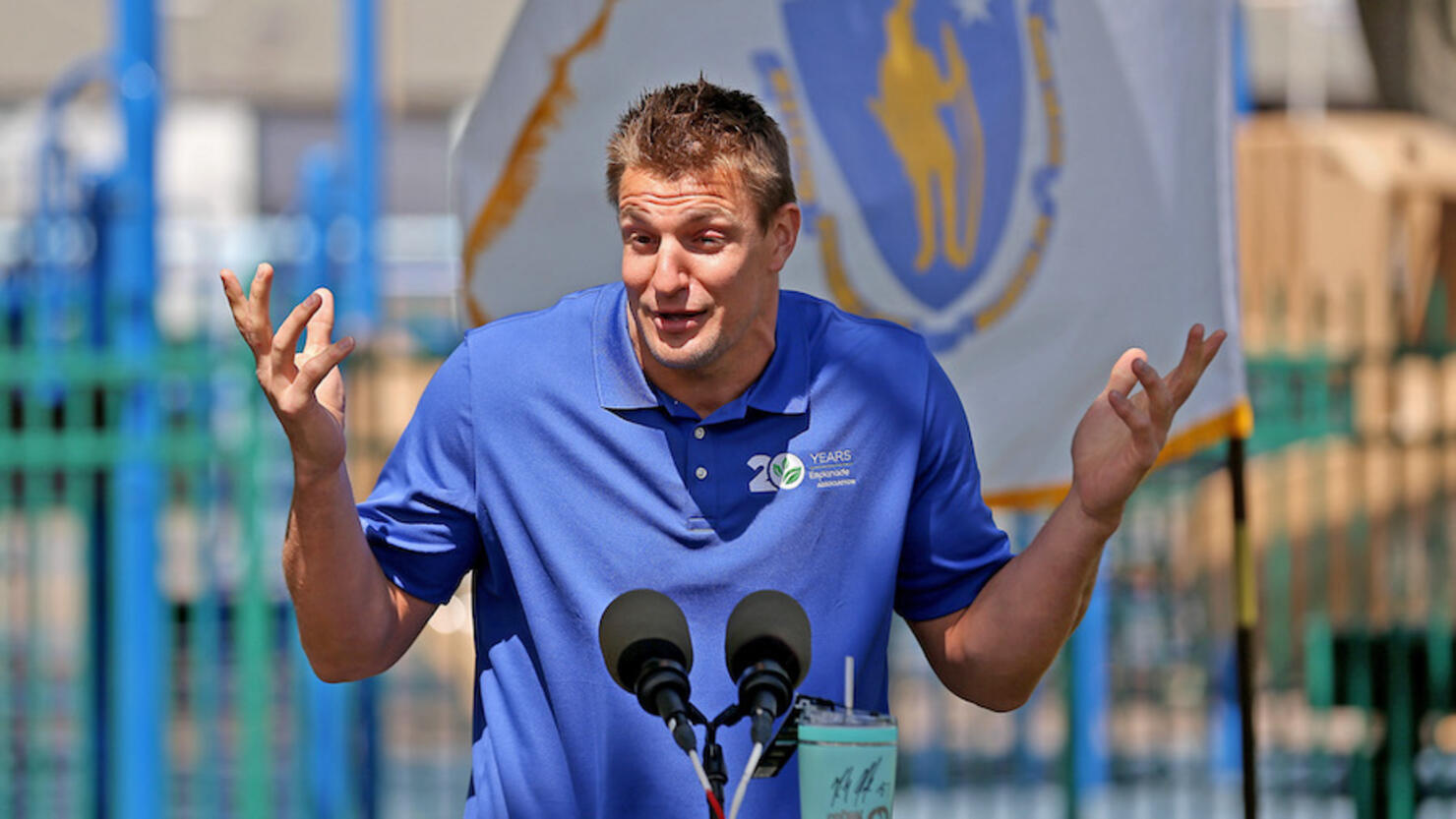 Tom Brady will return for his 23rd NFL season, but one of his favorite targets has yet to confirm his own status.
Free agent tight end Rob Gronkowski said he's still undecided on whether to return for his 12th NFL season.
"Right now, I'm not ready to get back out on that field," Gronkowski told TMZ Sports on Tuesday (April 5). "I'm not ready to commit to the game of football right now."
Gronkowski, 32, had previously retired in 2019 following his last Super Bowl victory as a member of the New England Patriots, before coming out of retirement the following offseason and rejoining Brady -- his teammate for his entire career -- after being traded to the Tampa Bay Buccaneers days later.
In February, Gronkowski said he'd retire if pressured to decide on his NFL future immediately at the time.
"If they're like, 'Rob, you've got to decide right now, right this second if you're playing next year,' I would say 'no' right now, it's two days after the season. I would be like, 'No, I'm not playing,'"" Gronkowski said during an appearance on TMZ Sports on January 25. "It's way too soon, but like, you've got to give it some time, you've got to rest. I would say to see how everything goes, how everything plays out, how I feel. I just want to heal completely, see where my thoughts are from there, then.
"I would say, really, you really start thinking of what you're really going to do in about three, four, five weeks from now, especially in my situation."
That statement came before Tom Brady officially announced his retirement and eventual unretirement weeks later.
Gronkowski did, however, also express interest in playing with Cincinnati Bengals quarterback Joe Burrow ahead of Super Bowl LVI.
Gronkowski participated in a Q-and-A session for Autograph NFTs -- a company co-founded by Brady -- last Tuesday (February 8) and was asked if there were any other quarterbacks who could sway his decision to return for his 12th NFL season.
"I kinda like this young buck quarterback. He's in the Super Bowl now: It's Joe Burrow, man," Gronkowski said Tuesday, as transcribed by MassLive.com's Chris Mason. "I watched him in college. I just love the way he presents himself out on the football field. In the pocket he's just so calm and he just slings it out on the field.
"I just love his swag, too. If I had to pick a quarterback it'd be the young buck Joe Burrow. He's killing it right now in the game."
Gronkowski is currently a free agent and can sign with any team of his choosing should he decide to continue his legendary NFL career.
The four-time Super Bowl champion currently ranks third all-time among NFL tight ends in career touchdown receptions (92), fifth in receiving yards (9,286) and 10th in receptions (621).