DJ Khaled Accepts Star On Hollywood Walk Of Fame With JAY-Z, Diddy, Fat Joe
By Tony M. Centeno
April 11, 2022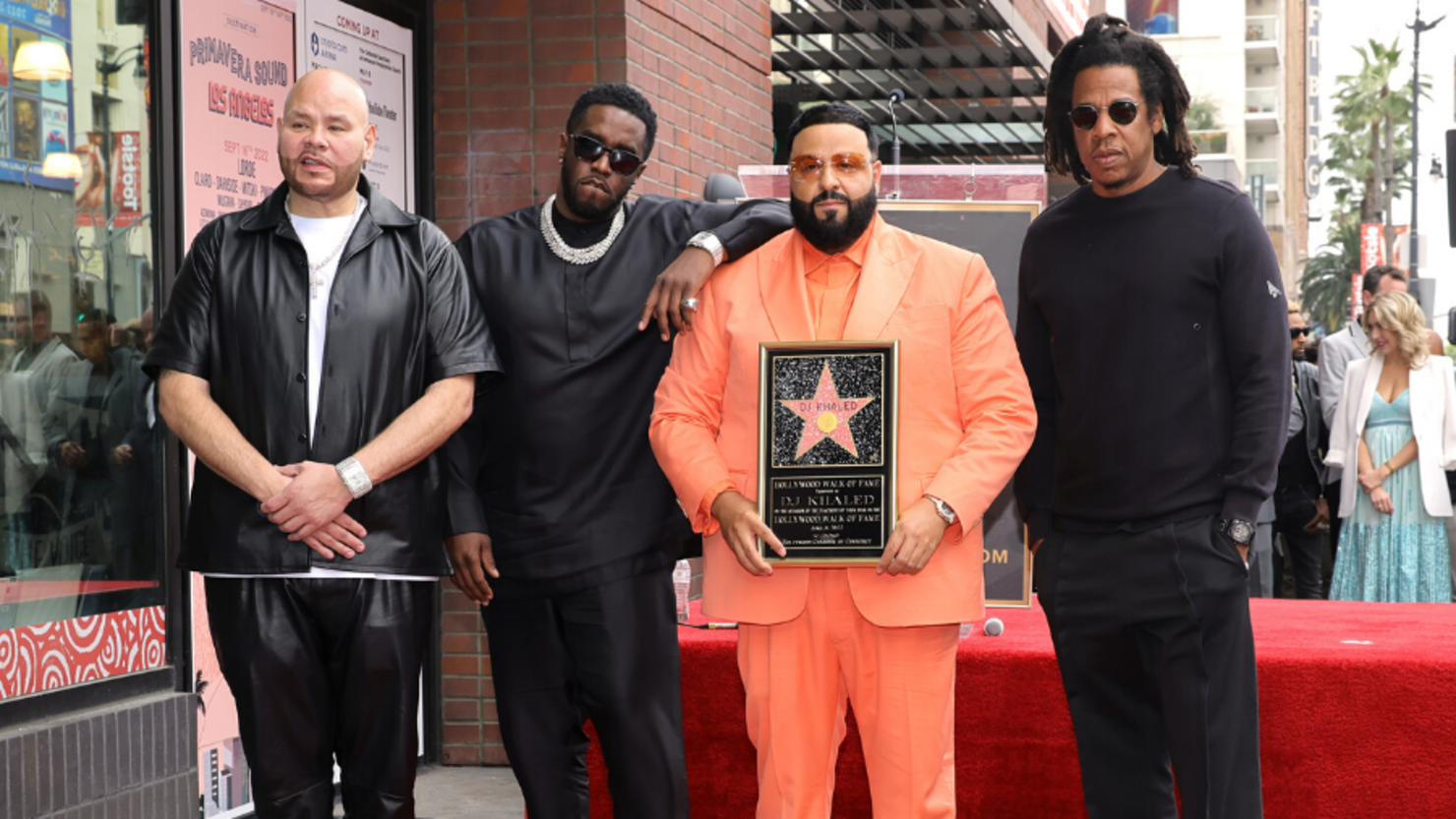 All DJ Khaled does is win. After dropping 12 albums with another one on the way, the veteran artist DJ has finally received a star on the Hollywood Walk Of Fame.

On Monday, April 11, the "POPSTAR" artist arrived in Hollywood with his family and his entourage of famous friends to participate in his induction ceremony for the Hollywood Walk Of Fame. Khaled rocked a bright orange suit while his children and spouse Nicole Tuck also stood-out in extravagant colors. Khaled also invited a small circle of his closest confidants in the music industry including Fat Joe, Diddy and JAY-Z.
"God put me on this earth to be a light," Khaled said during his acceptance speech. "The room can be pitch dark, and when I walk in it's bright. When it's dark, I'm the light. And when it's light, I'm a brighter light."

"JAY-Z, Puff Daddy and Joe Crack... those like people I looked up to as... I said, when I seen them do it, I knew I can do it," Khaled continued. "And I knew that's what they were doing it for. They were breaking the doors early. If you go back and watch their work, they were breaking these doors down for brothers and sisters like us to do what we're doing. That's why I always scream 'keep going' and 'we da best,' because it's not just me. It's we."

Hov, Diddy and Joe stood behind Khaled and his family as they revealed the golden star on the Walk Of Fame. Khaled's other day-one supporters were also in attendance like producers Cool & Dre and We The Best's DJ Nasty.

DJ Khaled's not the only legend that recently received a coveted star. Last week, singer Ashanti also got a star on the Walk of Fame. The singer and actress received her star with close friend Ja Rule by her side.

Catch more scenes from Khaled's Walk of Fame induction ceremony below. Congratulations Khaled!