Mayim Bialik Addresses 'Jeopardy' Incident That Had Internet Buzzing
By Jason Hall
April 11, 2022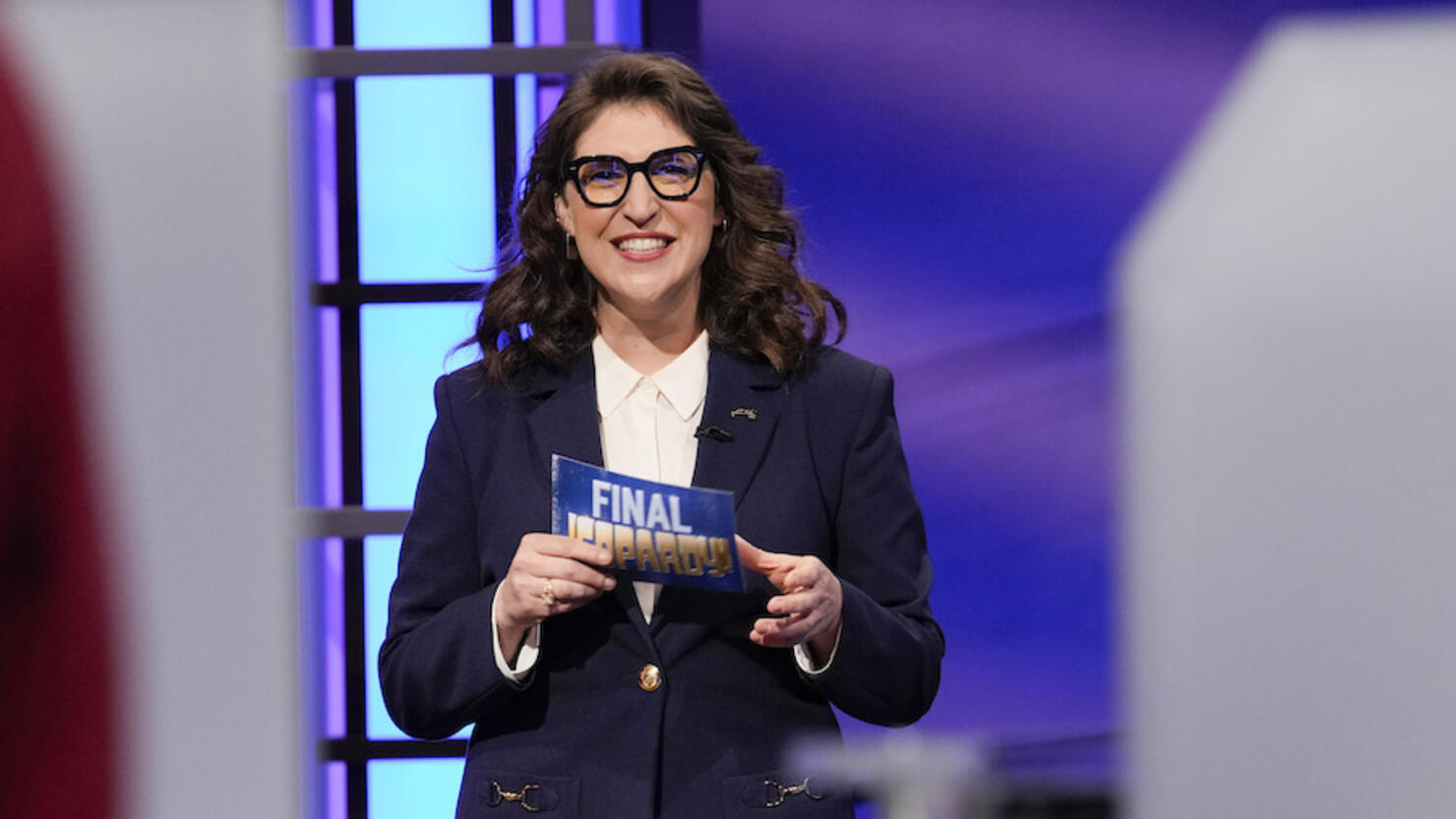 Mayim Bialik is aware that she wore the same blazer more than once while hosting Jeopardy!
Bialik addressed a situation discussed by numerous Jeopardy! fans online recently in which she appears to have re-worn an orange sweater blazer during multiple episodes of the show.
"I will never wear that blazer again. That's it. Done!" Bialik told Drew Barrymore with a laugh, explaining that the ethics of fashion make it harder for her than her co-host Ken Jennings to pull off consistently unique clothing, especially on days when she has to tape multiple shows. 
"I mean, look, for men in these hosting positions, they also change clothes every episode but they wear like, a blue suit, a black suit, a grey suit, and they just change the ties," Bialik noted. "It's less noticeable."
Bialik took back over as Jeopardy's temporary host as part of her shared responsibilities with Ken Jennings, the highest-earning contestant in the game show's history, on March 28.
Recently, numerous Jeopardy! fans pointed out that the orange blazer was worn during multiple tapings and Bialik said even her own mother took notice.
"My mother actually mentioned this to me before it was anywhere else — maybe she started it," Bialik joked. "She said 'I noticed you didn't wear a blazer and you wore a sweater.'"
Last month, Bialik addressed criticism over having eferred to "the Jeopardy! round" as "Single Jeopardy," which left some fans miffed.
"That brings us to the end of a very back-and-forth Single Jeopardy! round. Double Jeopardy! is up after this," Bialik said in a video shared by Twitter user @ACinPhilly, who posted, "Quit making 'Single #Jeopardy' happen" last month, among other users voicing their displeasure.
Bialik addressed the comments during a recent interview with Yahoo! Entertainment, pointing out that if the phase was actually a mistake it would've been stopped by producers.
"If it wasn't right, they would've had me redo it. I barely act alone ... there's so many things that we re-tape," Bialik said. "If it was literally not kosher there's a million producers, writers and researchers and they're all listening to me."
"I say things all the time where they'll be like, 'What? Do it again.'" she added, laughing. "So it's not like Mayim's going rogue! Everything is very carefully monitored. There's a thing in my ear, I promise."
Bialik also mentioned that the phrase was previously used by beloved late Jeopardy! host Alex Trebek on specific occasions.
"I know it may not be the norm, but ... it was not not out of the norm," she says. "I will never do it again! Even if it's in this script, I will not say it."
Bialik, an actress best known for roles on Blossom and the Big Bang Theory, who also has a doctorate in neuroscience, said she's enjoyed her time as Jeopardy! host -- a duty she'll continue until at least through the end of Season 38 -- even despite the recent "Single Jeopardy" outrage.
Jeopardy! has yet to confirm whether a permanent full-time host has been selected at this time.