Mayim Bialik Asked By Producers To 'Tone It Down' On 'Jeopardy!'
By Dave Basner
April 8, 2022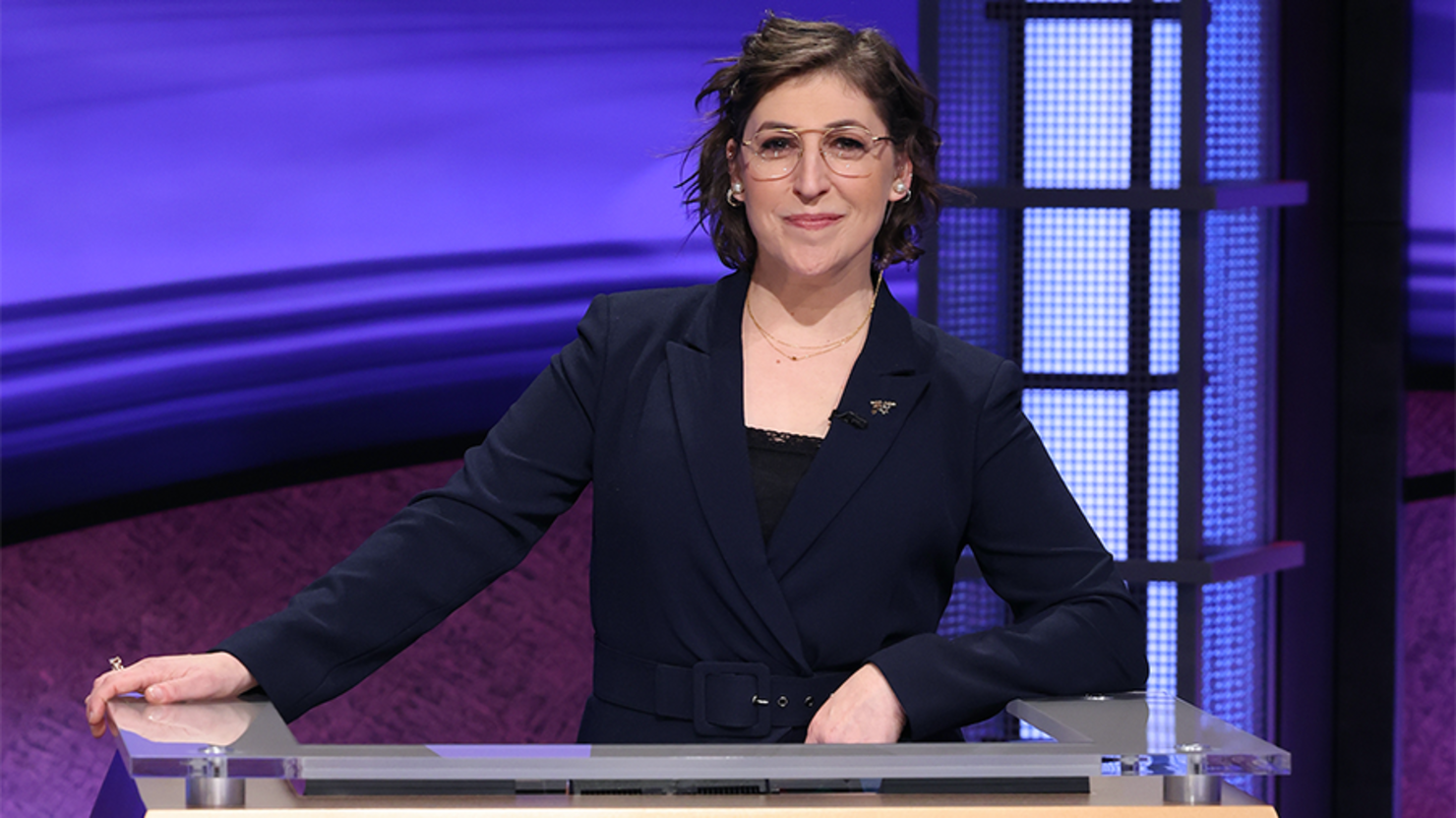 Photo: Jeopardy Productions, Inc.
After the tragic passing of longtime Jeopardy! host Alex Trebek in late 2020, a slew of celebrities got to work behind the podium of the game show. Since then, two have gone on to continue to host - former Jeopardy! champion Ken Jennings and Big Bang Theory star Mayim Bialik. While an official permanent host has not yet been announced, many fans are rooting for Ken as there have been plenty of complaints about Mayim.
The biggest issue has been her decision to call the first round of the game show "Single Jeopardy," which turned out to upset a lot of people, but producers of the show had another problem with the Emmy-nominated actress. In a recent interview with The Daily Beast, Mayim explained how she was asked to "tone it down" while hosting, citing how her gender plays a role in it. She said:
"I think as a woman there's a special consideration, because when women sound definitive or stern it's a different message than when men sound definitive or stern. And a lot of times when people will say, 'Oh, you sound like you think you know it all,' I'll think, 'Gosh, that's just because I'm using an affirmative voice.' One of the neat things about having a woman in this role is it's bringing up a lot of questions about the labels we put on those things. One of my biggest challenges is I'm so impressed that people know the answers that they've asked me to tone down how excited I am when people get them right, which I think is a great note to get."
As for if Mayim will continue on with Jeopardy!, she revealed, "At this point, I only know through the end of this Jeopardy! season what I do, and hopefully I'll find out at some point what happens next." You can read more here.