PHOTOS: Los Angeles Rams QB Matthew Stafford Buys 2 Homes From Drake
By Rebekah Gonzalez
April 12, 2022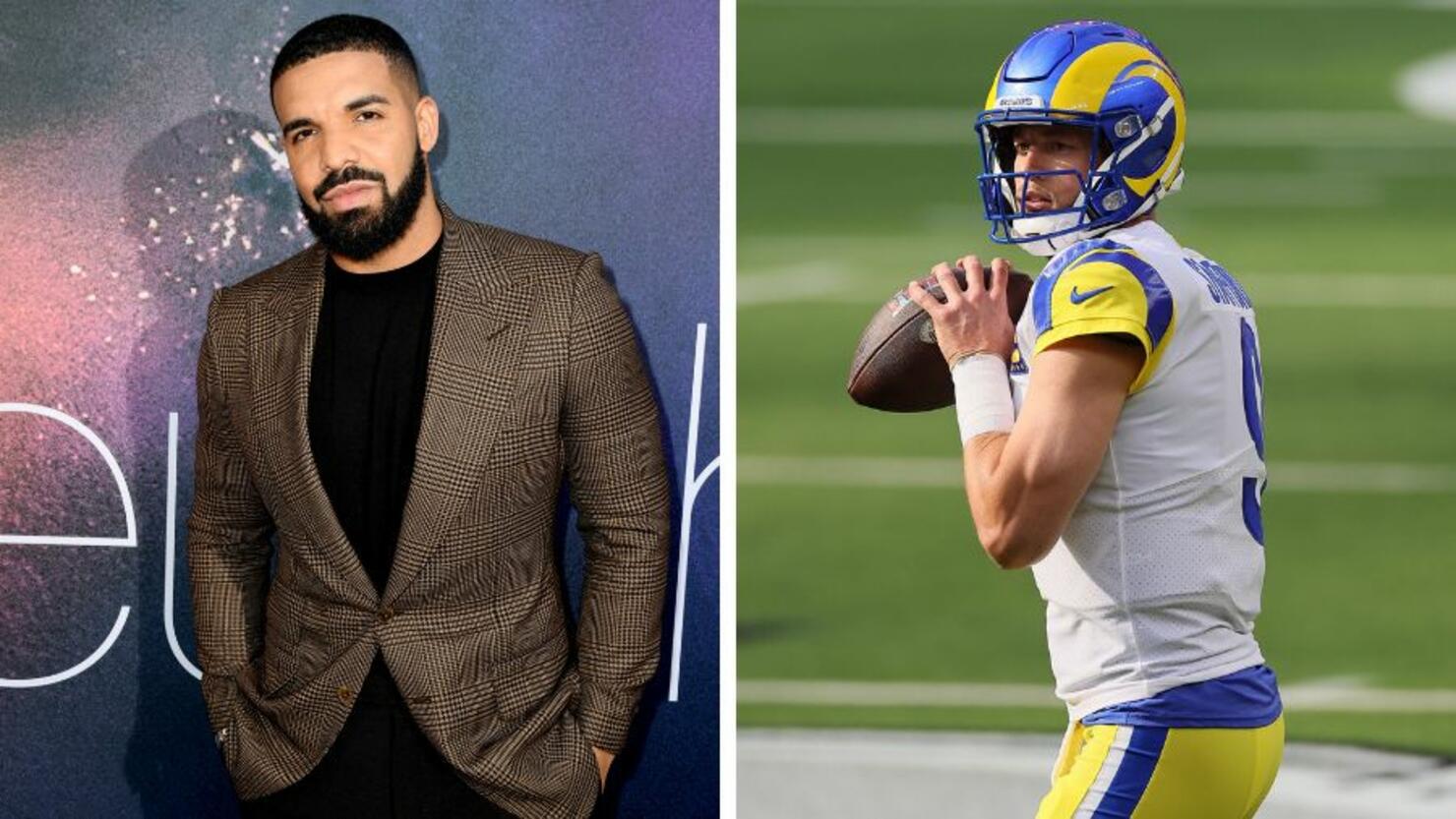 Los Angeles Rams quarterback Matthew Stafford is now the owner of two new homes in the LA area. According to a report from ESPN, he purchased them from hip-hop megastar Drake!
Stafford and his wife, Kelly, purchased the two side-by-side homes in the celebrity-filled area of the San Fernando Valley Region for $5 million and $6 million, respectively, the Wall Street Journal reports. They reportedly paid over the $7.4 million asking price for the property. The 3.6 acres come with plenty of luxury amenities, according to the real estate listing from the Beverly Hills Estates company.
One of the properties is 3,600 square feet and comes with five bedrooms, six bathrooms, a heated pool, and a pizza oven. The second property they purchased has a brick fireplace and a private horse trail.
Early this year, Drake listed 3 side-by-side LA properties for $22.5 million.

Now, 2 have been purchased for $11 million... by Rams QB Matthew Stafford 🏠

➖ One 3600 sq ft, 5 BR, 6 BA
➖ Heated Pool
➖ BBQ Pit
➖ Pizza oven
➖ One 2400 sq ft, 3 BR, 3 BA
➖ Private horse trail pic.twitter.com/a9QLefY69u

— Front Office Sports (@FOS) April 12, 2022