Los Angeles Rams Win Super Bowl LVI
By Jason Hall
February 14, 2022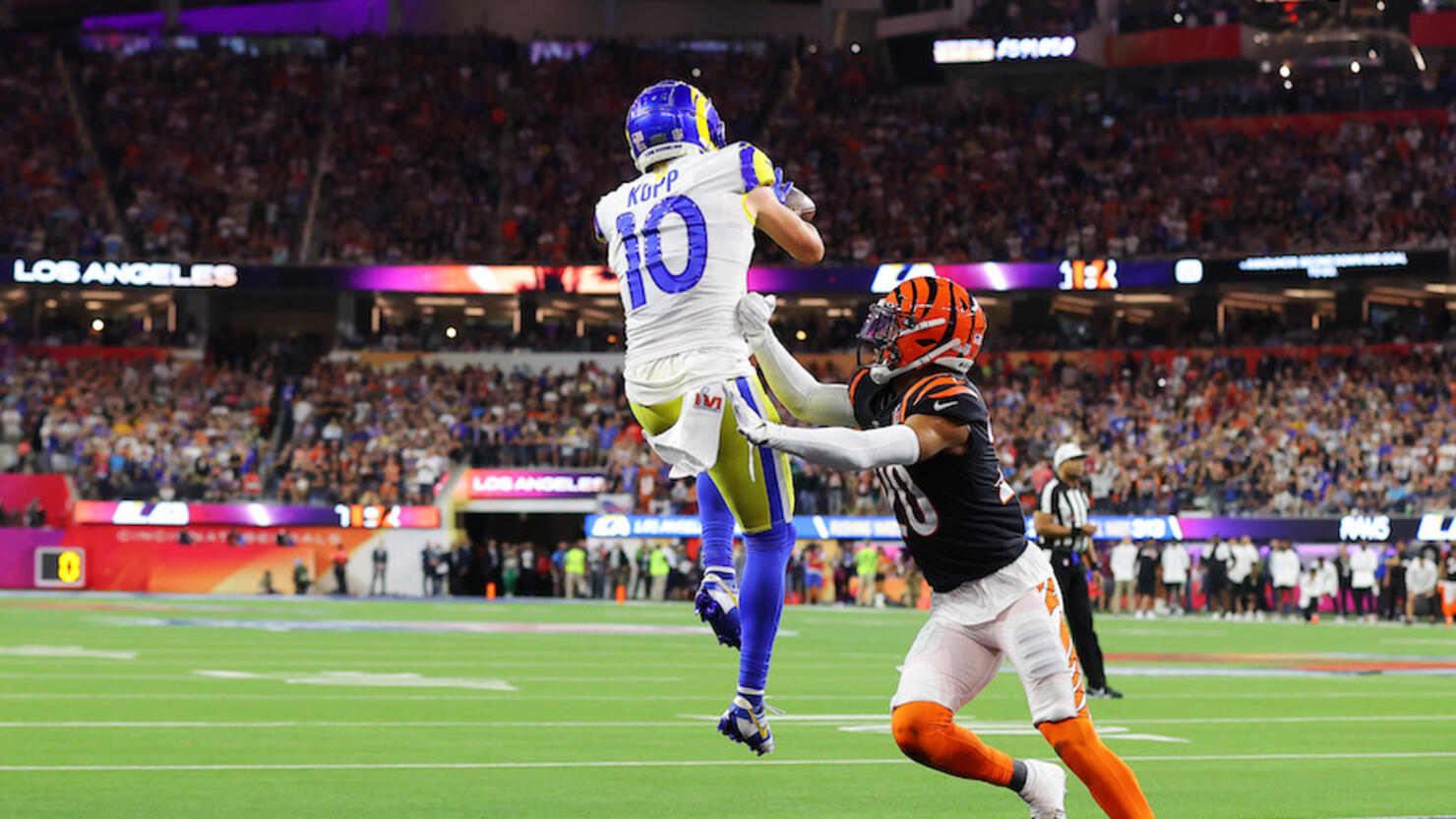 The Los Angeles Rams defeated the Cincinnati Bengals, 23-20, in Super Bowl LVI.
Quarterback Matthew Stafford completed a one-yard pass to Cooper Kupp to score the go-ahead touchdown with 1:25 remaining.
Kupp -- who led all NFL players in receptions (145), receiving yards (1,947) and receiving touchdowns (16) and won the NFL Offensive Player of the Year award earlier this week -- finished Sunday's (February 13) game with eight receptions for 92 yards and two touchdowns, earning the Super Bowl Most Valuable Player award.
Stafford finished Super Bowl LVI with 283 yards, three touchdowns and two interceptions on 26 of 40 passing.
The Rams managed to mount a comeback late after trailing for most of the second half.
The Bengals scored on the first play of their opening second half drive when quarterback Joe Burrow connected with wide receiver Tee Higgins for a 75-yard touchdown.
Cincinnati then added to its lead with a 38-yard field goal by Evan McPherson with 10:15 left in the third quarter.
Los Angeles answered with a 41-yard field goal with 5:58 left in the third to cut its deficit to 20-16.
The Rams also managed to win in spit of a crucial injury to wide receiver Odell Beckham Jr.
Beckham -- who scored the Rams' first touchdown and was leading all players with 52 receiving yards at the time -- was taken to the locker room during the first half of Super Bowl LVI and spent the second half on the sidelines.