Famous Friends: 15 Unforgettable Ty Dolla $ign Collaborations
By Tony M. Centeno
April 13, 2022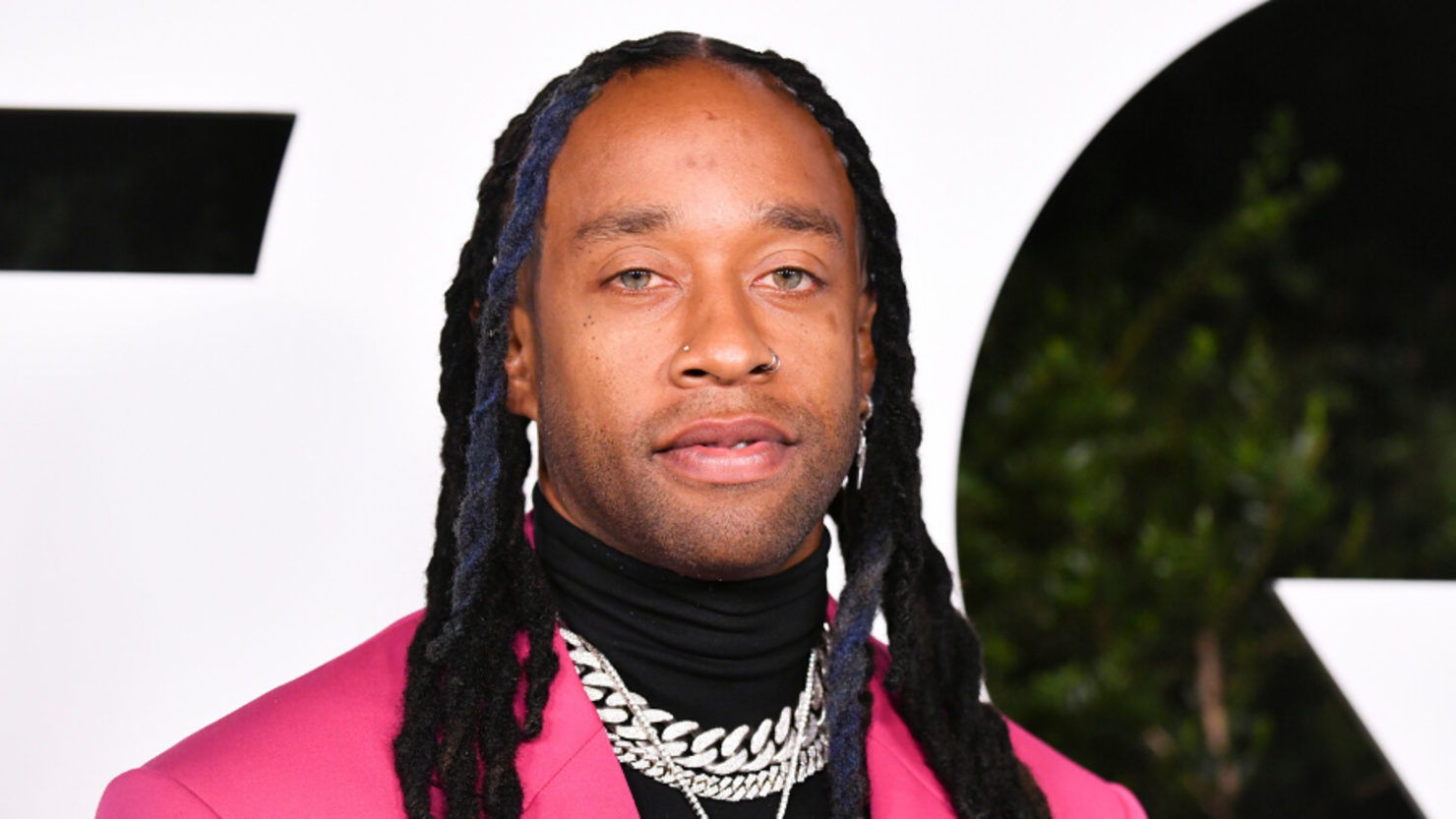 Ty Dolla $ign has spent over a decade delivering certified classics as a solo artist and with other iconic artists.
The L.A. native got his first commercial placement on YG's debut single "Toot It & Boot It" in 2010. His work on the song would mark the beginning of the greatest feature run that no singer in Hip-Hop has had since the late Nate Dogg. Since launching his music career in the 2000s, the singer, born Tyrone Griffin, Jr., has ascended through the ranks as he collaborated with nearly every major artist in Hip-Hop and R&B from Kenneth "Babyface" Edmonds to Dr. Dre and the late Nipsey Hussle.
Ty$ dropped his first mixtape as a solo artist back in 2011 called House On The Hill, which features collaborations with Wiz Khalifa, Snoop Dogg, will.i.am and more. A year later, he signed with Atlantic Records and, soon after, dropped his Beach House EP, which features his first commercial collaboration "Paranoid" featuring B.o.B. He followed up with mixtapes like Beach House 2 (2014) and Sign Language (2014) as well as other albums like Free TC (2015), Campaign (2016), Beach House 3 (2017) and Featuring Ty Dolla $ign (2020). He's dropped joint albums with Jeremih (MihTy) and, most recently, dvsn (Cheers To The Best Memories). He's even done songs for multiple movie soundtracks. 
During his tenure in the music industry, Ty$ has joined forces with Black Milk, Jeezy, Mustard, Too $hort, Juicy J, Twista, Yo Gotti, E-40, Drake, 2 Chainz, JAY-Z, Beyoncé and so many more. The 40-year-old singer has hopped on plenty of major records throughout his career like Big Sean's "Play No Games," Post Malone's "Psycho," Megan Thee Stallion's "Hot Girl Summer" and Kids See Ghost's "Freeee (Ghost Town, Pt. 2)." He's even branched out to make hits with pop stars like Fifth Harmony and Christina Aguilera as well as EDM legends like Tiësto and Skrillex.
While we all may know and love his features for other artists, day-one fans know he's got his own unforgettable joint efforts with some of the best artists in the game. In honor of his birthday, we're highlighting 15 of Ty Dolla $ign's best collaborations from his catalog. 

WARNING: EXPLICIT LANGUAGE

"Paranoid" featuring B.o.B. (2013)
We can't honor his greatest collaborations without mentioning his breakthrough single. Ty's vocals on the catchy hook are forever burned into his fan's memory for life. The song served as the lead single from his Beach House EP. After spawning a star-studded remix, "Paranoid" went on to become 2x Platinum.

"Familiar" featuring Travis Scott & Fredo Santana (2014)
Ty$ fans are more than familiar with the singer's diverse range. "Familiar" is Ty's first of many collaborations with Travis Scott. It's also the singer's first time hopping on a Young Chop beat with the late Fredo Santana.

"Or Nah (Remix)" featuring The Weeknd, Wiz Khalifa & Mustard (2014)
"Or Nah" was another major hit for Ty Dolla Sign. After he had plenty of success with the original version featuring Wiz Khalifa and Mustard, Ty got The Weeknd to jump on the Mustard-produced beat to deliver a NSFW verse that made the song that much better. As of 2020, the original version is 6x Platinum.

"Lord Knows" Featuring Dom Kennedy & Rick Ross (2014)
Ty Dolla $ign has put out several notable mixtapes during his career, but Sign Language continues to stand out from the rest to this day. On the 11-track project, Ty includes his banger "Lord Knows" featuring Dom Kennedy and Rick Ross. The song, which is produced by D.R.U.G.S., remains one of the best East Coast/West Coast collaborations he's ever done. 


"Blasé" featuring Future & Rae Sremmurd (2015)
Ty Dolla $ign has several collaborations with Future Hendrix under his belt but "Blasé" is the singer's most popular joint effort with Rae Sremmurd. Ty holds down the hook with Future while swapping verses with Swae Lee and Slim Jxmmi. The DJ Spinz-produced banger still hits no matter where it plays.


"Ex" featuring YG (2017)
Seven years after they both got big from "Toot It & Boot It," Ty and YG reconnected for "Ex" off his Beach House 3 album. The song allows Ty to flex his smooth vocals over a funky rendition of 112's "Only You" while YG throws in his gritty bars.


"Clout" featuring 21 Savage (2018)
Ty Dolla $ign has a top-tier record inspired by the never-ending hunt for more clout. It's one of the few bangers that reveals Ty's rapping and singing skills all on one recording. Ty reached out to producer Hitmaka for the hard-hitting instrumental and 21 Savage for a mean verse.
"Pineapple" featuring Gucci Mane & Quavo (2018)
Ty's knack for creating Trap & B records like "Pineapple" is unmatched. With Gucci Mane and Quavo by his side, the singer delivered his bars with a fusion of his powerful vocals and the Migos flow. The songs appears on the deluxe version of Beach House 3.  
"The Light" with Jeremih (2018)
Ty Dolla $ign and Jeremih's clever idea for a joint project, MihTy, produced one of their best collaborations, "The Light." Produced by Hitmaka and Ayo & Keyz, Jeremih and Ty delivered the most sex-fuelled lyrics possible over a smooth instrumental that samples Keni Burke's "Risin' To The Top." Since its release in 2018, the song has reached Gold status.
"Purple Emoji" featuring J. Cole (2019)
Ty$ doesn't need proof of his greatness, but in case anyone asks for it, tell them to press play on "Purple Emoji." While Cole delivers a fire verse as usual, Ty's vocals on the record are enough to make the average listener emotional over the one they love.


"Temptations" featuring Kid Cudi (2020)
Ty Dolla $ign's vocals and Kid Cudi's timeless humming on the same track will always be a great idea. On "Temptations," Ty and Cudi lay down their enticing bars about their uncontrollable impulses over a bass-heavy instrumental crafted by Hit-Boy and Skrillex.


"By Yourself" featuring Jhene Aiko & Mustard (2020)
In one of his more bouncy bangers about self-love, "By Yourself" allows Ty, Bryson Tiller and Jhené Aiko's vocals to blend together on another classic Mustard beat. The L.A. singer even went in a rare direction for the music video. He got actress and comedian Tiffany Haddish to star in the video along with him, Tiller and Aiko. 
"Expensive" featuring Nicki Minaj (2020)
Ty Dolla $ign and Nicki Minaj's collaboration had to be expensive, ok? The singer and the rapper threw down some pricey verses on their joint effort "Expensive" off Ty's 2020 album Featuring Ty Dolla $ign, which was a play on his epic feature run over the years. Although Ty's worked with plenty of artists over the years, Nicki Minaj is one of the few female rappers to hop one of his records. 

"Ego Death" featuring Kanye West, FKA Twigs & Skrillex (2020)
Ty Dolla $ign has delivered a couple of electronic-type tracks before, but his second collaboration with Kanye West, FKA Twigs and Skrillex is more than just an EDM-inspired record. For "Ego Death," Ty fused vibes from three distinct artists who were all in different places in their careers. Ye's verse was reportedly recorded before his pivot to Christian music while FKA Twigs had just broken a four-year hiatus. Skrillex was also heavy in his rap bag following collaborations with Wale, A$AP Rocky, Lil Pump, Wale and the late XXXTentacion. Despite its EDM roots, "Ego Death" is definitely one of Ty's most rare collaborations thus far.
"I Believed It" featuring dvsn & Mac Miller (2021)
Fresh off his most recent joint project with dvsn Cheer To The Best Memories, "I Believed It" is the perfect mix of Ty$'s stellar vocals and slick rapping skills. Not only does his voice magically sync with dvsn, but he also compliments the late Mac Miller's smooth bars. For the music video, dvsn and Ty decided to release previously unreleased footage of them working on the song with Mac, who passed away three years before the song dropped.