Ed Sheeran Announces New Collaboration With Lil Baby
By Tony M. Centeno
April 14, 2022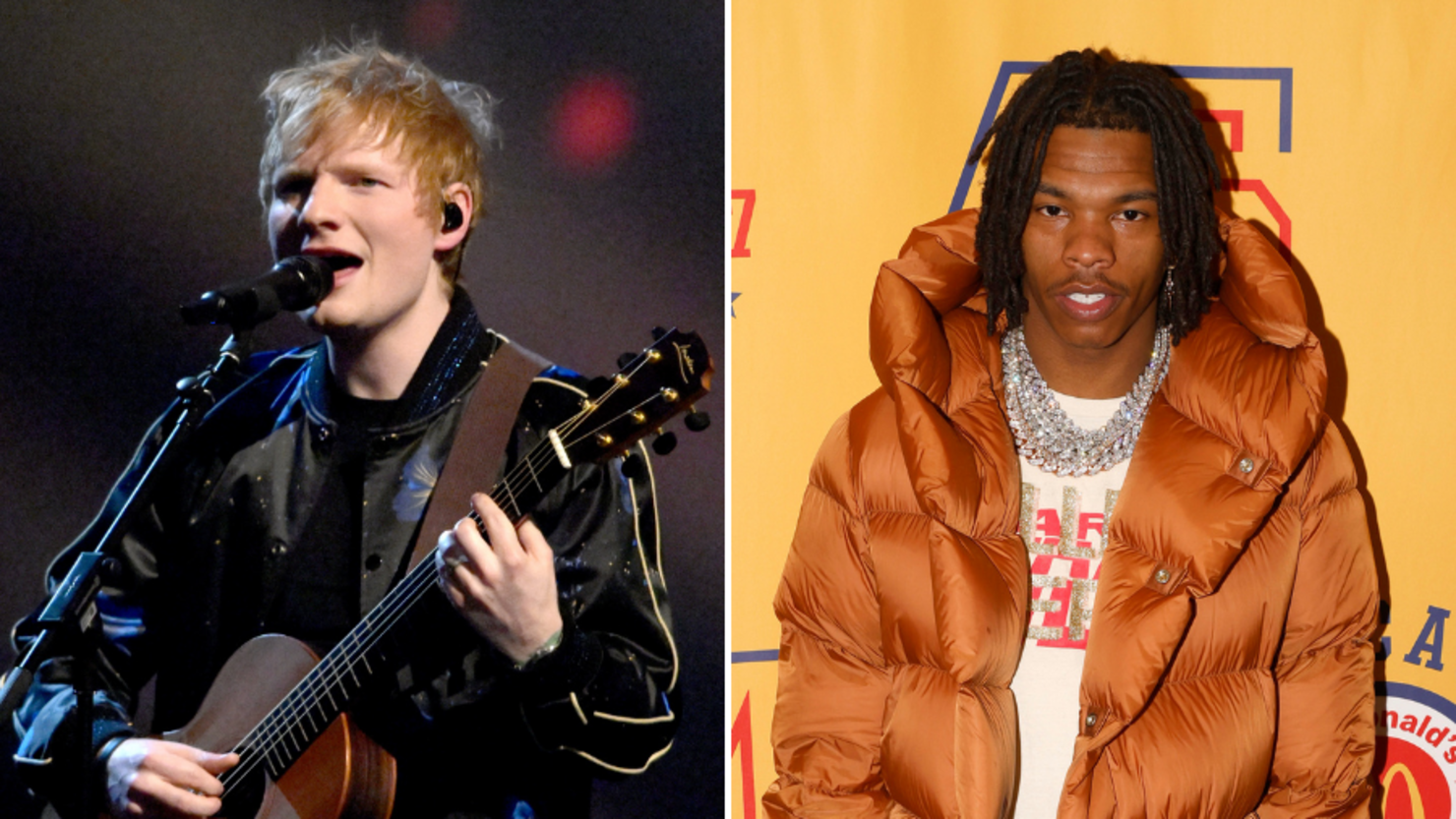 Ed Sheeran has been working with plenty of chart-topping artists lately. After joining forces with J Balvin on their new song "Sigue," the UK singer is preparing to release his next unique collaboration with Lil Baby.

On Thursday, April 14, Sheeran hit up his Twitter timeline to reveal the news about his upcoming "2 Step (Remix)" featuring Lil Baby. In his post, Sheeran shared a brief clip of the song but it only features a snippet of Baby's intro. The music video for the remix is also expected to hit YouTube along with the song, which drops next week.

"Ed's up to it again! 2step remix and video with @lilbaby4PF drops Friday 22 April!" Sheeran tweeted.
Sheeran's upcoming joint effort with the Quality Control rapper shouldn't surprise his fans. Nonetheless, the "Shivers" singer has been collaborating with numerous rappers over the past several years. Back in 2017, Sheeran worked with Eminem for his song "River" off the Detroit rapper's Revival album. He also dropped his No. 6 Collaborations Project in 2019 which features Chance The Rapper, PnB Rock, Cardi B, Travis Scott, Eminem, 50 Cent, Meek Mill, Young Thug, A Boogie Wit Da Hoodie and more. He also jumped on The Game's "City of Sin" off the Compton rapper's 2019 album Born 2 Rap.

Ed Sheeran's upcoming remix with Lil Baby isn't the only major rap collaboration the singer's been working on. According to Kodak Black, the singer is expected to appear on a remix of his latest single "Usain Boo." The Florida native spoke about joining forces with Sheeran during his recent visit to The Breakfast Club.

"It's fire and s**t but I'm just saving it for my album in August because the song that we did I already did the song and my version is hard," Kodak said. "So I want them to hear my version first."

Ed Sheeran is set to drop his "2 Step (Remix)" featuring Lil Baby on August 22.