This Is The Best Bar Food In Pennsylvania
By Jason Hall
April 26, 2022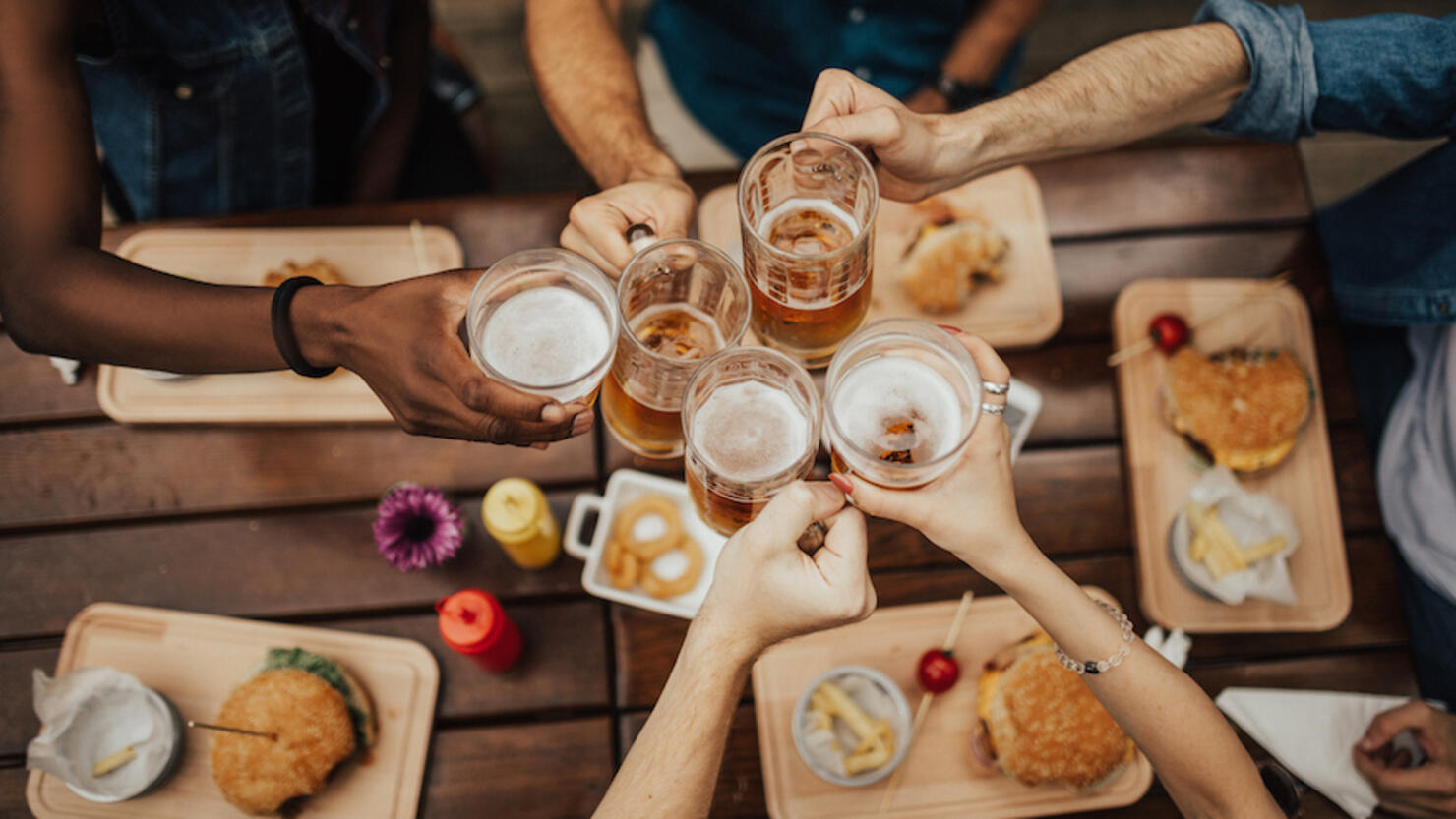 A Philadelphia restaurant is being credited for having the best burger in Pennsylvania.
Eat This, Not That compiled a nationwide list ranking the best burger in each state, which included the Good Dog Bar as the top choice for Pennsylvania.
"If you're a fan of beer and empanadas, the Good Dog Bar in Philadelphia may just become your go-to spot. Stuffed with tasty fillings, such as smoked pork, cotija cheese, corn, and scallions, these empanadas are a perfect accompaniment to any happy hour," Eat This, Not That's Brittany Natale wrote. "We also love the bar's Good Dogs Adoption Spotlight, which highlights dogs that are up for adoption to help them find their forever homes."
Here is Eat This, Not That's full list of the best bar food in every state:
Alabama- Paramount Bar (Birmingham)
Alaska- Humpy's Great Alaskan Alehouse (Anchorage)
Arizona- The Kettle Black Kitchen and Pub (Phoenix)
Arkansas- Cork and Keg (Fayetteville)
California- Library Bar (Los Angeles)
Colorado- My Brother's Bar (Denver)
Connecticut- Elm City Social (New Haven)
Delaware- The Copper Dram (Greenville)
Florida- The Gnarly Barley (Orlando)
Georgia- Thrill Korean Steak and Bar (Atlanta)
Hawaii- Osoyami Bar and Grill (Honolulu)
Idaho- The Bee's Knees Pub and Catering Co. (Idaho Falls)
Illinois- The Little Bad Wolf (Chicago)
Indiana- Gallery Pastry Bar (Indianapolis)
Iowa- The High Life Lounge (Des Moines)
Kansas- The Anchor (Wichita)
Kentucky- Hammerheads (Louisville)
Louisiana- The Avenue Pub (New Orleans)
Maine- The Thirsty Pig (Portland)
Maryland- Happy Hour Heaven (Baltimore)
Massachusetts- Bostonia Public House (Boston)
Michigan- Honest John's Bar and Grill (Detroit)
Minnesota- The Red Cow (Minneapolis)
Mississippi- Pig and Pint (Jackson)
Missouri- The Peanut (Kansas City)
Montana- Bridger Brewing (Bozeman)
Nebraska- Dinkers Bar and Grill (Omaha)
Nevada- Bar Code Burger Bar (Las Vegas)
New Hampshire- Backyard Brewery (Manchester)
New Jersey- Pilsner Haus and Biergarten (Hoboken)
New Mexico- Fire and Hops (Santa Fe)
New York- Bar Goto (New York City)
North Carolina- The Cardinal Bar (Raleigh)
North Dakota- JL Beers (Fargo)
Ohio- Arch City Tavern (Columbus)
Oklahoma- The Jones Assembly (Oklahoma City)
Oregon- Slow Bar (Portland)
Pennsylvania- Good Dog Bar (Philadelphia)
Rhode Island- Brick Alley Pub and Restaurant (Newport)
South Carolina- Local Cue (Greenville)
South Dakota- Independent Ale House (Rapid City)
Tennessee- Stock and Barrel (Knoxville)
Texas- Whiskey Cake Kitchen and Bar (Plano)
Utah- Purgatory Bar (Salt Lake City)
Vermont- Mule Bar (Winooski)
Virginia- Repeal Bourbons and Burgers (Virginia Beach)
Washington- Some Random Bar (Seattle)
West Virginia- Iron Horse Tavern (Morgantown)
Wisconsin- Swingin' Door Exchange (Milwaukee)
Wyoming- Accomplice Brewery (Cheyenne)