WATCH: Benches-Clearing Brawl Breaks Out During Mets-Cardinals Game
By Jason Hall
April 27, 2022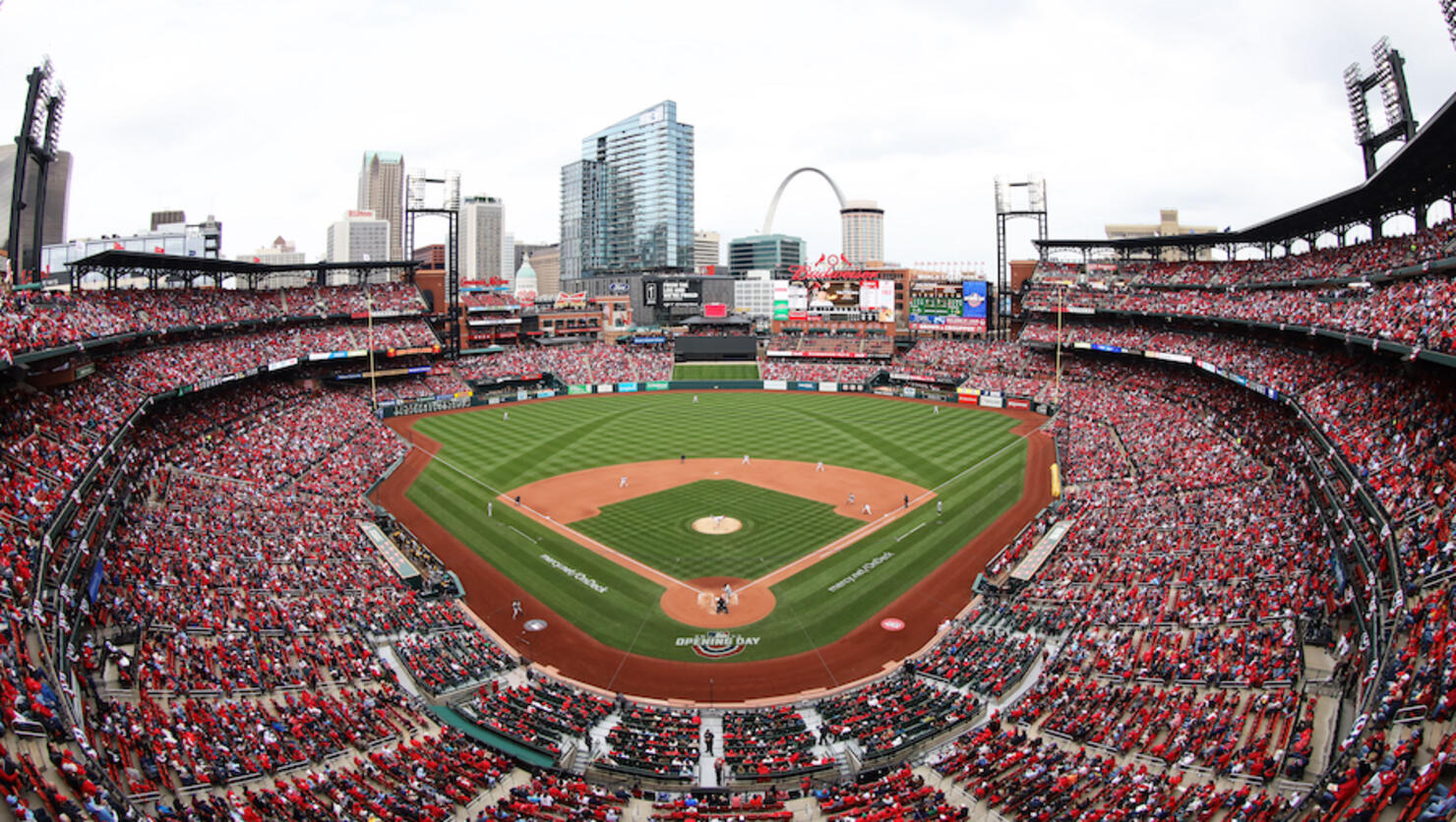 A benches-clearing brawl took place during the game between the New York Mets and St. Louis Cardinals at Busch Stadium Wednesday (April 27) afternoon.
Trailing 10-5 in the bottom of the eighth inning, Mets pitcher Yoan López threw high and inside at Cardinals third baseman Nolan Arenado in what appeared to be retaliation after J.D. Davis was hit in the left ankle during the top half of the inning and forced to leave the game.
Arenado initially nodded before screaming in Lopez's direction, which led to both benches and bullpens being cleared as the two teams stormed the field, leading to pushing and shoving, as well as some players being wrestled to the ground.
Arenado was ejected immediately for his actions leading up to the brawl.
Three Mets players -- Dominic Smith, Pete Alonso and Kodi Whitley -- were hit by pitches during their 3-0 win against the Cardinals Tuesday (April 26) night.
Mets pitcher Chris Bassitt said he believes the baseballs, which are "all different" this season, are to blame for the sudden rise in hit batters.
"It's extremely annoying to see your teammates constantly get hit, and if you get hit by certain pitches it is what it is, but to get hit in the head the amount that we're getting hit is unbelievable," Bassitt told reporters via the Guardian. "I had some close calls tonight, and I've been hit in the face [by a line drive] and I don't want to do that to anybody ever, but MLB has a very big problem with the baseballs. They're bad. Everyone in the league knows it. Every pitcher knows it. They're bad.
The Cardinals defeated the Mets, 10-5, after retiring the side in the top of the ninth.
St. Louis scored seven of its 10 runs in the third and fourth innings, including five in the fourth, to move ahead 8-4.
Arenado hit a ground rule double in the sixth and Paul Goldschmidt added an RBI single to score Tommy Edman in the seventh.