Ukraine Releases Dramatic Footage Of 2 Russian Ships Destroyed In Black Sea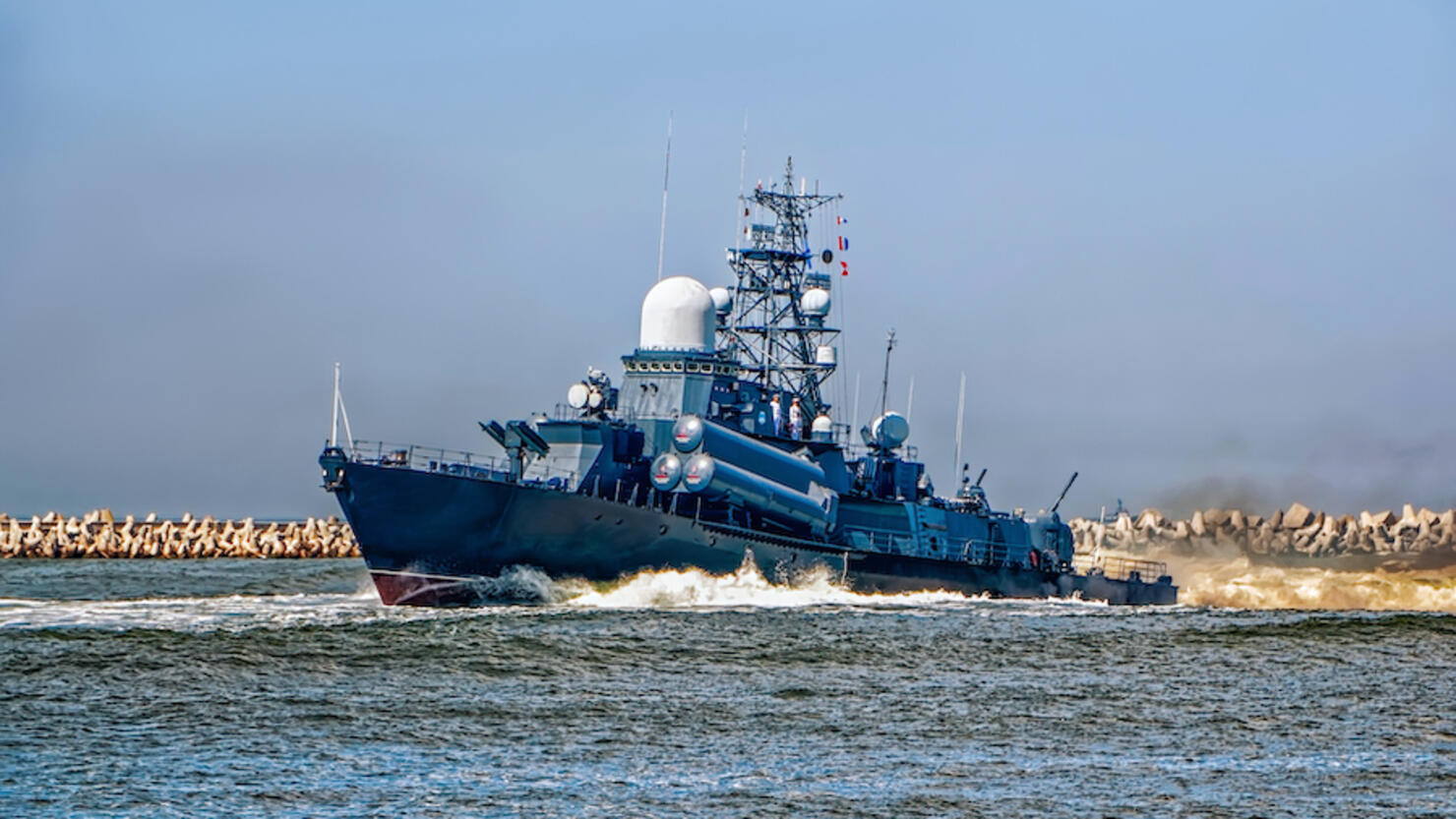 The Ukrainian Ministry of Defense shared video footage of what it said were two Russian Raptor patrol boats being destroyed by a Ukrainian Bayraktar near Snake Island, citing General Valery Zaluzhny, Commander-in-Chief of the Armed Forces of Ukraine.
"Two Russian Raptor patrol boats were destroyed in the early hours of this morning near Snake [Zmiinyi] Island. #Bayraktar works! Together to Victory!" the Minisry of Defense tweeted.
The video shared in the post showed the Bayraktar TB-2 armed drone -- which has been used by Ukrainian forces throughout its response to Russia's invasion -- targeting one of the patrol boats in the Black Sea.
Russian forces have yet to confirm or react to Ukraine's claim of the two destroyed ships, CNN reports.
💬Головнокомандувач ЗС України генерал Валерій Залужний:

Сьогодні на світанку біля острова Зміїний було знищено два російські катери типу Раптор.

Працює #Байрактар.
Разом до Перемоги!🇺🇦 pic.twitter.com/3wxlwjDtdx

— Defence of Ukraine (@DefenceU) May 2, 2022
Russian President Vladimir Putin announced his country would conduct military operations in Eastern Ukraine during an NBC News translation of a speech addressing the Russian population in Moscow on February 24.
The announcement appeared to serve as the final action ahead of an attack by Putin and the Russian military, which the U.S. and European allies to the neighboring Ukraine have attempted to prevent from taking place through diplomatic discussions.
A Ukraine interior minister confirmed to NBC News via text message that "cruise and ballistic missile strikes" were already underway shortly after Putin's announcement.
NBC News correspondent Erin McLaughlin said explosions could be heard from her live shot in Kyiv, Ukraine's capital city, at 6:00 a.m. local time.
More than 1,000 protesters were reportedly arrested during anti-war protests throughout Russia amid President Putin's announcement to conduct military operations and ensuing attack on Ukraine, BNO News reported.