Video Shows Giants Fan Getting Dropped In Fight Outside Dodger Stadium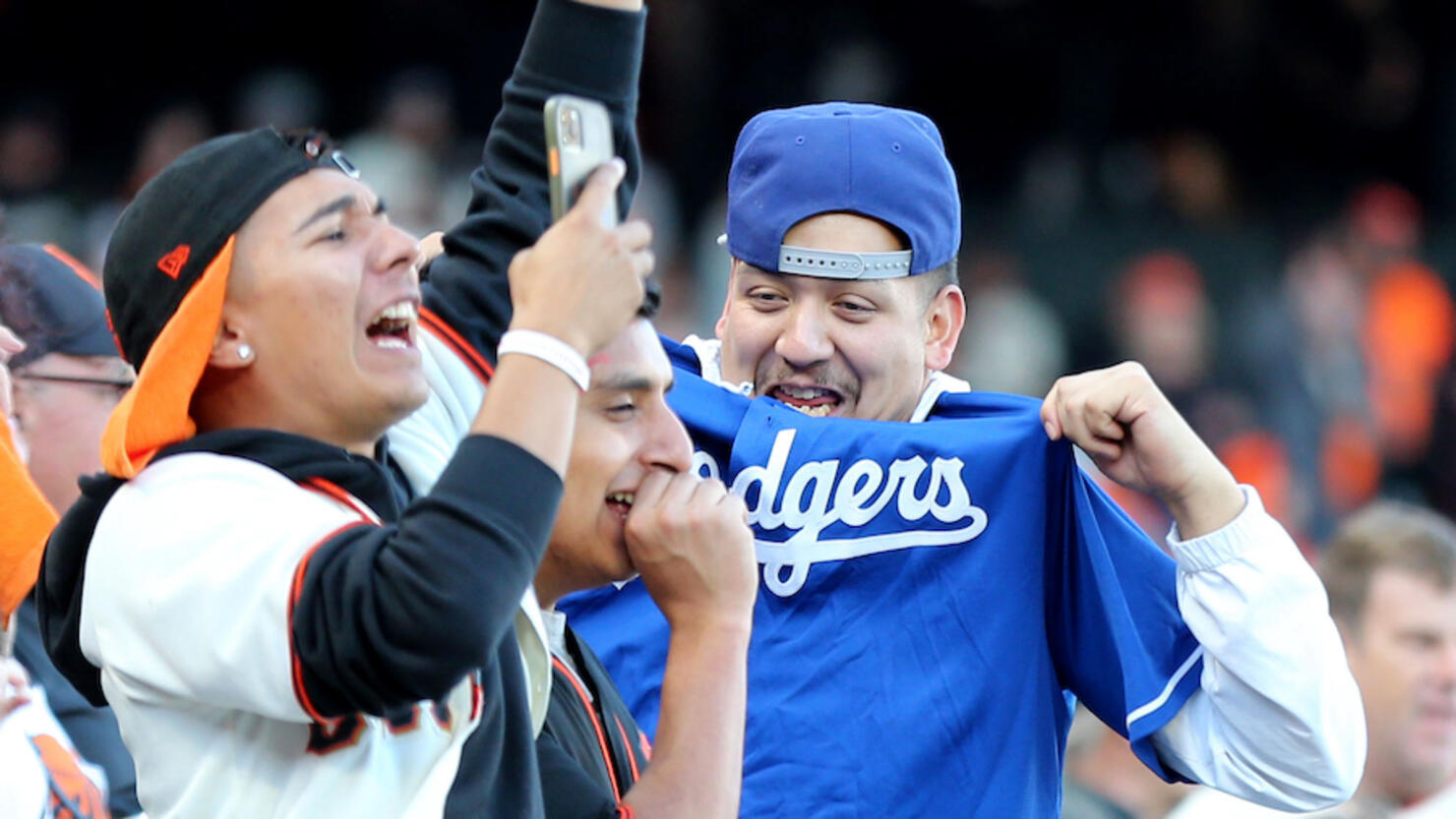 Another viral fight broke out at a Major League Baseball stadium on Wednesday (May 5)
The Twitter account @mlb_fights shared a video of a man in a white t-shirt and another wearing a San Francisco Giants Joe Panik jersey trading punches outside Dodger Stadium Wednesday (May 5) night following Los Angeles Dodgers' 9-1 victory against the arch rival Giants.
The man in the white t-shirt connects on multiple punches, including a knockout blow that resulted in the Giants fan's hat falling off his head as he hits the pavement backside first.
The incident took place one night after a viral video showed Chicago Cubs fans fighting in the bleachers at Wrigley Field.
The video, shared by Twitter user @BleacherBumTodd, initially shows two Cubs fans grabbing each other as one fan has the other pinned down on the bleacher seat.
A Wrigley Field security member separates the two men before a third fan wearing a blue hoodie under a Cubs jersey gets involved and shares punches with the fan who was initially pinning the other man down during the altercation before security finally breaks up the fight.
WARNING: Viewer discretion is advised for foul language
As the fans are being escorted out, another man, who appears to be visibly drunk while a cup of beer in hand, states, "he's my ride home" multiple times to the camera as one of the men is being detained, which led to another person responding, "I don't think you're getting a ride home from them, buddy."
The incident took place during the Cubs' 3-1 loss to the Chicago White Sox, though it appears to have only involved fans wearing Cubs gear and not supporters of their crosstown rival.