Alex Lifeson, Geddy Lee Applaud Primus' 'Farewell To Kings' RUSH Tribute
By Andrew Magnotta @AndrewMagnotta
May 17, 2022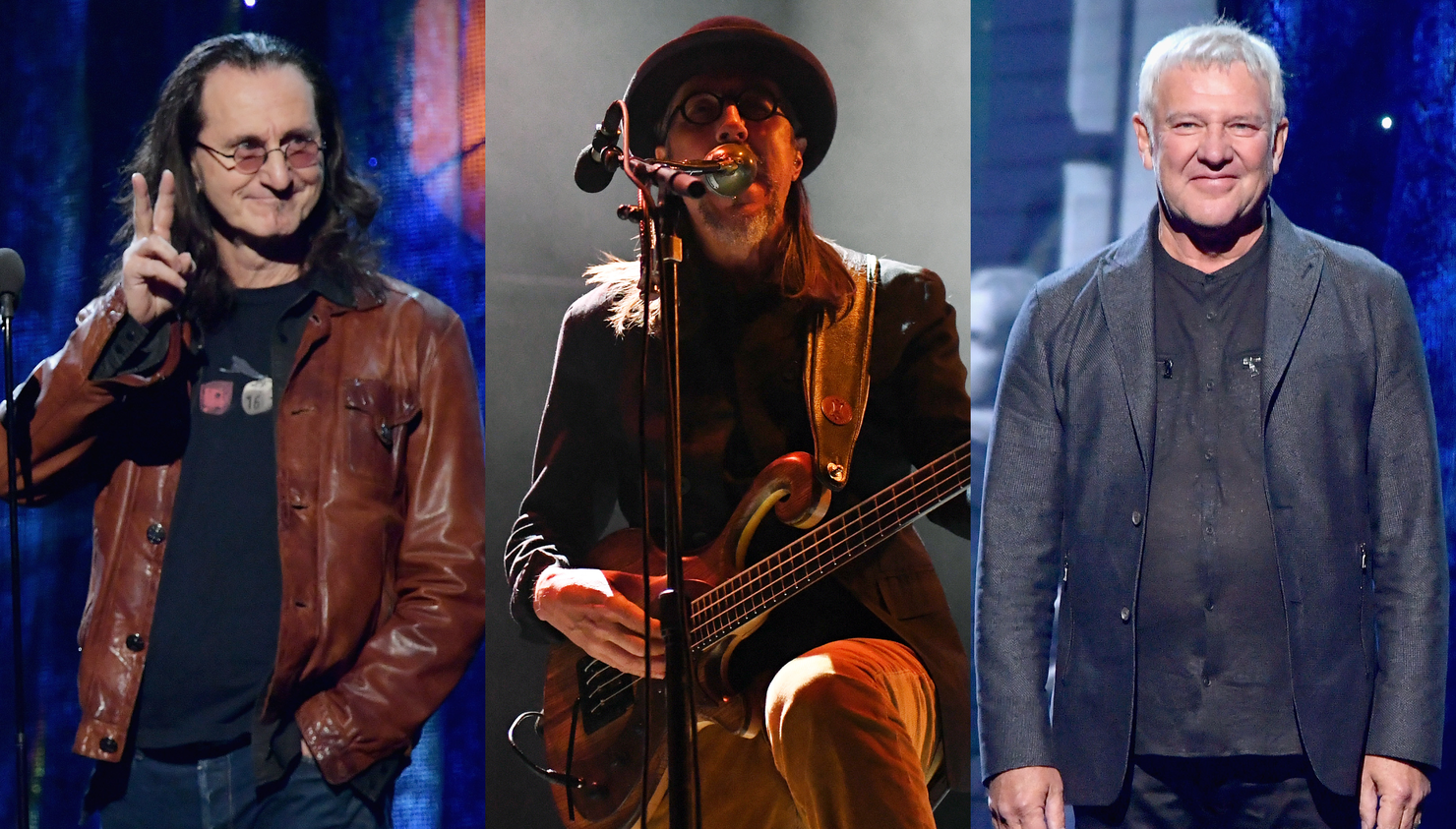 Primus recently got to perform its 'A Tribute to Kings' show in Toronto before a packed audience at Massey Hall and two very special guests: Rush cofounders Geddy Lee and Alex Lifeson.
This is the second year Primus has paid tribute to Rush's classic 1977 album A Farewell to Kings on tour, but the first chance Lee and Lifeson got to see it with their own eyes.
Lee marked the occasion via Instagram, sharing photos of himself and Lifeson embracing Primus's Les Claypool, Larry LaLonde and Tim 'Herb' Alexander.
"On Friday night we had the joyful experience of reuniting with our grand pals from Primus ...," Lee wrote. "We sat side stage as they immaculately worked through a cool selection of classic tunes which brought back fond memories of our touring together back in the early '90s and then we were treated to the weird and wonderful experience of watching them perform our music: A Farewell to Kings in it's entirety. Totally nailed it! They did us proud and we thank them deeply for the tribute and the lasting friendship."
Beyond Rush and Primus' professional relationship as touring partners, Lee and Claypool have been longtime pals, sharing their mutual love of fishing, wine and bass guitar whenever they're able.
Claypool himself considers Rush one of his earliest and most crucial musical influences; one of his first-ever concerts was Rush on its Farewell to Kings tour.
As the first leg of the 'Tribute to Kings' tour launched last summer, Claypool explained that Primus has often joked about performing a Rush album in its entirety. The band was originally going to go through with the tribute tour in 2019, but paused the plan after being invited on Slayer's farewell tour.
After Neil Peart's death in early-2020, Claypool says the 'A Tribute to Kings' took on greater meaning.
"We're trying to be as sensitive as we possibly can, so it doesn't appear like we're just jumping on the, 'Hey, a superhero died, let's go out and do a tribute to him'-type thing," he said. "It's about admiration for these amazing musicians and friends."
Primus has tour dates announced through September. Go here for all the dates.