Taylor Swift Addresses Class Of 2022 In Heartfelt NYU Commencement Speech
By Rebekah Gonzalez
May 18, 2022
Taylor Swift attended New York University's graduation ceremony on Wednesday, May 18. During the 2022 ceremony at the legendary Yankee Stadium, Swift received an honorary Doctorate of fine arts from the prestigious university and delivered a heartfelt commencement speech. NYU has previously offered a course at the Clive Davis Institue that went in-depth on Swift's contributions to music.
"Hi, I'm Taylor. The last time I was in a stadium this size I was dancing in heels and wearing a glittery leotard. This outfit is much more comfortable," the Grammy winner opened her speech. She then went on to bring up the coincidence of her addressing the class of 2022 and the lyrics of one of her most well-known songs. "...I'm ninety percent sure that the main reason I'm here is because I have a song called "22."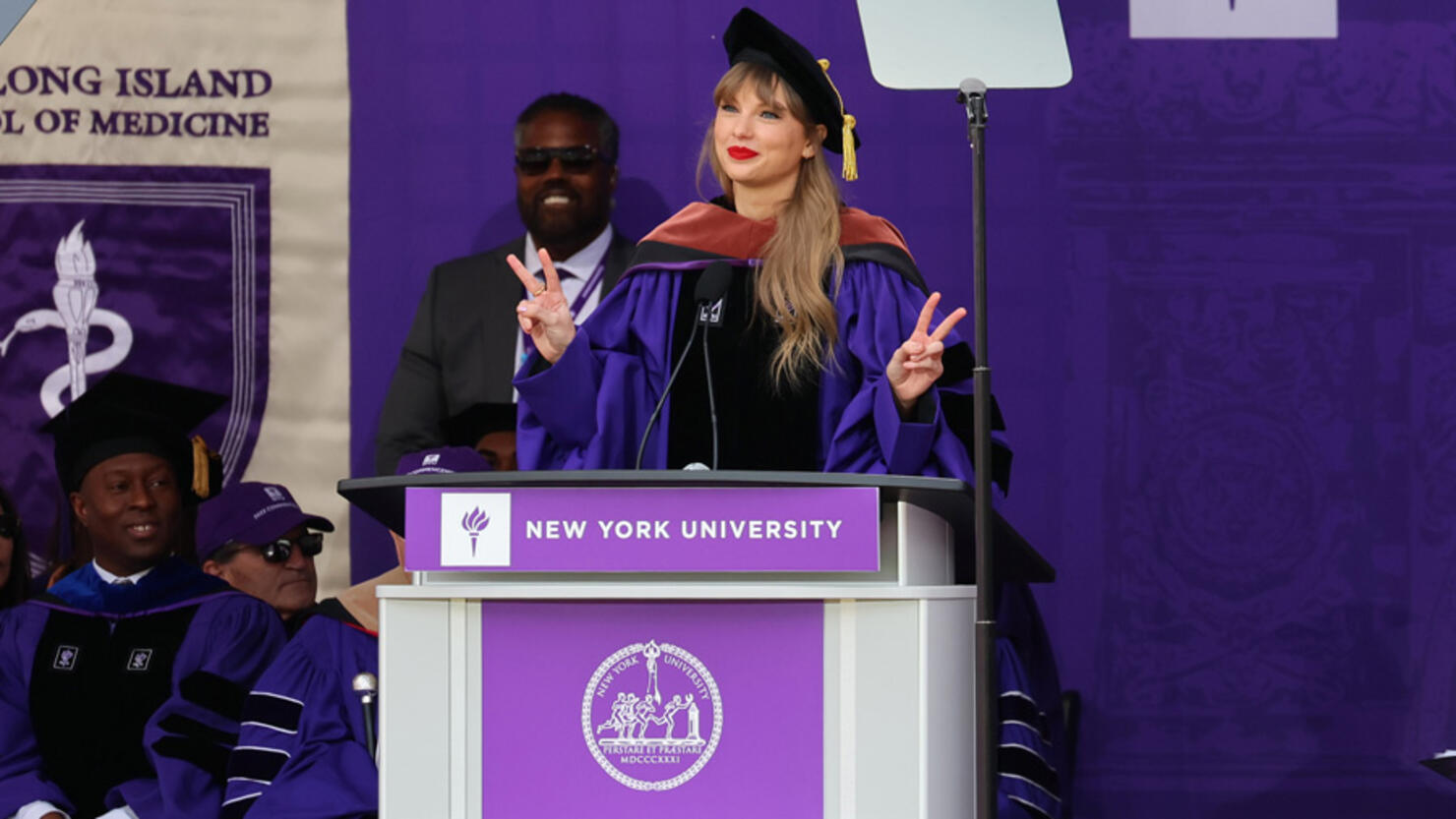 Later on in the speech, Swift made a cheeky, and appropriate, reference to another one of her hit songs "Welcome To New York." "To all the incredible parents, family members, mentors, teachers, allies, friends and loved ones here today who have supported these students and their pursuit of educational enrichment, let me say to you now, 'Welcome to New York it's been waiting for you," she said to applause.
"I know it can be really overwhelming figuring out who to be, and when. Who you are now and how to act in order to get where you want to go. I have some good news: it's totally up to you. I also have some terrifying news: it's totally up to you." - @taylorswift13 pic.twitter.com/Y8mEwqgdZw

— New York University (@nyuniversity) May 18, 2022
Her speech was full of life advice, encouraging the young NYU graduates to "learn to live alongside cringe." She poked a bit of fun at herself to drive her point home. "For example, I had a phase where, for the entirety of 2012, I dressed like a 1950s housewife. But you know what? I was having fun. Trends and phases are fun. Looking back and laughing is fun."
She bookended her heartfelt speech in the perfect way:  "I hope you know how proud I am to share this day with you. We're doing this together. So let's just keep dancing like we're... The class of 22."