George W. Bush Makes Unfortunate Mistake While Condemning Russia
By Jason Hall
May 19, 2022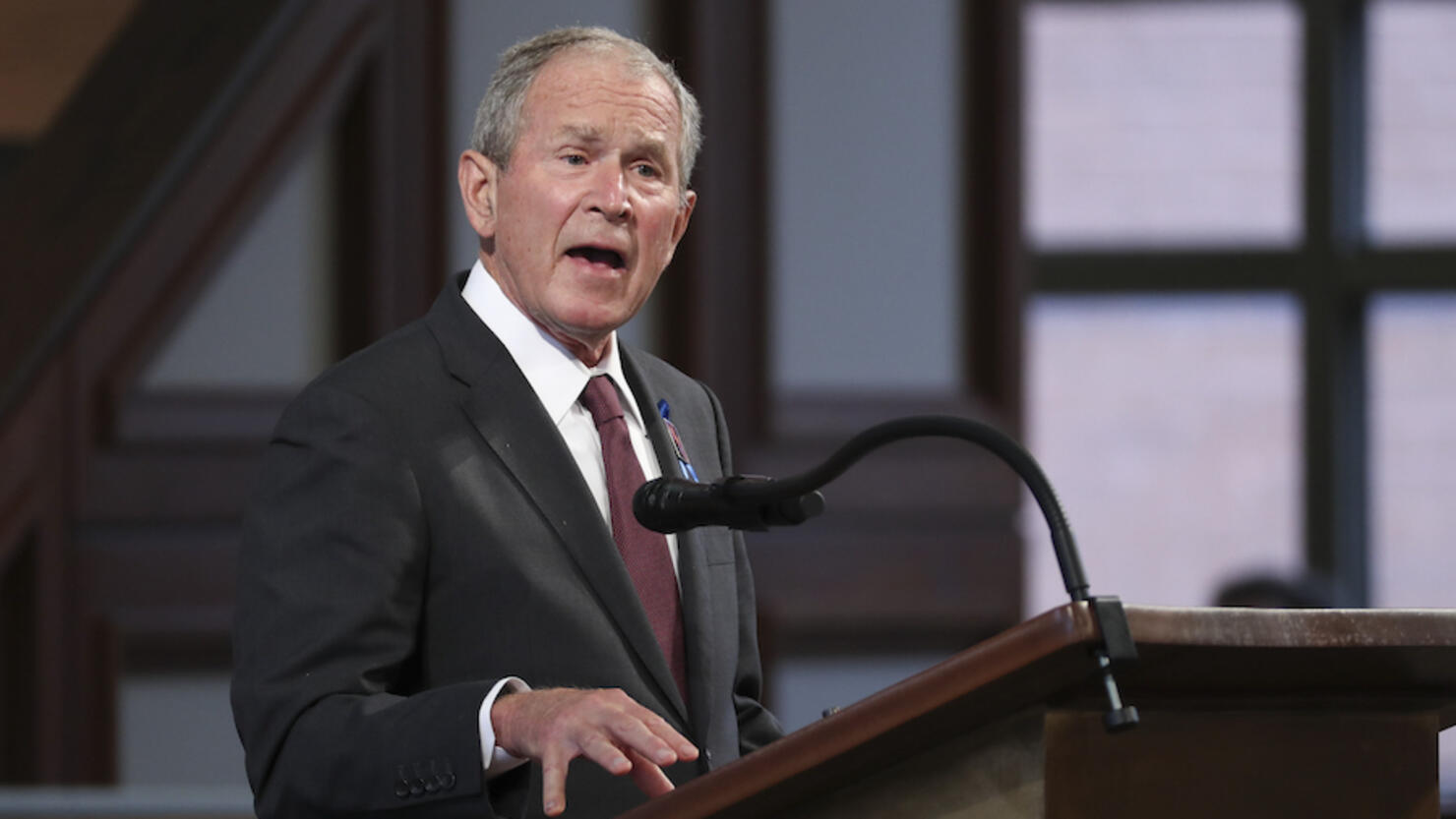 Former President George W. Bush had an unfortunate lapse while publicly condemning Russia's invasion of Ukraine.
Bush, who was addressing an event in Dallas on Wednesday (May 18), mistakenly called Ukraine "Iraq" while describing the "brutal" and "unjustified" invasion.
"The result is an absence of checks and balances in Russia, and the decision of one man to launch a wholly unjustified and brutal invasion of Iraq," Bush said, before realizing his mistake. "I mean, of Ukraine."
The 75-year-old former president then joked that his age was to blame for the lapse, with the audience laughing in response.
Bush led the United States' invasion of Iraq in 2003, citing weapons of mass destruction -- which were never found -- as his reasoning for the conflict.
Russian President Vladimir Putin announced his country would conduct military operations in Eastern Ukraine during an NBC News translation of a speech addressing the Russian population in Moscow on February 24.
The announcement appeared to serve as the final action ahead of an attack by Putin and the Russian military, which the U.S. and European allies to the neighboring Ukraine have attempted to prevent from taking place through diplomatic discussions.
A Ukraine interior minister confirmed to NBC News via text message that "cruise and ballistic missile strikes" were already underway shortly after Putin's announcement.
NBC News correspondent Erin McLaughlin said explosions could be heard from her live shot in Kyiv, Ukraine's capital city, at 6:00 a.m. local time.
More than 1,000 protesters were reportedly arrested during anti-war protests throughout Russia amid President Putin's announcement to conduct military operations and ensuing attack on Ukraine, BNO News reported.