Julian Lennon Reflects On The Anxiety Of Crafting His 'Imagine' Cover
By Andrew Magnotta @AndrewMagnotta
May 19, 2022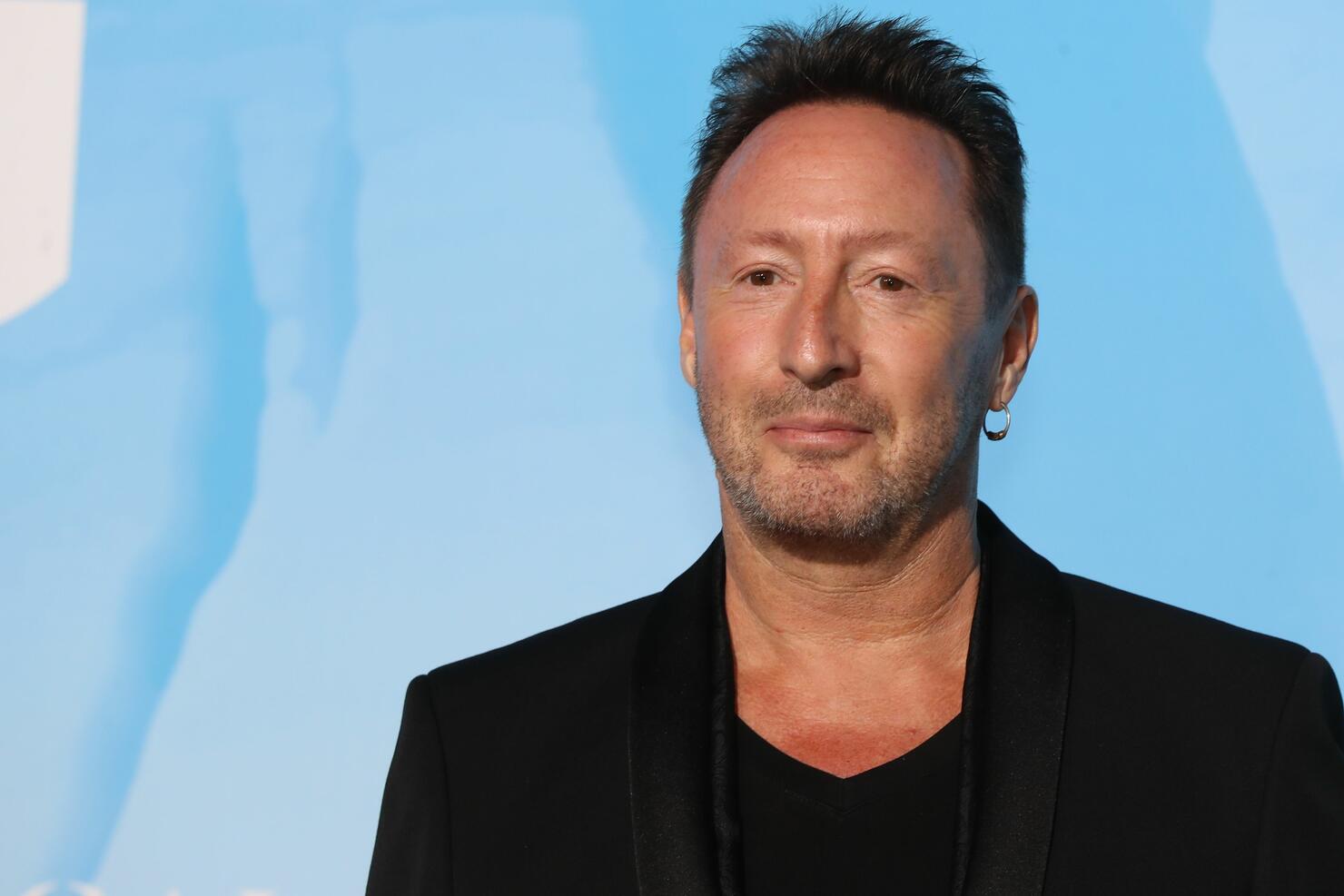 Julian Lennon knew that at some point in his career he would probably relent and sing his father John Lennon's iconic anti-war song, "Imagine," in public, and he's spent many years "dreading" it.
Julian, who launched his music career in the mid-'80s, opened up about the fraught experience of singing from his father's shadow in a new conversation with Elton John.
"Let me tell you ... since I've been in this business, I've kind of been dreading the day [I sing 'Imagine], because I'd always said that I would only actually sing it if it felt like it was the end of the world, in many respects," he said.
The cover, which featured accompaniment from Extreme guitarist Nuno Bettencourt, was released in mid-April as part of Global Citizen's 'Stand Up for Ukraine' event. While Julian mourned the circumstances of the tribute, his description of what "Imagine" signifies was more positive.
"The song reflects the light at the end of the tunnel, that we are all hoping for," he wrote at the time.
The virtual event and accompanying social media Stand Up for Ukraine fundraising campaign raised a mountain of financial relief for Ukraine as it defends itself from Russia's invasion.
Julian recalled Global Citizen approaching him to ask if he had anything 'up [his] sleeve' that he'd like to contribute to the event. While he'd often thought about the circumstances in which he'd sing "Imagine" publicly, he never thought about how he would actually present the song — what the arrangement would entail.
"And once I'd said yes, if you thought I had anxiety before, once I'd said yes, I went, 'Oh, my God, how am I going to do this, that honors it, and is different and is my own take, but still respects it in every way, shape or form?'"
Whereas his father's original recording heavily features the piano, Julian's leaned on the acoustic guitar.
"For me, the only way I could do that was, take it away from the piano, the plunky piano, and do it as raw, as unproduced as possible," he said.
Julian plans to re-release his version of "Imagine" as a fundraiser for refugees "around the world."
His new album, Jude, which is his first LP in 11 years, is coming out later this year.