Nick Saban, Jimbo Fisher Make Heated Accusations Against One Another
By Jason Hall
May 19, 2022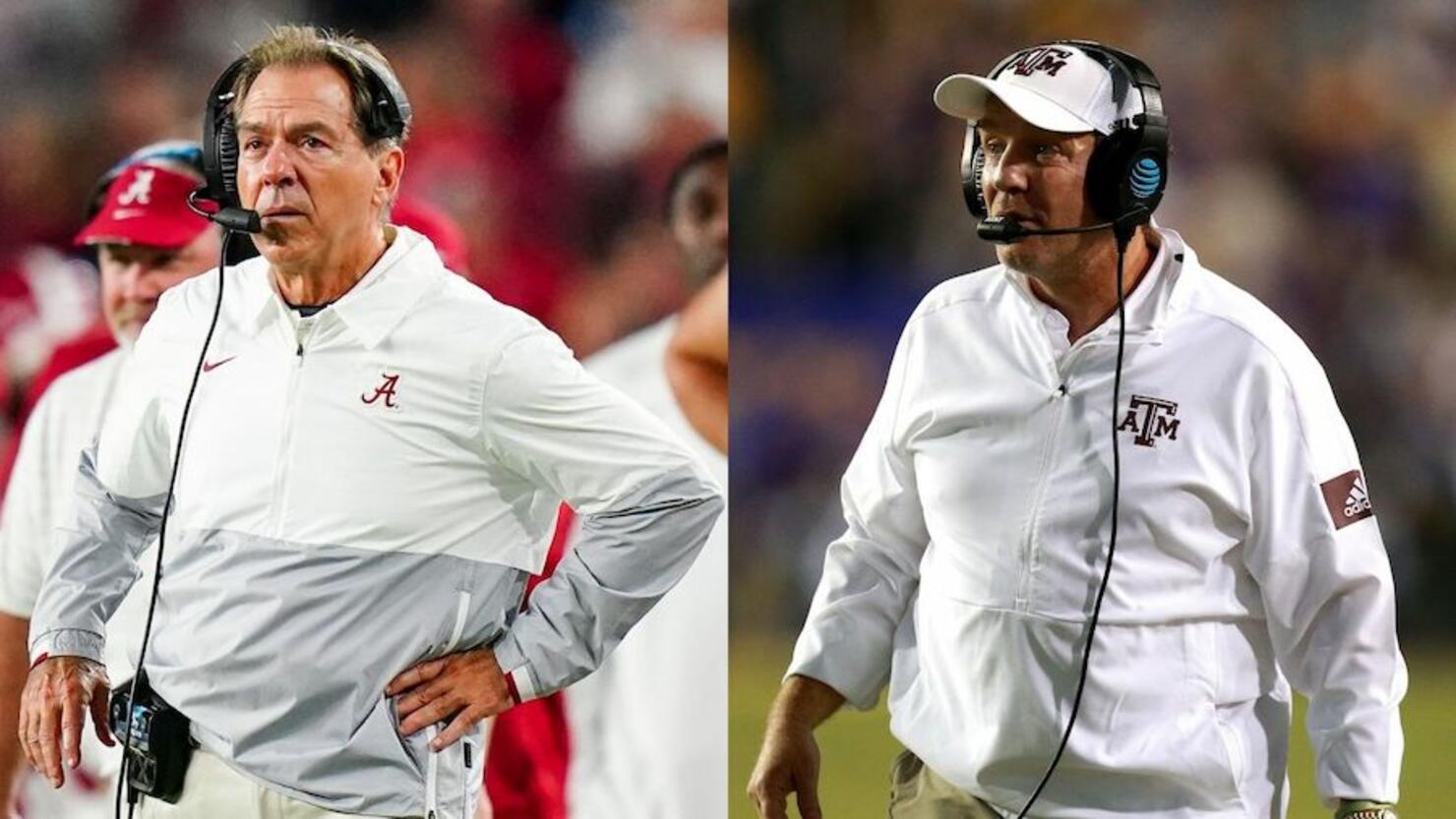 This year's college football matchup between SEC West rivals Alabama and Texas A&M just got even more interesting.
A&M head coach Jimbo Fisher responded to claims made by Alabama's Nick Saban -- his former boss during his time as an offensive coordinator at LSU -- that the Aggies "bought every player" in their top-ranked 2022 national recruiting class.
"We never bought anybody," Fisher said Thursday (May 19) via ESPN, showing visible anger while addressing the accusation, though not naming Saban specifically. "No rules are broken. Nothing was done wrong. It's a shame that you've got to sit here and defend 17-year-old kids and families and Texas A&M. Because we do things right. We're always going to do things right. We're always going to be here. We're doing a heck of a job."
"It's despicable that a reputable head coach can come out and say this when he doesn't get his way," Fisher added. "The narcissist in him doesn't allow those things to happen. It's ridiculous when he's not on top."
A&M's signing class -- which included eight 5-star and 19 4-star prospects -- ranked No. 1 overall for the 2022 national recruiting cycle, according to the 247Sports Composite, which combines the its own and other recruiting sites' rankings for each class.
Alabama has annually topped the list in all but two years since 2012.
"Some people think they're God," Fisher said via ESPN. "Go dig into how God did his deal. You may find out ... a lot of things you don't want to know. We build him up to be the czar of football. Go dig into his past, or anybody's that's ever coached with him. You can find out anything you want to find out, what he does and how he does it. It's despicable."
Last October, A&M defeated Alabama, 41-38, which snapped the Tide's 100-game winning streak against unranked opponents -- a 19-game winning streak dating back to the Tide's 2020 national championship season -- and was Saban's first ever loss to one of his former assistant coaches.
Alabama will host Texas A&M at Bryant-Denny Stadium on October 8, 2022.