Harry Styles Serenades Fan With Taylor Swift's '22' For Their Birthday
By Rebekah Gonzalez
May 25, 2022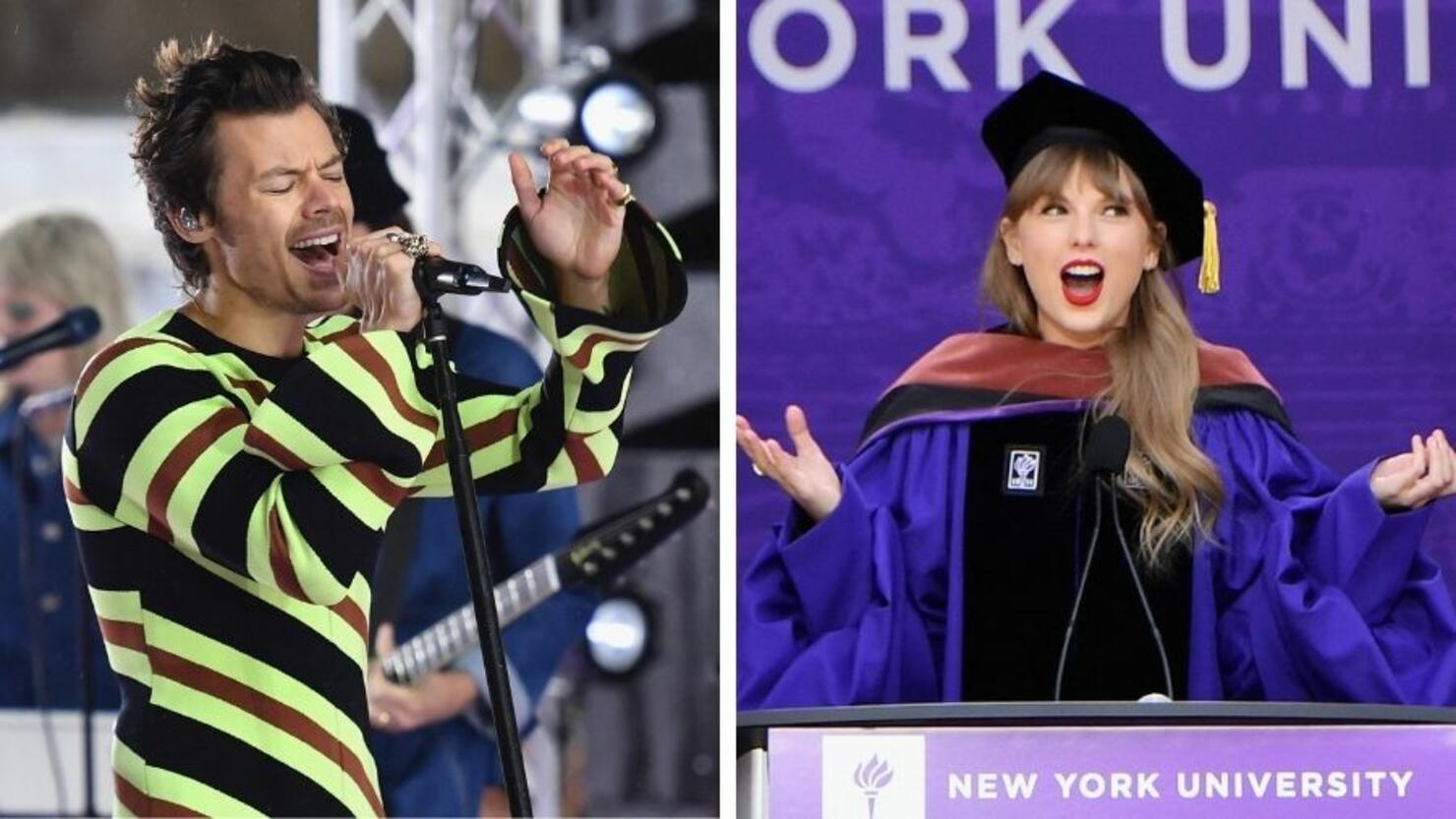 The internet is abuzz after a video from a recent concert shows Harry Styles singing a snippet of a Taylor Swift song to a fan in the audience. In the video from his One Night Only show in London, the singer is told that it's an audeince member's birthday and when he realizes it's their 22nd birthday, he busts out in the classic Swift song "22." Harry quickly sings through the catchy chorus, "I'm feeling 22," and does a little dance which is met by thunderous applause from the fans. Styles and Swift famously dated in 2012 before breaking up a year later in 2013.
After the breakup, fans have theories about which songs from each singer are about their relationship. The song "Two Ghosts" by Styles and "Style" by Swift are both thought to be about their romance, according to ET. Most recently, fans noticed that the song "Daylight" off Harry's new album shares a title with a song on Taylor's 2019 album Lover. In a radio interview, Styles addressed the coincidence by telling the host, "You know I'd love to tell you you're spot-on, but you're not."
Styles is now dating actress and director Olivia Wilde. While the two have been tight-lipped about their blossoming relationship, they have talked about working with each other in the upcoming film Don't Worry Darling in which Harry stars and Wilde directed. Taylor has been dating actor Joe Alwyn since 2016. Last year, it was revealed that the two actually penned a few songs together on Swift's most recent projects Folklore and Evermore.